White Sands and Geology of the Chiricahua Mountains
Fall 1992
Photos courtesy of Andy Rivkin. Please bring contributions to room 326!!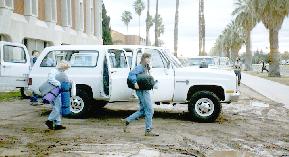 Jen and Kim pack up the vans.
Erik, Jeff and Mark try to pretend they're not cold.
Val and Steffi pout for the camera.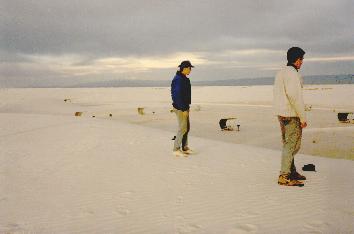 Mark and Jon look out onto the futuristic picnic tables of White Sands.
Andy and Val among the gypsum dunes.
Jon talks about the Willcox playa.
Steffi among the hoodoos of the Chiracahuas.