Fall 2005 - Baja California, Mexico
In Fall 2005, the LPL semester fieldtrip went internacional for the second time as we made a return journey through Baja California, Mexico. We hoped that repeating the trip made in 1998 would help us avoid the mud problems that plagued the earlier trip.
Day 1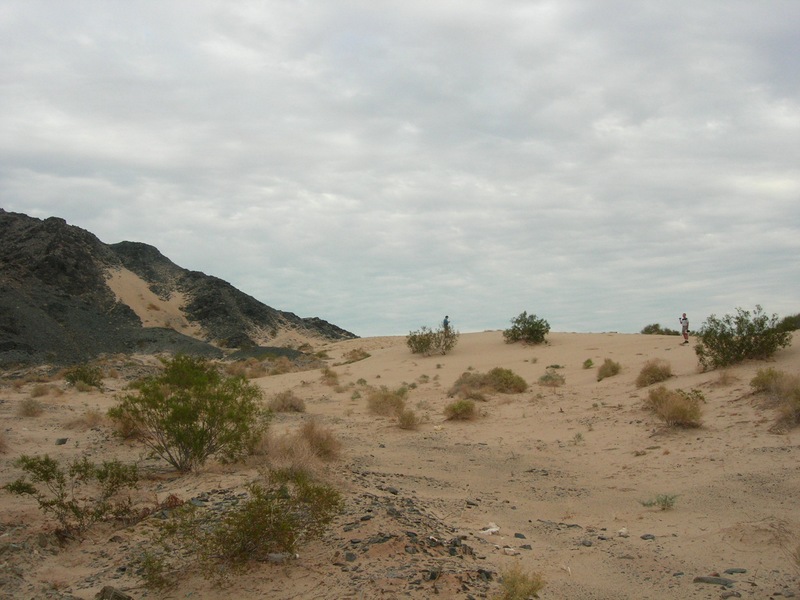 Climbing dunes near San Felipe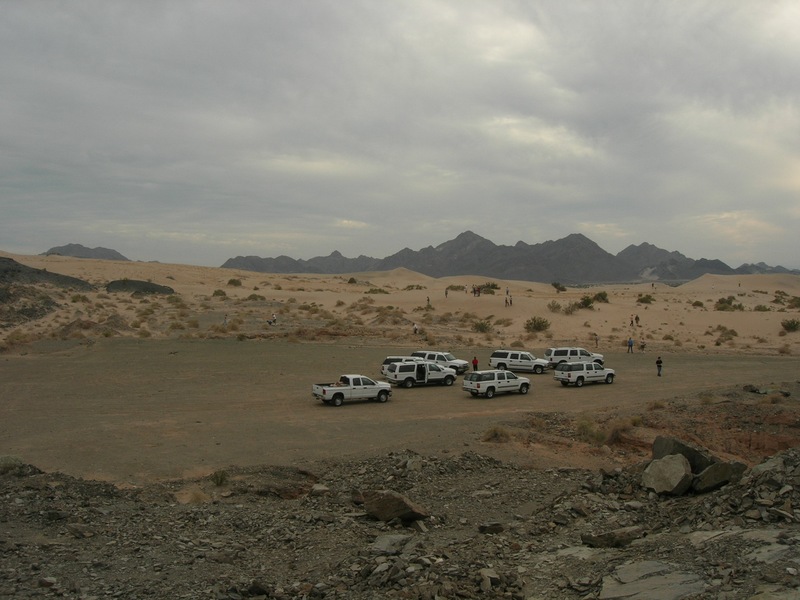 Exploring the dune field ... 
Day 2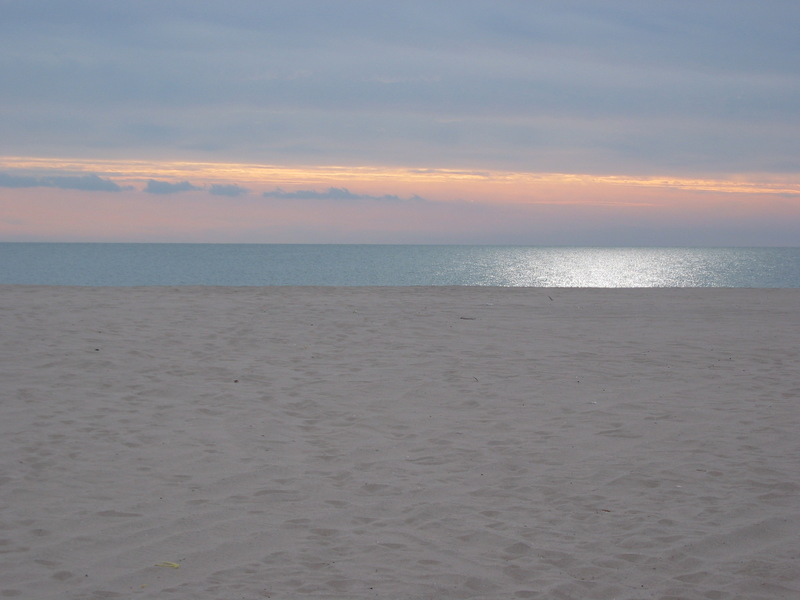 Sunrise from our campsite along the Gulf of California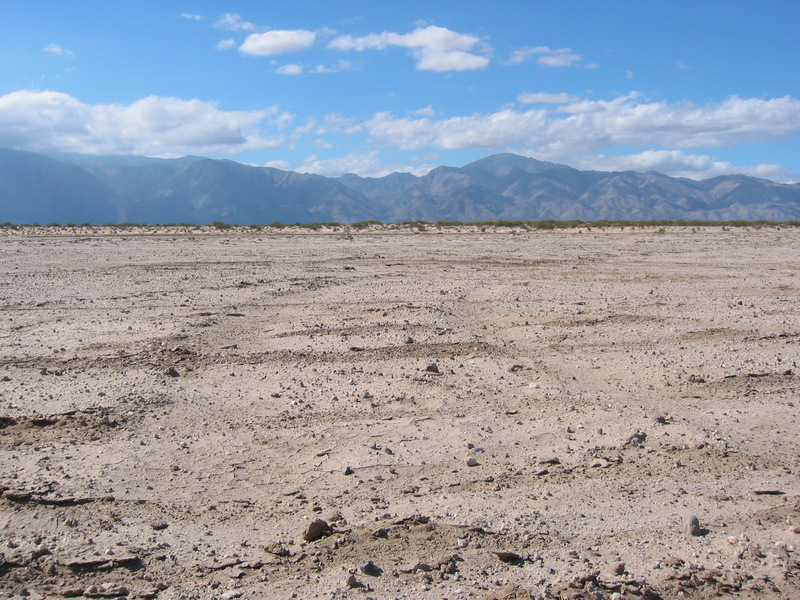 Laguno Diablo, a playa that we explored for evaporite deposits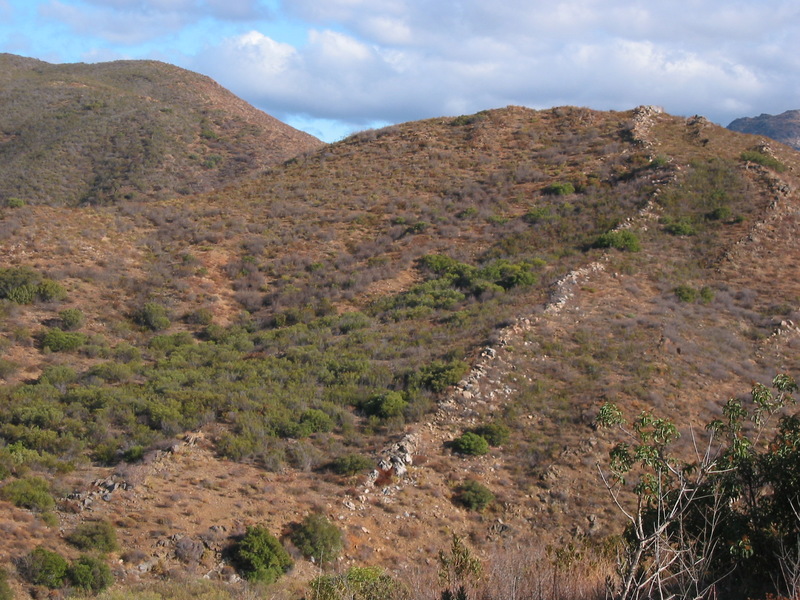 San Marcos dike swarm 
Day 3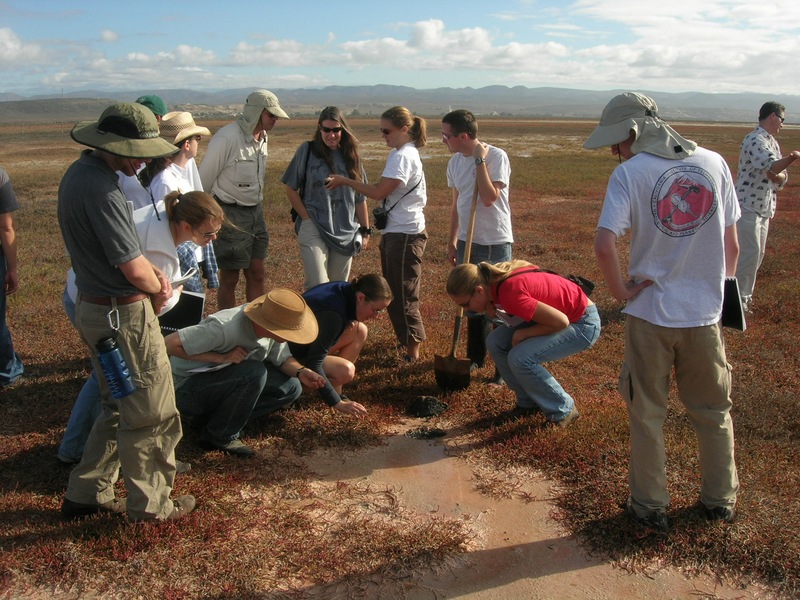 Near Laguna Figueroa, we attempt to look for some algal mats in the gunk.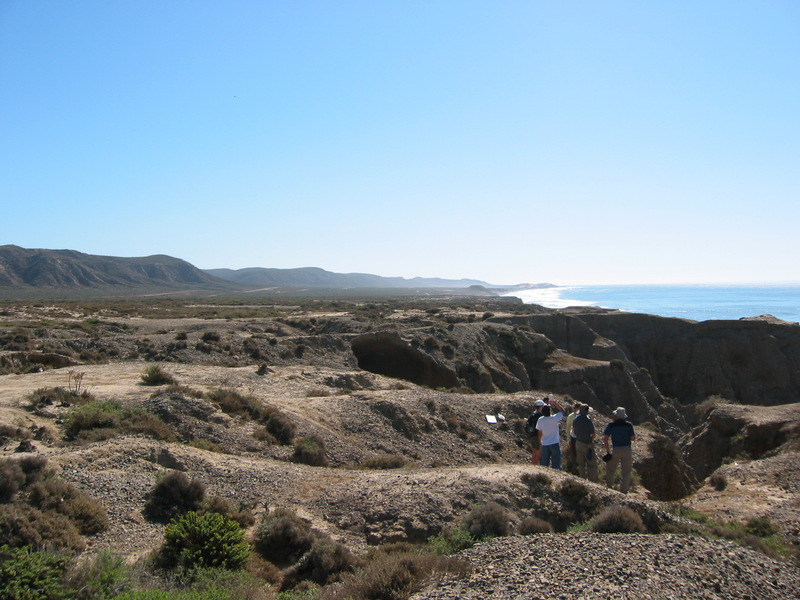 Marine terraces. Levels where the sea level height used to be can be seen in the distance.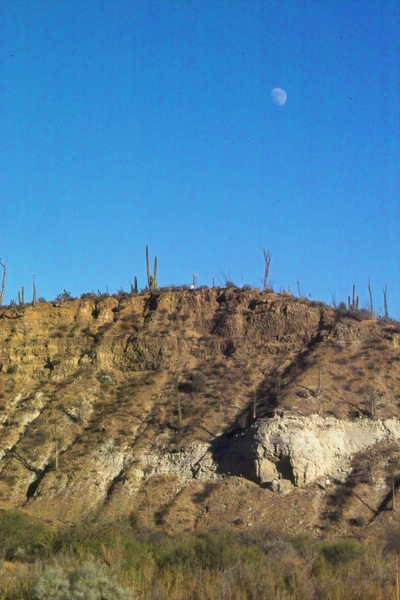 At Canon San Fernando, we explored deposits that are theorized to have been caused by landslides and/or distal ejecta from the K/T Impact Event. This is volcanic tuff that was used to date these deposits. 
Day 4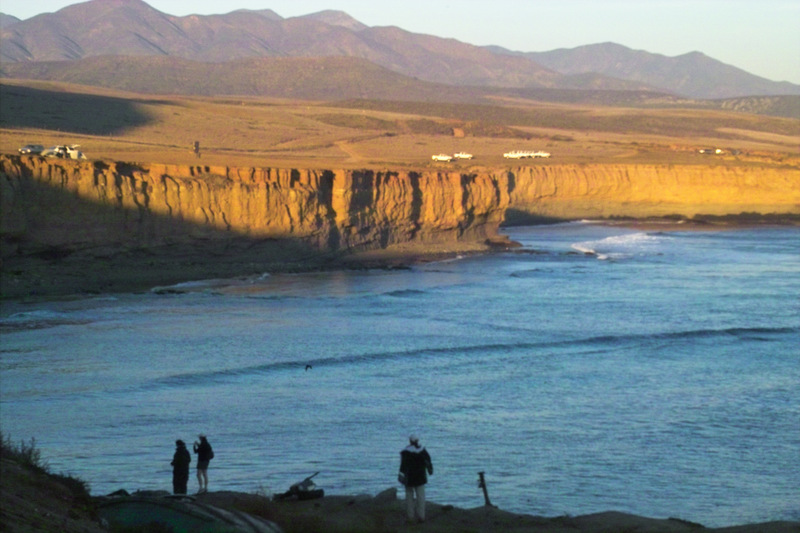 Our spectacular campsite at Punta San Jose. Caravan is seen in the distance as we hike down to the beach to look for ammonites ...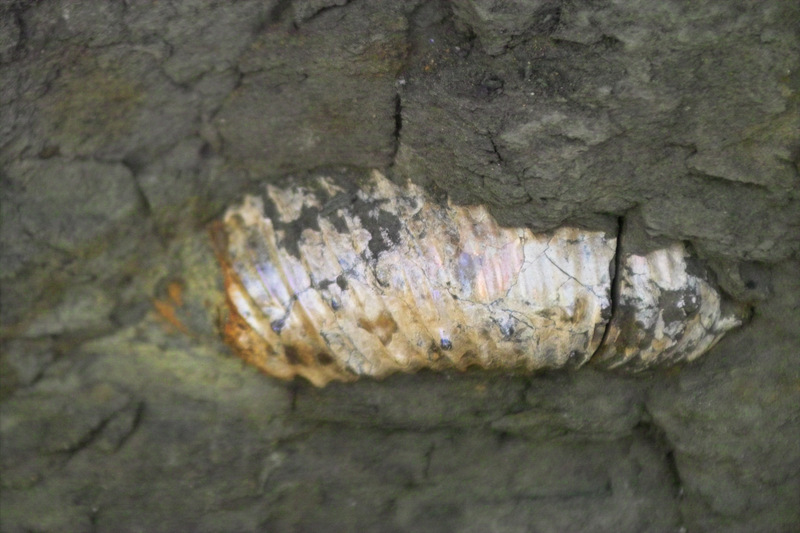 ... and we finally find some!
Day 5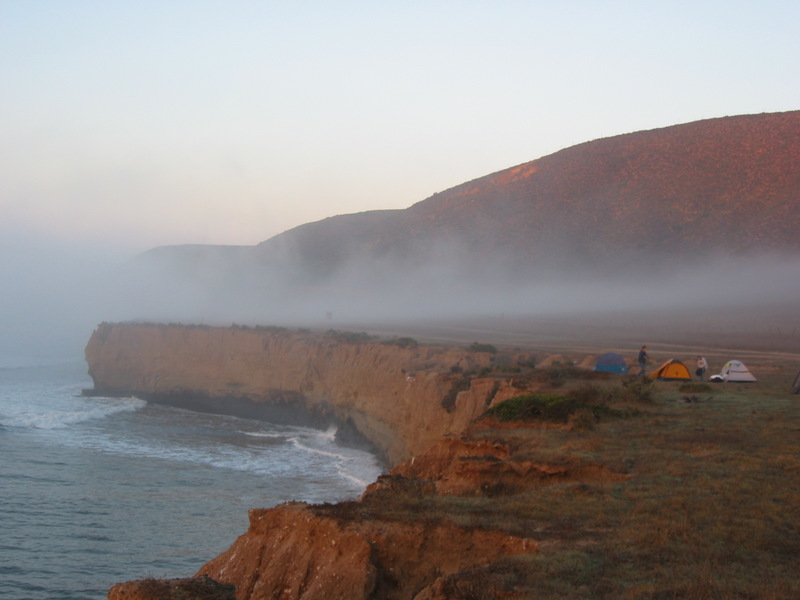 A nice layer of fog greeted us when we awoke, but quickly burned off.