Spring 2006 - Death Valley, California
We ventured out to Death Valley, California in the spring of 2006, and we explored playas, dessication polygons, and the Snowball Earth theory, just to name a few topics...
Day 1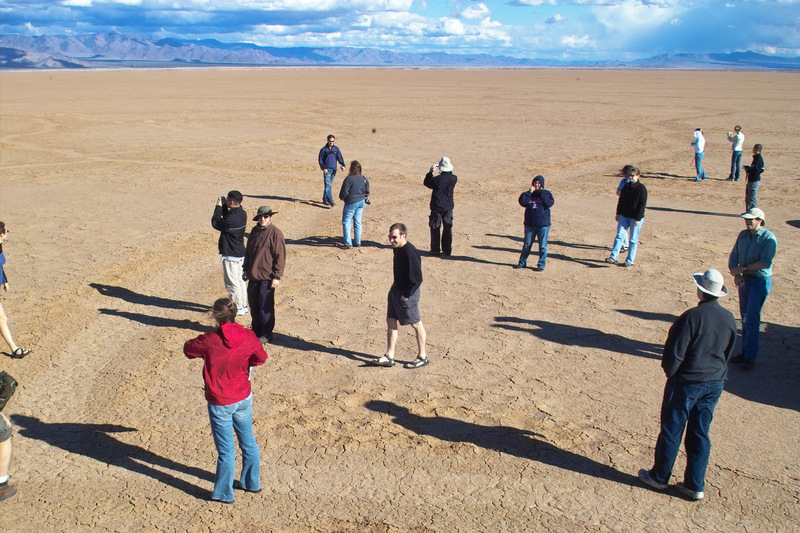 We explore Red Lake Playa just northwest of Kingman, AZ, and find some giant dessication cracks on the playa floor.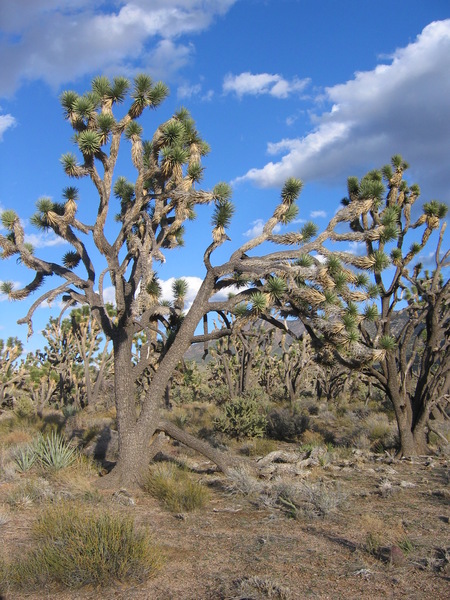 Our campsite that night was in a dense forest of joshua trees.
Day 2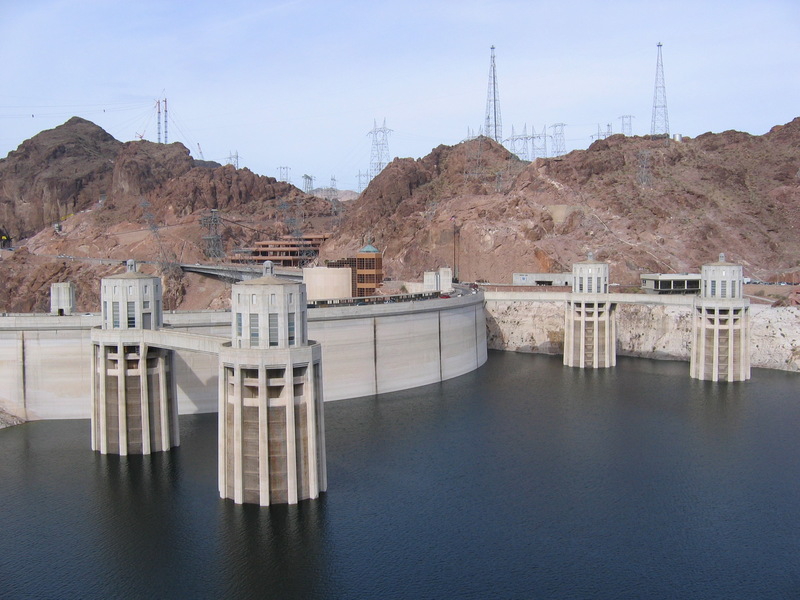 Hoover Dam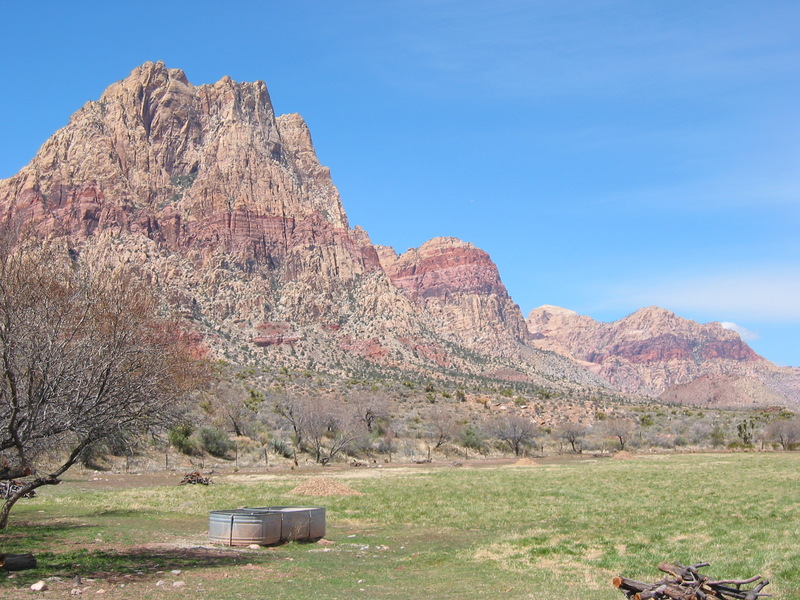 We ate lunch near Red Rock State Park, outside of Las Vegas.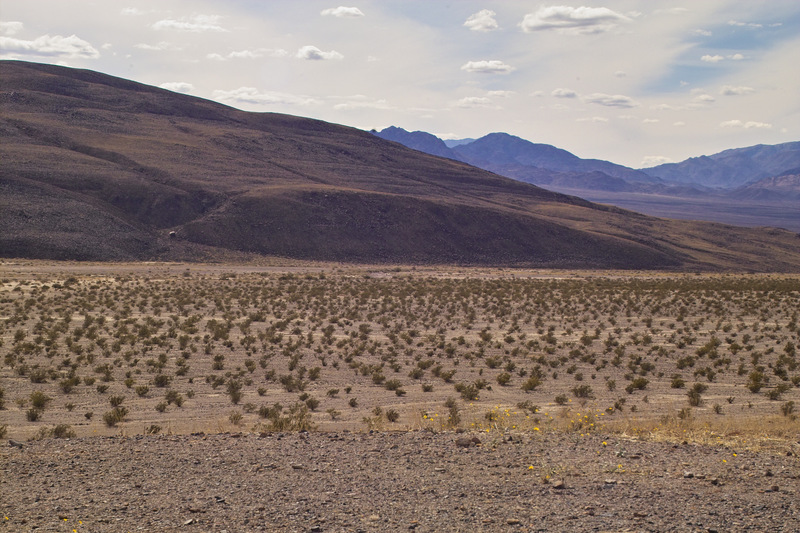 We entered the park from the south, and saw Shoreline Butte, which recorded the edge of Lake Manly, a pre-historic lake from the last glaciation.
Day 3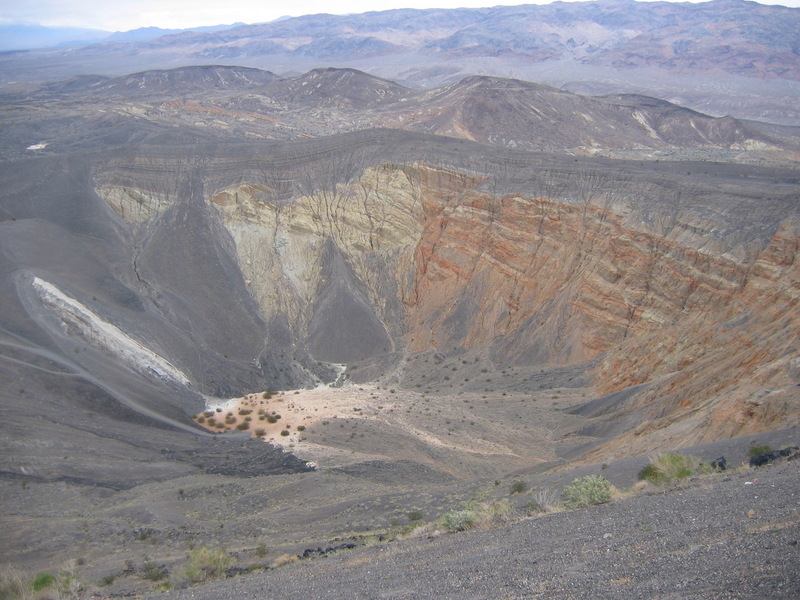 Ubehebe Crater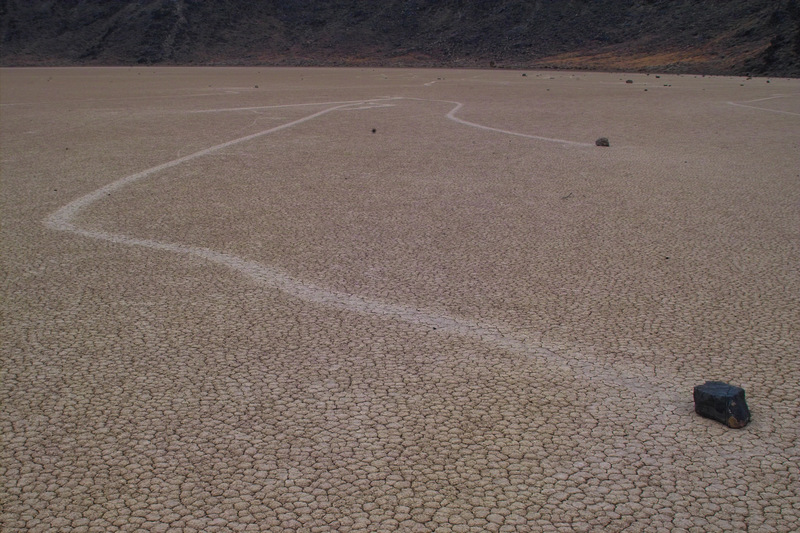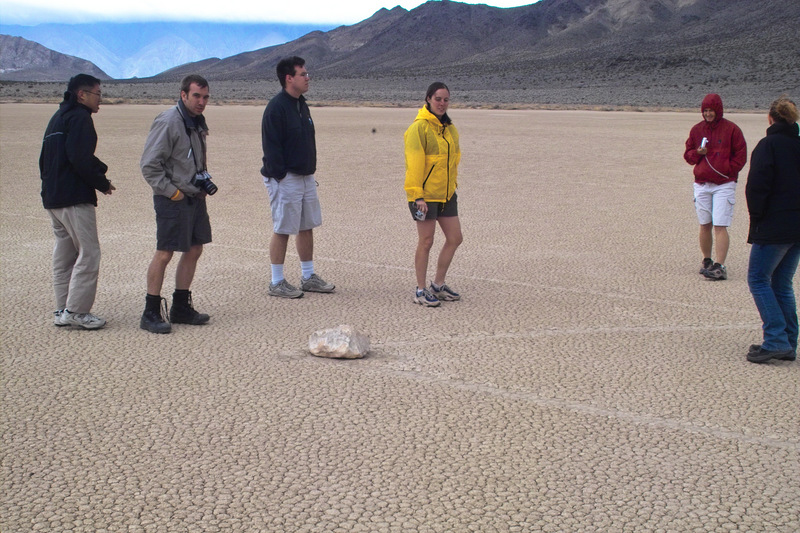 Out at Racetrack Playa, we explored some of its infamous moving rocks.
Day 4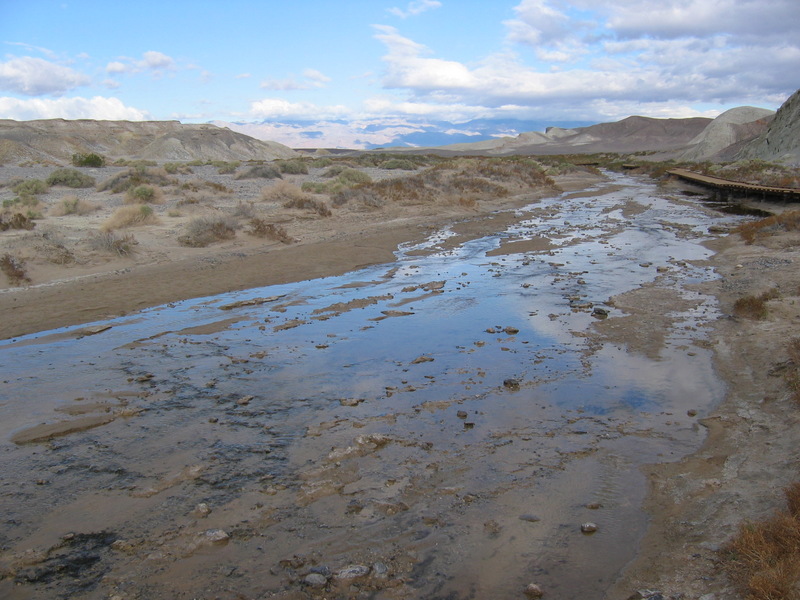 Salt Creek at Death Valley, which featured flowing water and desert pupfish.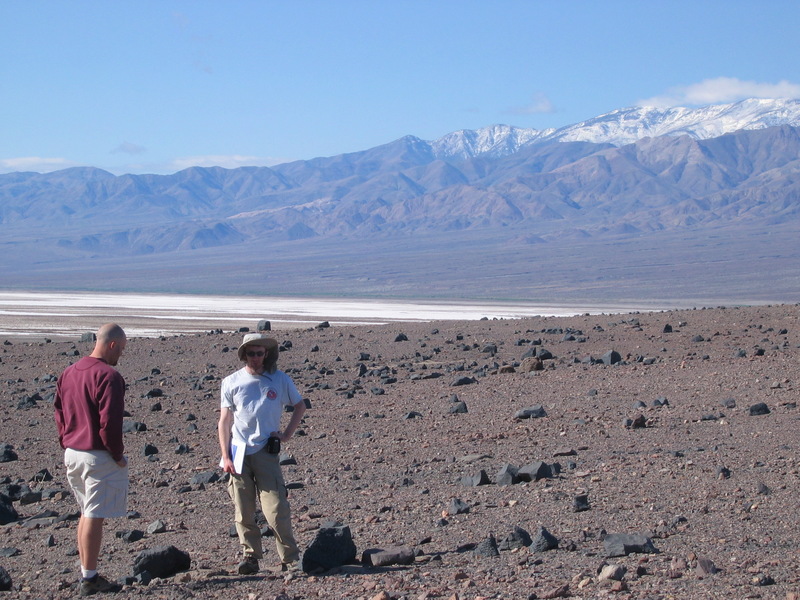 11,000 feet of altitude make all the difference between snow and salt.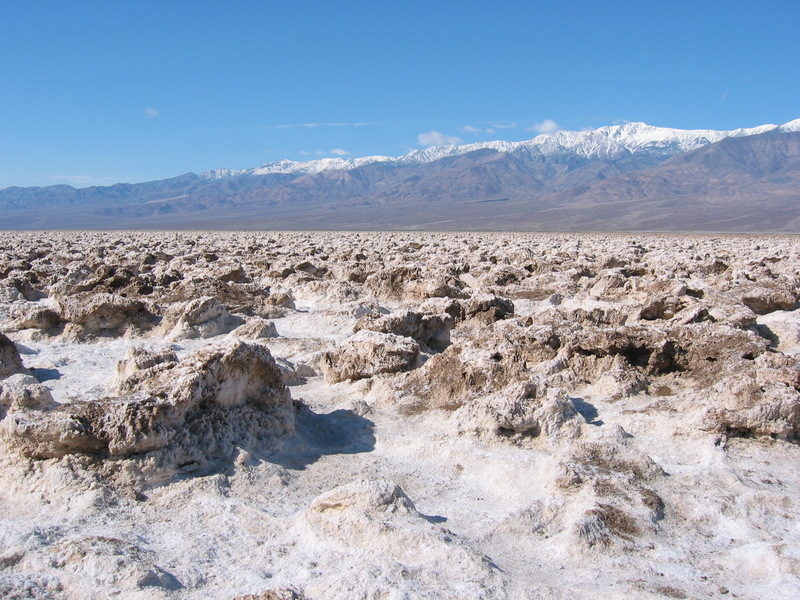 Devil's Golf Course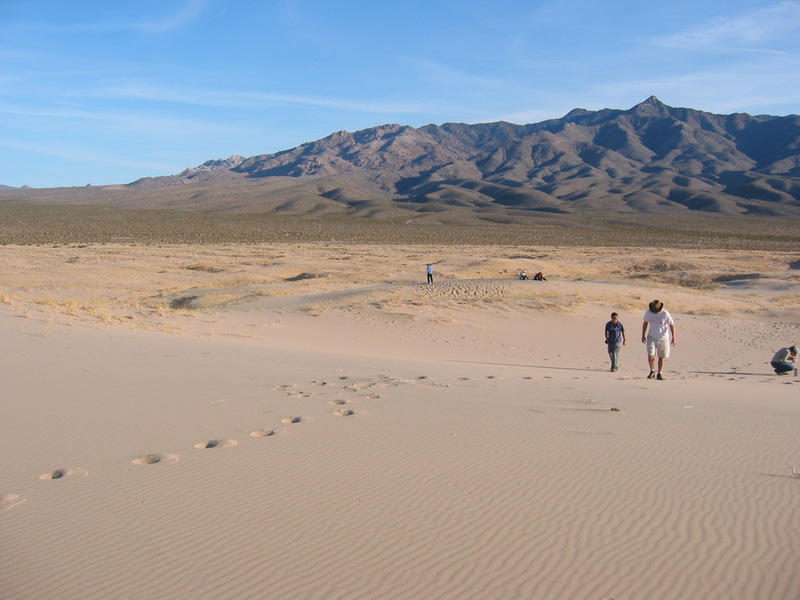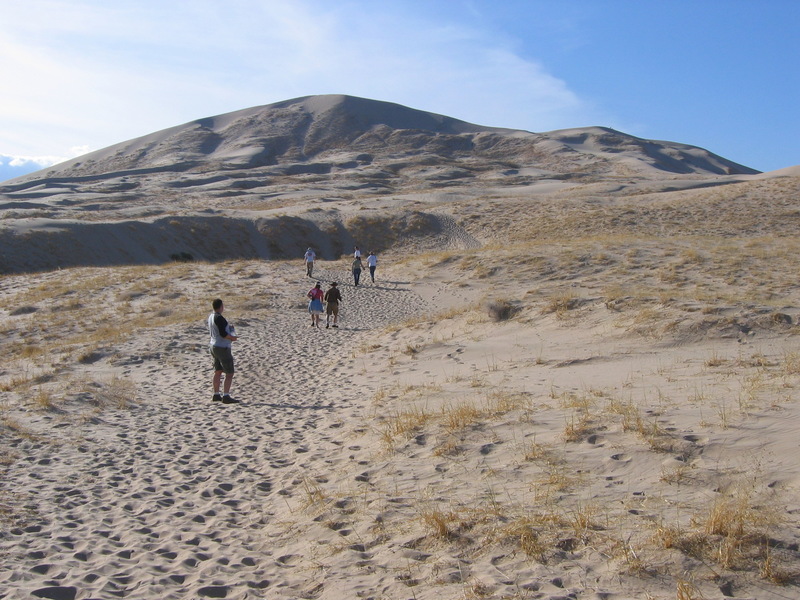 Exploring the Amboy Dune fields south of the park
 
Day 5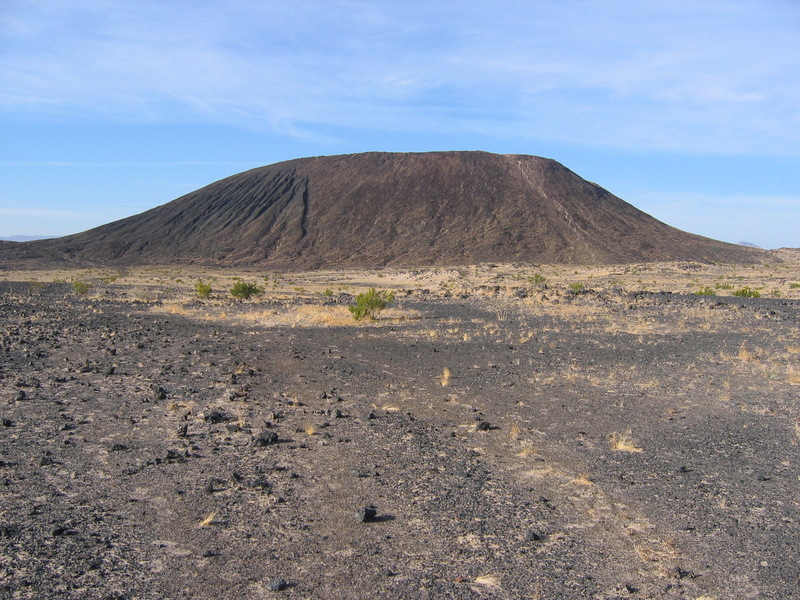 On the way home, we stopped at Amboy Crater, an extinct cinder cone in the Mojave Desert.
Photos courtesy of Jason Barnes, David Choi, and Catherine Neish