Fall 2007 - Southern New Mexico: Kilbourne Hole, White Sands, and Carrizozo Lava Flow
We went on a quick three-day fieldtrip over to Southern New Mexico this semester. Our main stops were Kilbourne Hole, a maar volcano near the Mexican border, White Sands, a vast sea of gypsum sand, and the Carrizozo Lava Flow, a long and narrow lava flow near the middle of the state.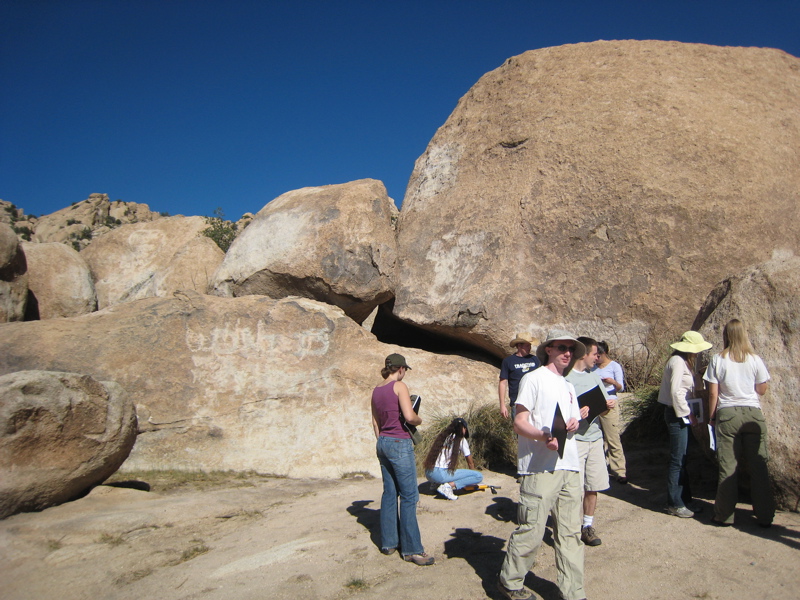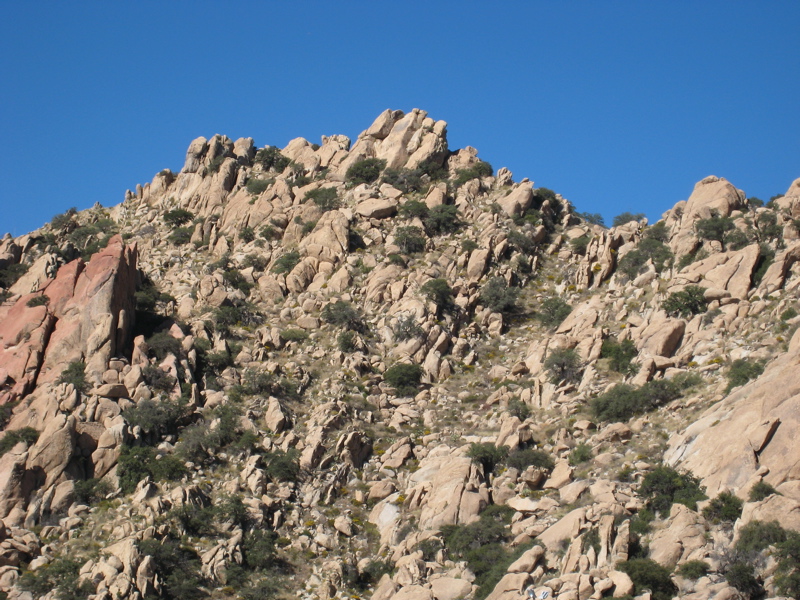 Our first stop was at Texas Canyon, not too far east of Tucson. Here we discussed the many examples of spheroidal weathering easily seen from the highway.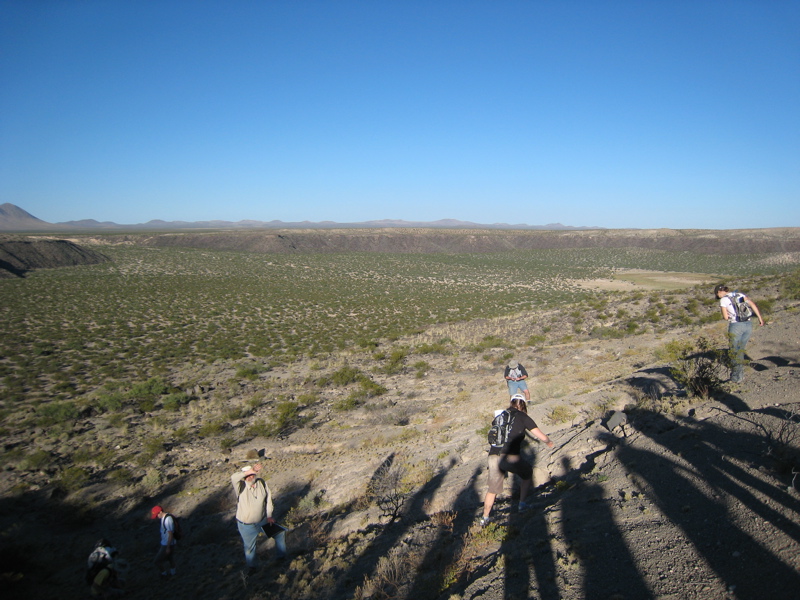 We camped overnight at Kilbourne Hole, and got up early the next morning to talk about the maar volcanism at the site.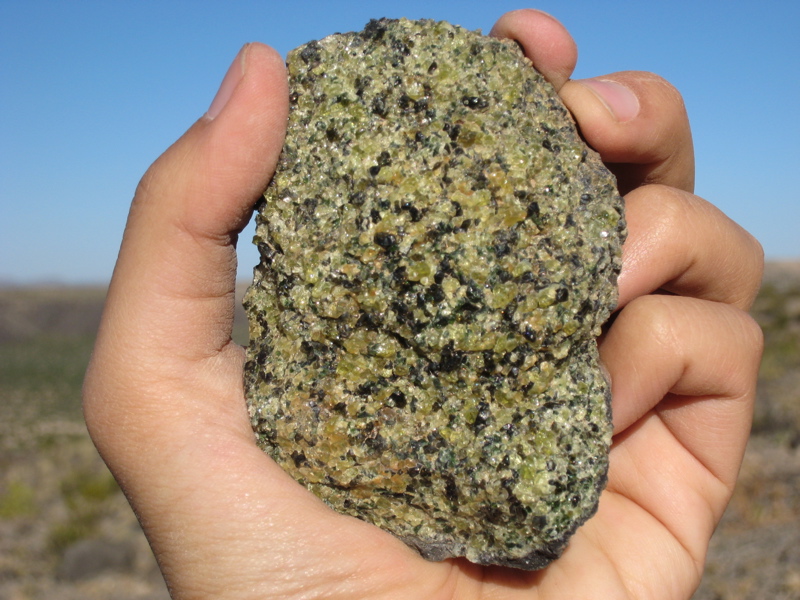 We also searched for mantle xenoliths, and found numerous samples that many participants took home as a souvenir.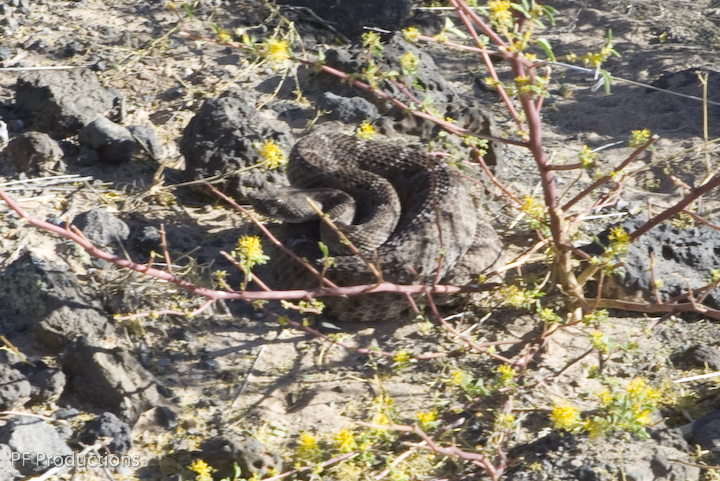 ...during our search for xenoliths, we also found a rattlesnake... and decided to stay clear.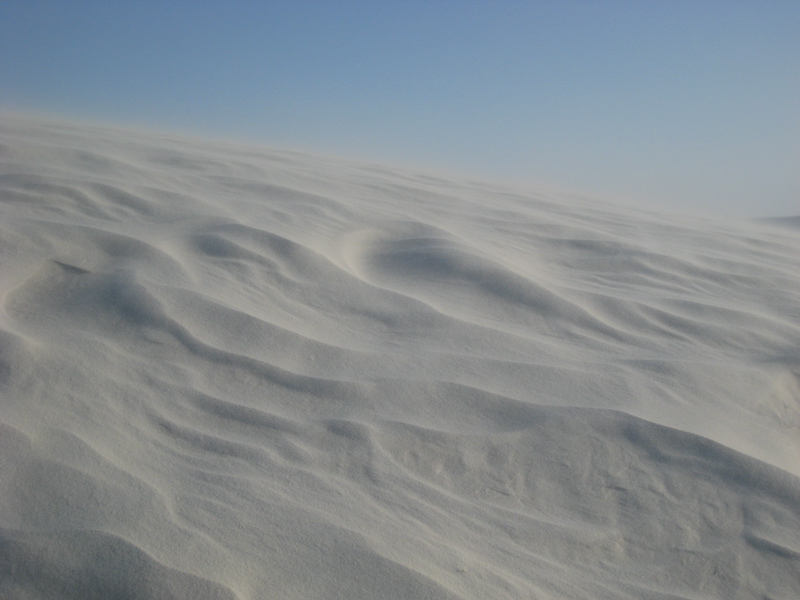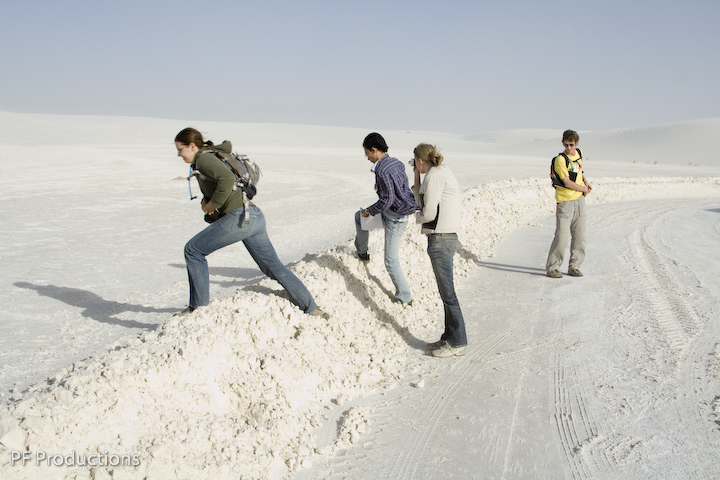 We then ventured up to White Sands, where it was pretty windy. We talked about the source of the gypsum sand, as well as the aeolian processes happening right before our eyes.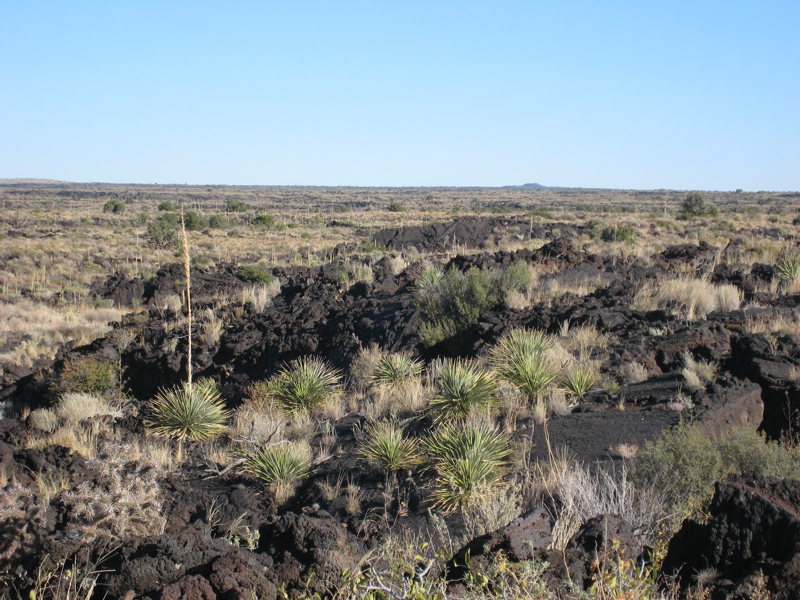 After a bitterly cold and windy night camping, we ventured out onto the Carrizozo lava flow, and discussed what made this particular flow long and thin. After some more exploration, we packed up the vans and headed back home to Tucson.
Photos courtesy of David Choi and Eric Palmer.