Spring 2008 - Beach Processes, Southern California
For the Spring 2008 field trip, our focus was beach processes and possible analogues on Mars and Titan. We ventured out to San Diego to examine beach geology, and also stopped at interesting sites along our route.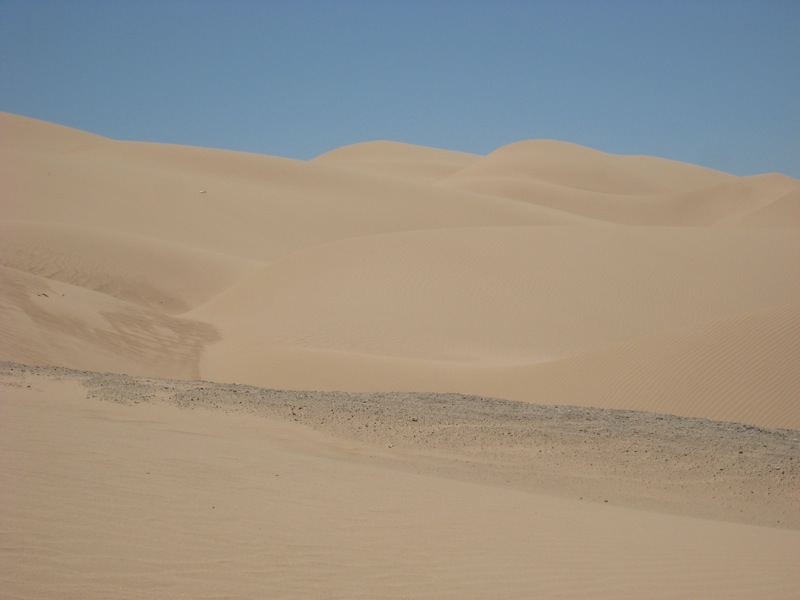 We stopped at the Imperial Dunes along the AZ/CA border to talk about the dunes and the aeolian processes that form them.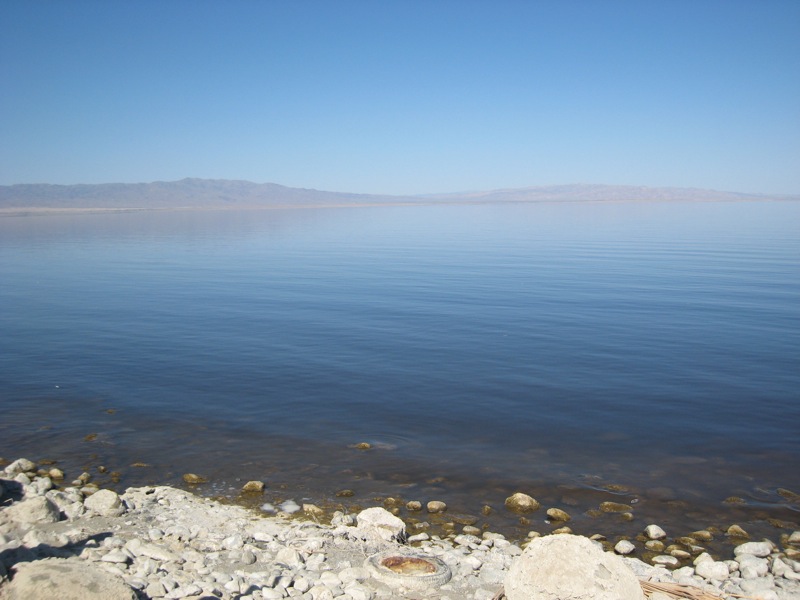 The Salton Sea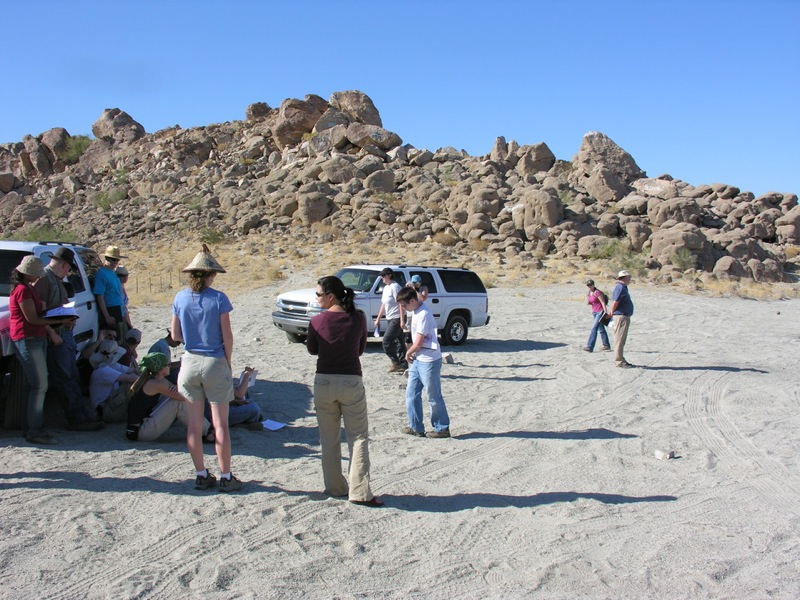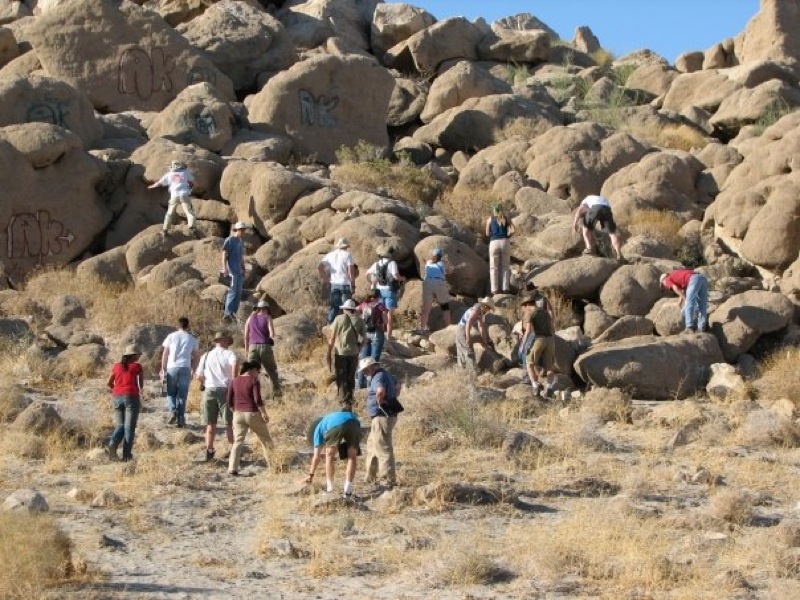 Examining the fossil shoreline of ancient Lake Cahuilla.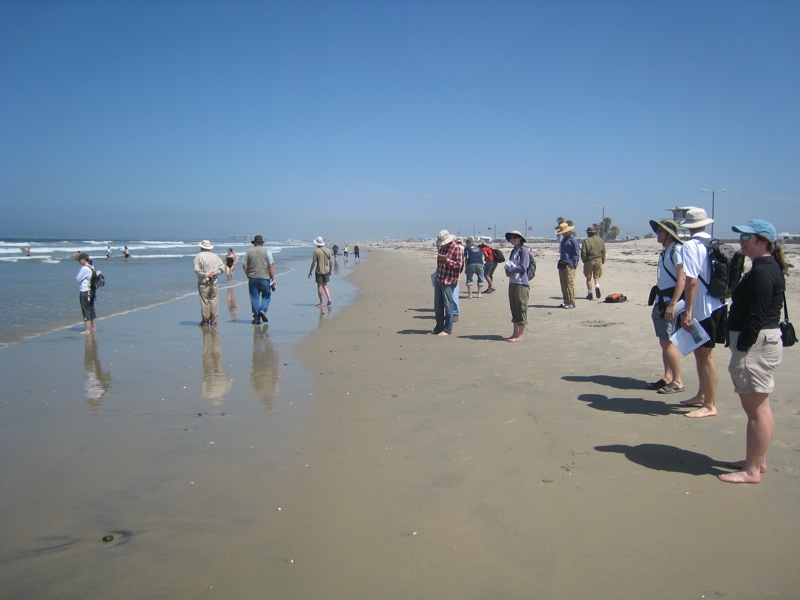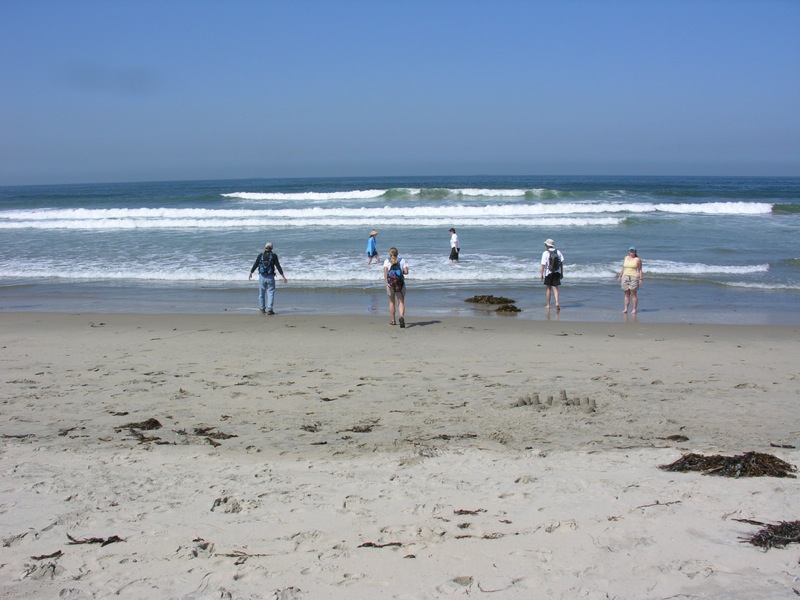 On Day 2, we made it to Silver Strand Beach in San Diego. We discussed various topics: the physics of wave breaking, longshore drift, the profile of the beach face, tides, rip currents, beach cusps, erosional processes, etc.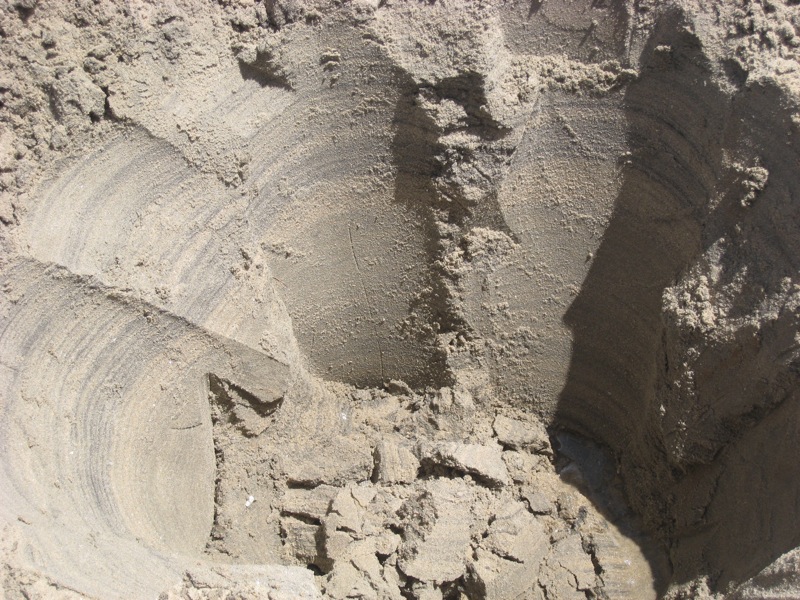 We dug some pits in the sand to examine layers of heavy metal laminae.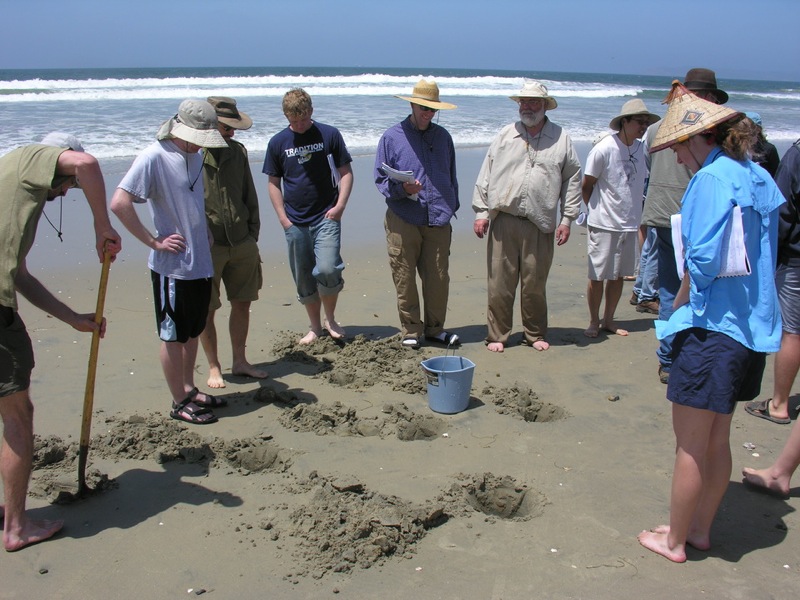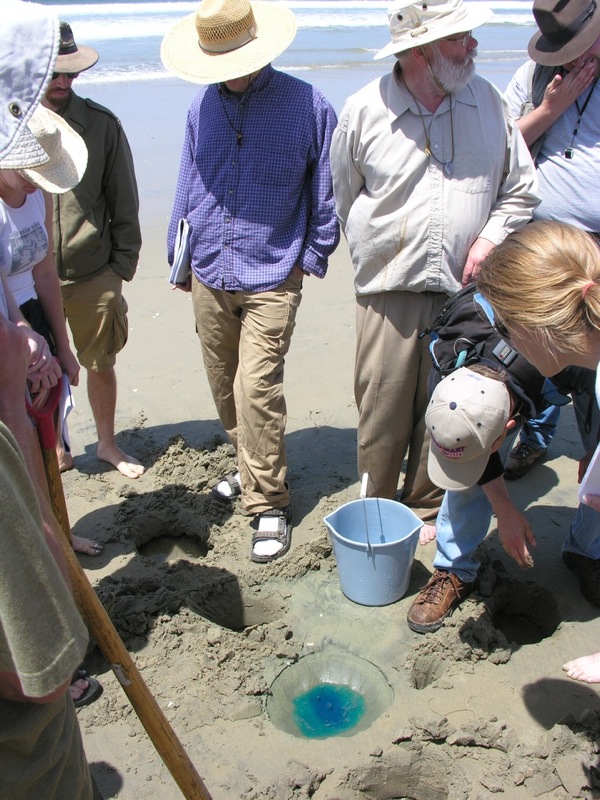 We filled in some of the pits with dyed water in an effort to examine the movement of water within the beach sand grains.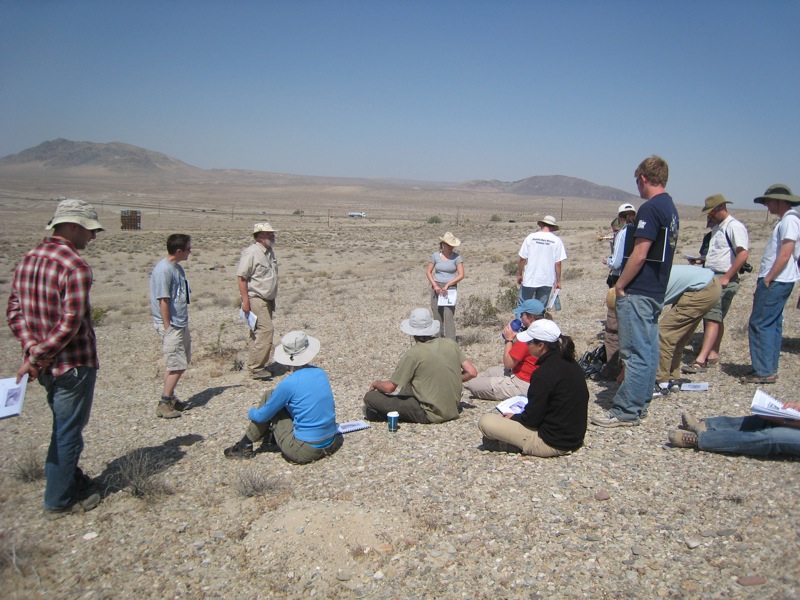 On Day 3, after departing the beach and camping in the Lucerne Valley, we examined a gravel bar left behind by the prehistoric/glacial Lake Manix in the Mojave.
Photos courtesy of Jason Barnes, David Choi, and Catherine Neish.