Summer Science Saturday, August 27, 2016
Countdown to Lift-Off!
OSIRIS-REx spacecraft pre-launch event
August 27, 2016, 10:00 am to 4:00 pm
Kuiper Space Sciences building
1629 E. University Blvd.
The Lunar and Planetary Laboratory's (LPL) free, annual open house, Summer Science Saturday, will be
held on Saturday, August 27, from 10:00 am to 4:00 pm. The theme of this year's event is the
UA/LPL OSIRIS-REx mission, the first NASA mission to capture an asteroid sample and return it
to Earth. The spacecraft will launch twelve days later on September 8 (weather permitting).
11:00 am, Panel discussion:
Bashar Rizk, Ph.D., OSIRIS-REx Camera Suite (OCAMS) Lead
Carl Hergenrother, Astronomy Lead
Michael Nolan, Ph.D., Asteroid Scientist
12:30 pm, Performance:
Summer Solon, Socorro Cordova, and Brandon Joule, UA Theatre Arts students
Journey Through History
1:00 pm, Lecture:
Ed Beshore, OSIRIS-REx Deputy Principal Investigator
Bennu Here We Come
On September 8, an Atlas 5 rocket will blast off from Cape Canaveral carrying the OSIRIS-REx spacecraft towards asteroid Bennu. When it returns to the Earth in 2023, it will contain the largest sample of extraterrestrial material returned to the Earth since the end of the manned missions to the moon over 40 years ago. This UA-led mission will mark many new milestones for US space exploration. Come listen to the story of how and why OSIRIS-REx was conceived and built, and how it has pioneered new technologies that may help keep Earth safe against hazardous asteroids. Hear about the great adventure that lies ahead after launch, when scientists from all over the world will gather in Tucson for over 18 months, studying Bennu up close before they choose the best site for retrieving a sample.
2:00 pm, Presentations:
Scott Selisker, Assistant Professor of Literature
Imagining Asteroids in Science Fiction and the History of Astronomy​
Christopher Cokinos, Associate Professor of English
The Fallen Sky: An Intimate History of Shooting Stars
Christopher will be signing copies of "The Fallen Sky: An Intimate History of Shooting Stars."
If you don't have a copy, they are available in Flandrau bookstore (building west of the Kuiper building)."
All day:
Mission Exhibits
Art by International Association of Astronomical Artists (IAAA), Tucson Chapter
STEAM activities provided by the following organizations:
Dr. Uwe Hilgert, from the BIO5 Institute
will lead a fun 30-minute activity (for those 7 -70) to explore the question, Do alien's have DNA?
Two opportunities, either 1:30 - 1:55pm or 2:05 - 2:30pm. Only 20 participants activity.
Sign up with the staff at the front door. OSIRIS-REx
The following activities will be available the entire event
OSIRIS-REx
LPL Graduate Students
Astronomy Adventures Arizona
Flandrau Science Center & Planetarium
There will be no admission charge to view exhibits and experience the activities.
Movies in the newly renovated theater will be $3.00.
Girl Power in Science and Engineerng
Kuiper Circle Community Outreach
Pima Community College Engineering Club
Pima County 4-H
Planetary Science Institute
Space In Miniature
Tucson Amateur Astronomy Association (TAAA)
Tucson Mac Users Group
UA Laboratory of Tree-Ring Research
UA Teaching Teams Programs
World View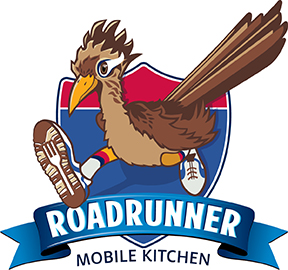 The RoadRunner Mobile Kitchen will be located on the mall in front of the Kuiper Space Sciences building, with food available for purchase from 11:00am to 3:00pm. There will be tables and chairs in the Kuiper building on the 4th floor for you to enjoy your food.
Burgers/Sandwiches

Beef, Turkey, or Black Bean Burger
Grilled Cheese
BBQ Pulled Pork

 

Hot Dogs and Cones

Standard Hot Dog
Chili Dog

 

French Fries
Ice Cream Floats
Bottled Coke Products
Parking is free at the Cherry Street Garage.
OSIRIS-REx is a NASA/UA/Lunar and Planetary Laboratory mission