PTYS/LPL Graduate Students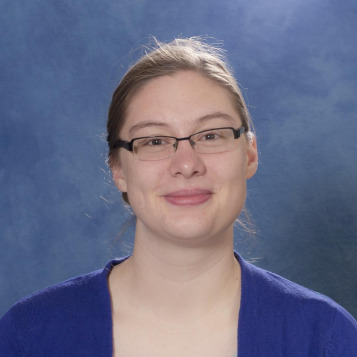 Margaret Landis
Planetary surfaces, Small bodies, Ices and frost transport
MS (en route) Planetary Science, 2015, University of Arizona
B.S. Physics and Astronomy, 2013, Northern Arizona University
520-621-1471
Kuiper 318
I am a PhD candidate and NSF Graduate Research Fellow focusing on the recent stability of water ice on Mars and Ceres, in particular studying the current mass balance of the Mars' Polar Layered Deposits (PLDs) and the current water ice sublimation rate at Ceres. 
I have been using crater size-frequency distribution analysis to determine the surface age of the North Polar Layered Deposits (NPLD) (Landis et al., 2016) with a revised production function based on the currently observed impact crater rate for Mars (Daubar et al., 2013). I have been using temperature models to describe the sublimation conditions within craters (Landis et al., 2017, LPSC abstract #1588) in order to translate the accumulation rates within craters (calculated from their model lifetime and assuming a typical simple crater initial geometry) to an accumulation rate for the flat surrounding North Polar Residual Ice Cap (NRIC), commonly thought to be the currently forming layer of the NPLD. This will allow for a fixed age and accumulation rate within the NPLD stratigraphic column, which is key to decoding the rest of the possible climate signal contained within it as well as shed light on the current mass balance at Mars' north pole.
Additionally, I have expanded this Mars study to the South Polar Layered Deposits (SPLD) as the last impact crater catalogs and age analysis of the surface were conducted by Herkenhoff and Plaut, (2000) and Koutnik et al., (2002) from Viking and MOLA data, before higher resolution THEMIS, CTX, and HiRISE image data were available. More than just improved data coverage, radar reflection free zones or RFZs, at least one of which contains climatically relevant amounts of CO2, have been reported by Phillips et al., (2010) as well, buried under the currently accumulating layer. Determining the surface age of the layer overlying the RFZs therefore places constraints on when these interesting areas would have formed.
I have also used my thermal model in combination with a vapor diffusion model (Schorghofer, 2008) to describe the water ice stability on Ceres. Specifically, I am modeling what conditions sublimating water ice can supply Ceres' exosphere as detected by Kuppers et al., (2014) (Landis et al., 2017). I have modeled in particular the stability of ice at Oxo crater, where water ice at the surface has been detected by the Dawn spacecraft (Combe et al., 2016), in order to estimate how likely it is that water ice at that location would still be observed and what this means for sublimation rates there.    
I am a member of the HiRISE science team and am a Guest Investigator Student on the Dawn mission. 
Landis, M. E., S. Byrne, N. Schörghofer, B.E. Schmidt, P.O. Hayne, J. Castillo-Rogez, M.V. Sykes, J.-P. Combe, A. I. Ermakov, T.H. Prettyman, C. Raymond, C.T. Russell. (2017), Conditions for Sublimating Water Ice to Supply Ceres' Exosphere,  Journal of Geophysical Research: Planets doi:10.1002/2017JE005335
Landis, M. E., S. Byrne, I. J. Daubar, K. E. Herkenhoff, and C. M. Dundas (2016), A revised  surface age for the North Polar Layered Deposits of Mars, Geophys. Res. Lett., 43, 3060–3068, doi:10.1002/2016GL068434.
Combe, J.-P., T.B. McCord, F. Tosi, E. Ammannito, F.G. Carrozzo, M.C. De Sanctis, A. Raponi, S. Byrne, M.E. Landis, K.H.G. Hughson, C.A Raymond, C.T. Russell (2016), Detection of local H2O exposed at the surface of Ceres, Science, 353:6303, doi:10.1126/science.aaf3010
Platz, T., A. Nathues, N. Schorghofer, Frank Preusker, E. Mazarico, S. E. Schröder, S. Byrne, T. Kneissl, N. Schmedemann, J.-P. Combe, M. Schafer, G.S. Thangjam, M. Hoffman, P. Gutierrez-Marques, M.E. Landis, W. Dietrich, J. Ripken, K.-D.  Matz, C. T. Russell (2016) Surface water-ice deposits in the northern shadowed regions of Ceres. Nature Astronomy 1 (2016): 0007.
Robbins, S., W. Waters, J. Chappelow, V. Bray, I.J. Dabuar, R. Craddock, R. Beyer, M.E. Landis, L. Ostrach, L. Tornabene, J. Riggs, B. Weaver (in revision) Impact craters: what does crater depth mean?. Meteoritics and Planetary Science.
Sori, M.M., J. Bapst, A. Bramson, S. Byrne, M.E. Landis (2017). A Wunda-full world? Carbon dioxide ice deposits on Umbriel and other Uranian moons, Icarus, doi: 10.1016/j.icarus.2017.02.029
Sori, M. M., S. Byrne, C. W. Hamilton, and M. E. Landis (2016), Viscous flow rates of icy topography on the north polar layered deposits of Mars, Geophys. Res. Lett., 43, 541–549, doi:10.1002/2015GL067298.
Last updated on October 3, 2017