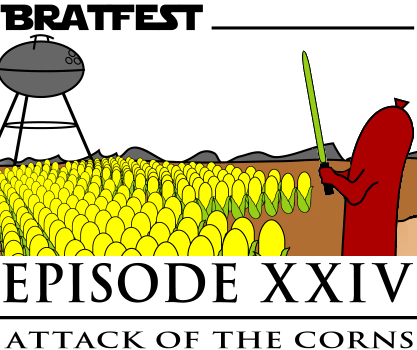 Saturday, September 7, 2002; Hawthorne House, Tucson, AZ, USA
Bratfest 24: Attack of the Corns is almost upon us!
We provide: Everything! A (nearly) unlimited supply of bratwurst, corn-on-the-cob, cheesecake, sauerkraut, cheese, and of course, lots of beers and sodas.
You provide: Yourself, family, and friends
We ask that you consider a modest donation ($5 per person) towards the rather large expenses. Better still, consider becoming a Bratfest Sponsor by donating $20 or more per person or family to support our worthy cause. (Checks should be made payable to Bratfest, and can be sent directly to 3002 E. Hawthorne, Tucson, AZ 85716)
Don't forget to reserve your limited edition commemorative t-shirt! See a Bratfest Representative for details.
On the front of the t-shirt will be this design

and on the back will be this:

Map to Hawthorne House
Here's an inconvenient map showing how to get to Hawthorne House. If you want a more convenient version, download the map to Hawthorne House (PDF).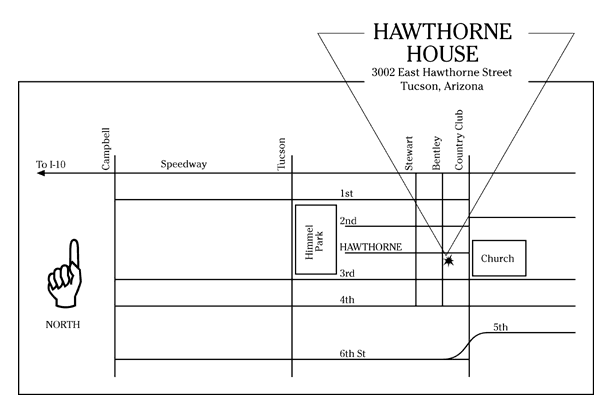 Scenes from Bratfest XXIV caught on (digital) film
Vi serverer ol, brot og grot! Be There. Aloha.