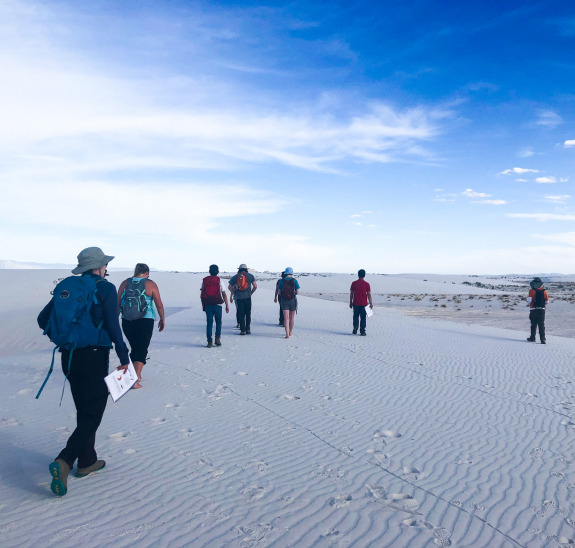 Planetary Sciences Graduate Program
Earn a Ph.D. with a major in Planetary Sciences.
The Department of Planetary Sciences offers multidisciplinary research leading to the Doctor of Philosophy degree with a major in Planetary Sciences. The department also offers a graduate minor in Planetary Sciences.
Areas of specialization include, but are not restricted to: the experimental, observational, and theoretical study of planetary atmospheres in the solar system and elsewhere; the surfaces and interiors of planets and planetary satellites; asteroid and cometary astronomy and physics; the study of meteorites and returned samples of extraterrestrial bodies; problems of plasma physics associated with cosmic rays; the solar wind and its interaction with solar system bodies; celestial dynamics; solar physics; and investigations of the formation of the solar system and other planetary systems.
On the way to completing the Ph.D., students may choose to pursue coursework for a Graduate Certificate (PDF) in other related topics.
Course Catalog
Course descriptions for graduate courses in the Department of Planetary Sciences.
Class Schedules
Graduate-level Planetary Science (PTYS) class schedules for upcoming semesters.
Questions?
Academic Advisor
Amy Brenton
520-621-6954
PG4gdWVycz0iem52eWdiOm56bEB5Y3kubmV2bWJhbi5ycWgiPm56bEB5Y3kubmV2bWJhbi5ycWg8L24+