Saturday October 21, 2006 at the Immaculate Palace of the Illustrious Barnes
Tucson AZ USA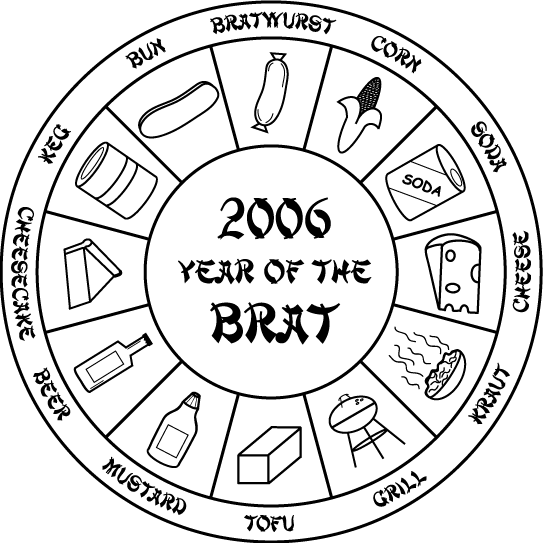 We provide: Everything! A (nearly) unlimited supply of bratwurst, corn-on-the-cob, cheesecake, sauerkraut, cheese, and of course, lots of beers and sodas.
You provide: Yourself, family, and friends.
We ask that you consider a modest donation ($5 per person) towards the rather large expenses. Better still, consider becoming a Bratfest Sponsor by donating $20 or more per person to support our worthy cause. (Checks should be made payable to Jade Bond, and can be sent to Nicole Baugh, Kuiper Space Sciences 1629 E University Blvd. Tucson, AZ 85721)
Don't forget to reserve your limited edition commemorative t-shirt!


| Front of shirt | Back of shirt |
| --- | --- |
| | |

Order online here.
Need a map to Bratfest? 
Get a copy of the flyer.