Saturday, September 26, 2009 | 6 PM - late
Tucson, AZ USA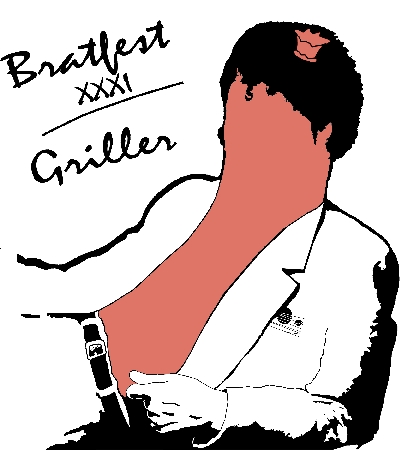 We provide: Everything! A (nearly) unlimited supply of bratwurst, corn-on-the-cob, cheesecake, sauerkraut, cheese, and of course, lots of beers and sodas.
You provide: Yourself, family, and friends.
We ask that you consider a modest donation ($5 per person) towards the rather large expenses. Better still, consider becoming a Bratfest Sponsorby donating $20 or more per person to support our worthy cause. Donations of any size can be made during the party. (Checks should be made payable to David Choi, and can be sent to Bratfest, Attn: David Choi, Kuiper Space Sciences 1629 E University Blvd. Tucson, AZ 85721)
Unfortunately, the pre-ordering period for the limited edition commemorative t-shirt has passed. However, t-shirts will be available for sale during the party for $15 each.
LOCATION
Address: 501 East Roger Rd, Tucson AZ