Canyon de Chelly and the Salt River Canyon
Spring, 1992
Photos courtesy of Andy Rivkin. Please bring contributions to room 326!!
The White House ruin, built into the cliff face at Canyon de Chelly.

Andy against the backdrop 
of Canyon de Chelly.
Erik blazing his own trail.
Jim and Jay.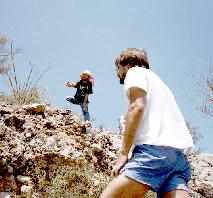 Will points out broken up rock at a central Arizona landslide.
Erik at Salt River Canyon, not tubing.
Andy continuing his canyon tour, this time with the Salt River Canyon.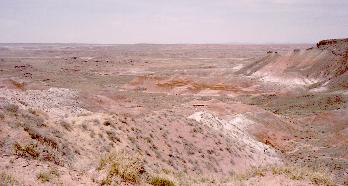 The striking colors of the aptly named Painted Desert.
Steffi eating lunch in the "voodoo van".
The denizens of the "voodoo van": Goro, Don, Kevin, Steffi, Val, Mark, and Kim.