Fall 2004 - Canyonlands
In the fall of 2004, the LPL graduate students decided to revisit Canyonlands National Park and its famous grabens. The trip overall was quite successful and featured spectacular scenery in rugged, Utah territory.
Day 1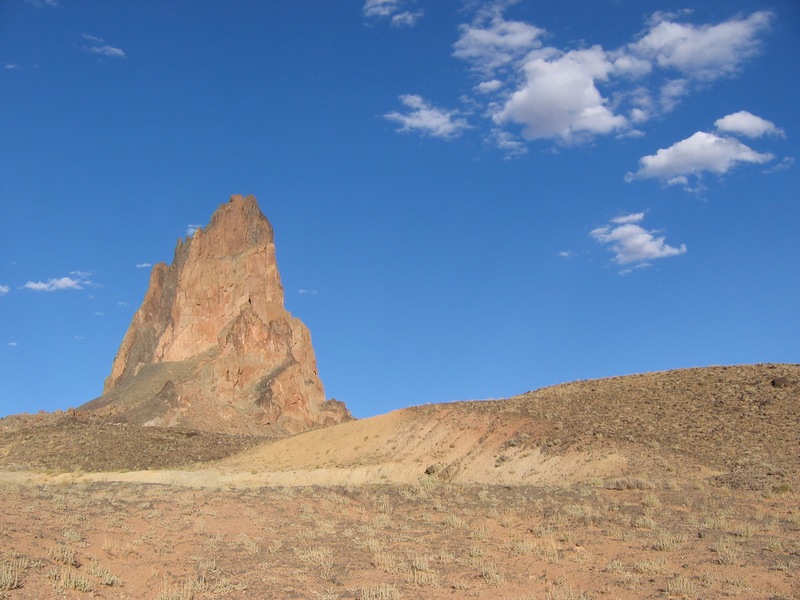 Mostly a driving day, we stopped at a diatreme in NE Arizona.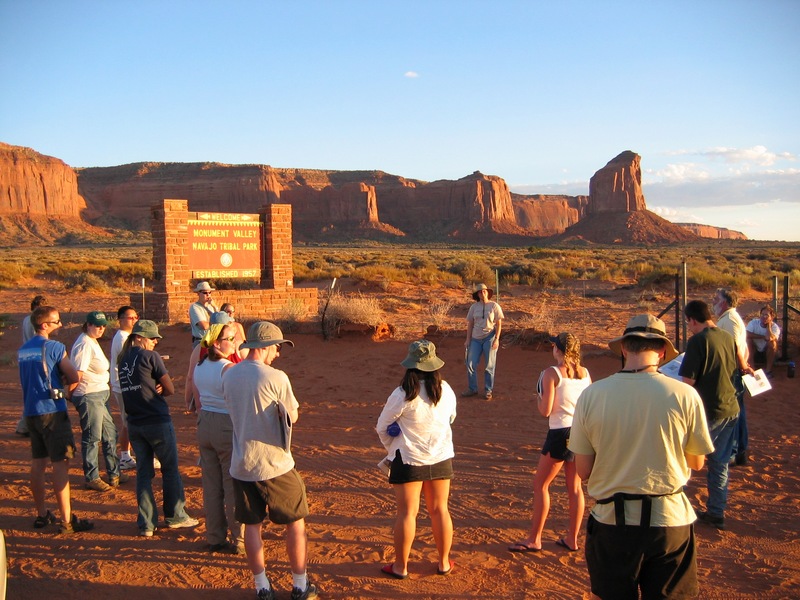 We also discussed the mesas and buttes in Monument Valley.
 
Day 2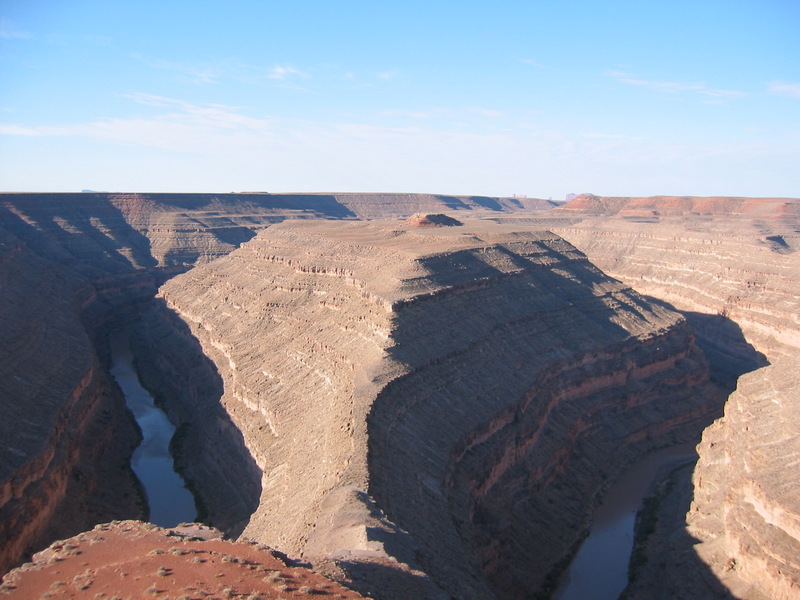 The Goosenecks of the San Juan River.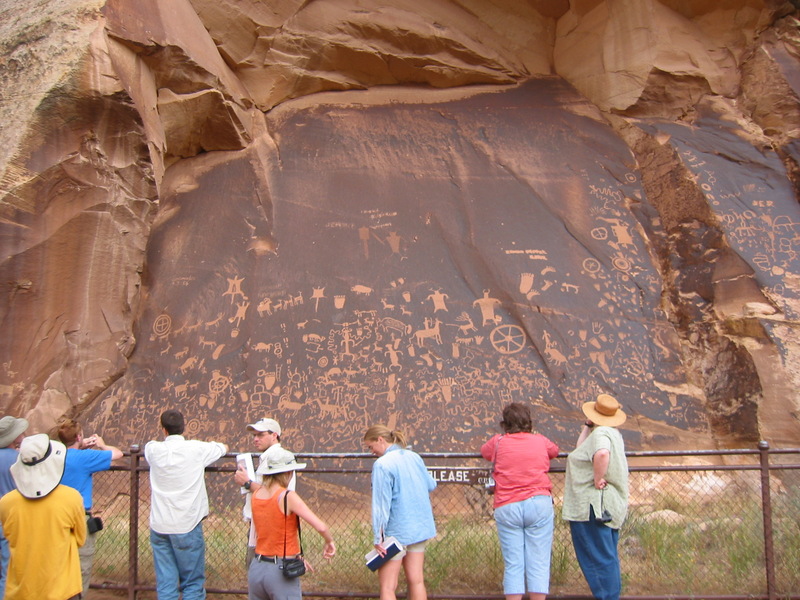 We admired the Indian petroglyphs at Newspaper Rock, just outside the park.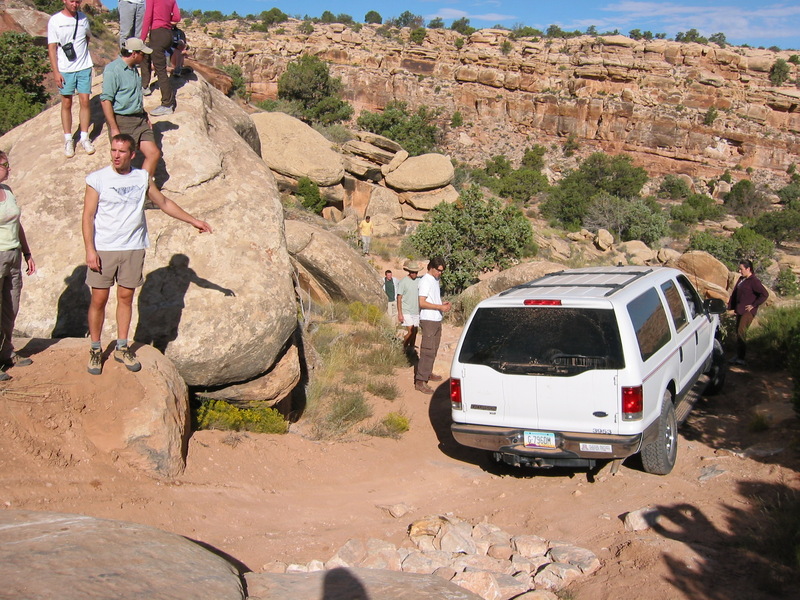 Driving inside Canyondlands National Park is not for the faint of heart.
 
Day 3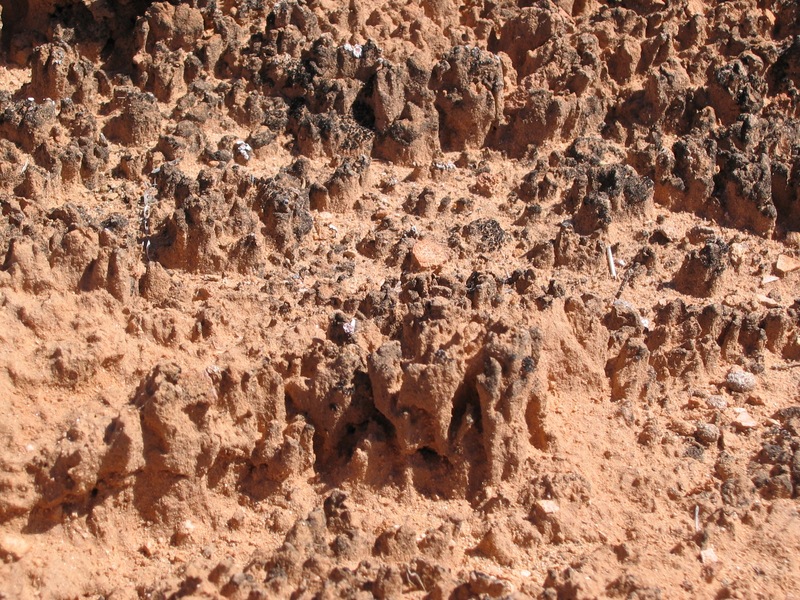 Biological soil crusts -- what looks like dirt is actually a community of cyanobacteria, mosses, and lichens.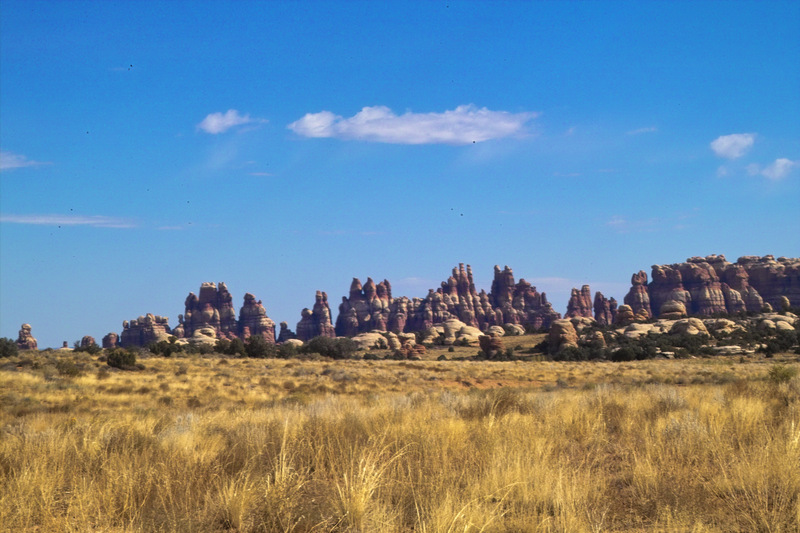 The Needles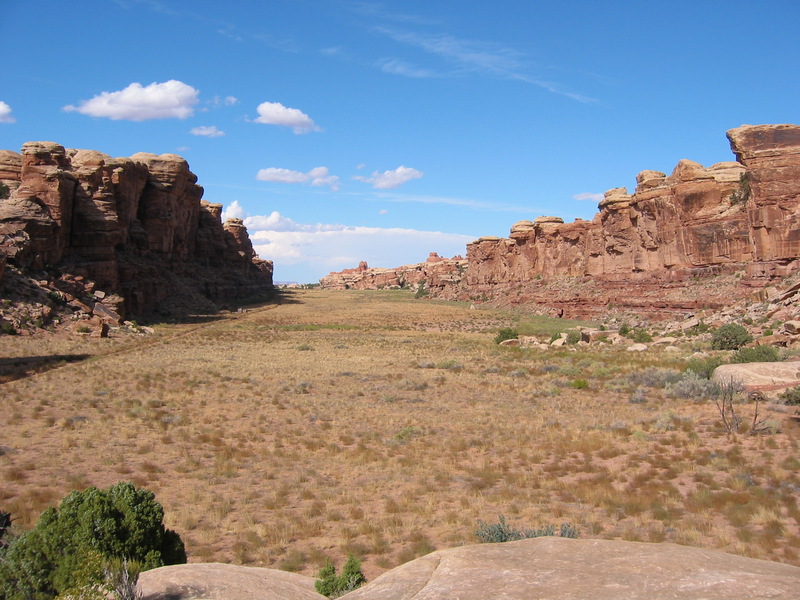 Canyonland Graben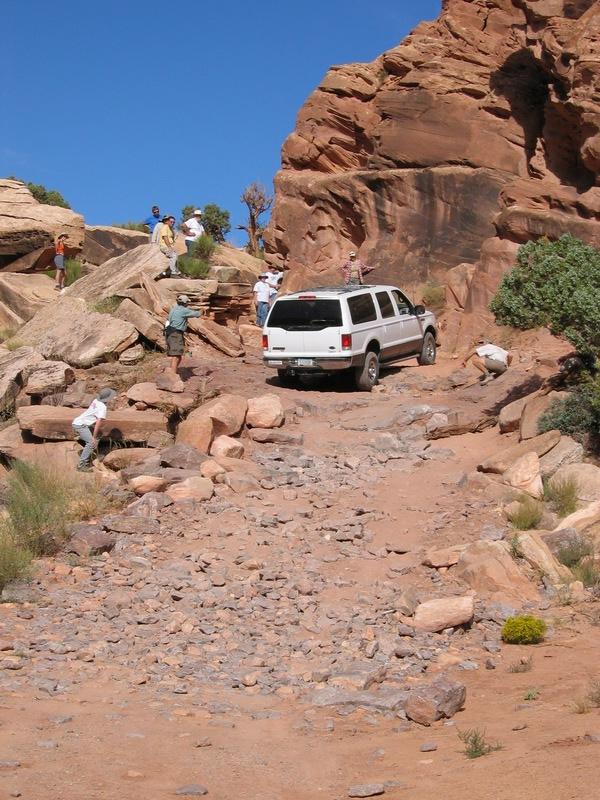 SOB Hill. Unfortunately, our attempt to scale it ultimately failed with one of our vehicles. This prevented us from seeing the confluence of the Green and Colorado Rivers.
 
Day 4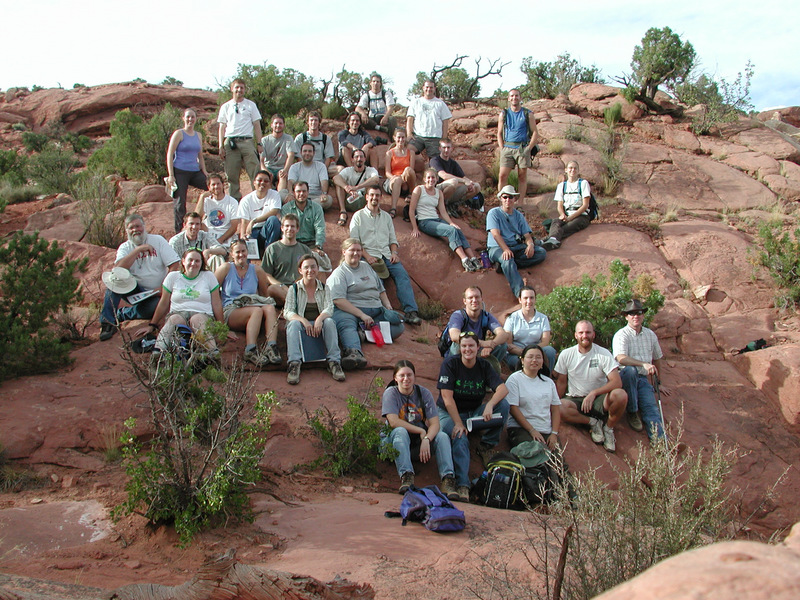 Group picture outside Upheaval Dome.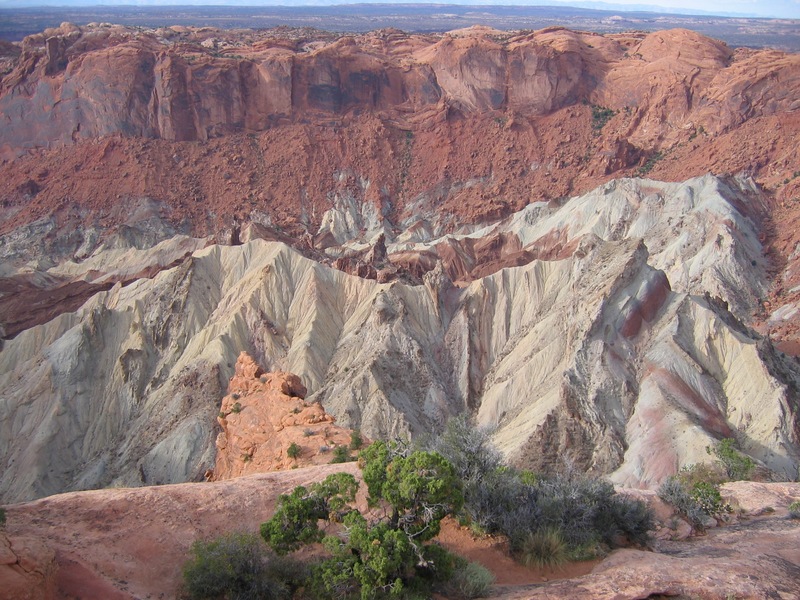 Upheaval Dome in the northern section of Canyonlands. We discussed the competing theories that the formation is either a salt dome or an impact crater.
Photos courtesy Dave O'Brien, Jason Barnes, and David Choi