Fall 2008 - Water, Chemistry, and Fire - Eastern Arizona
For the Fall 2008 field trip, we examined some new sites in Eastern Arizona.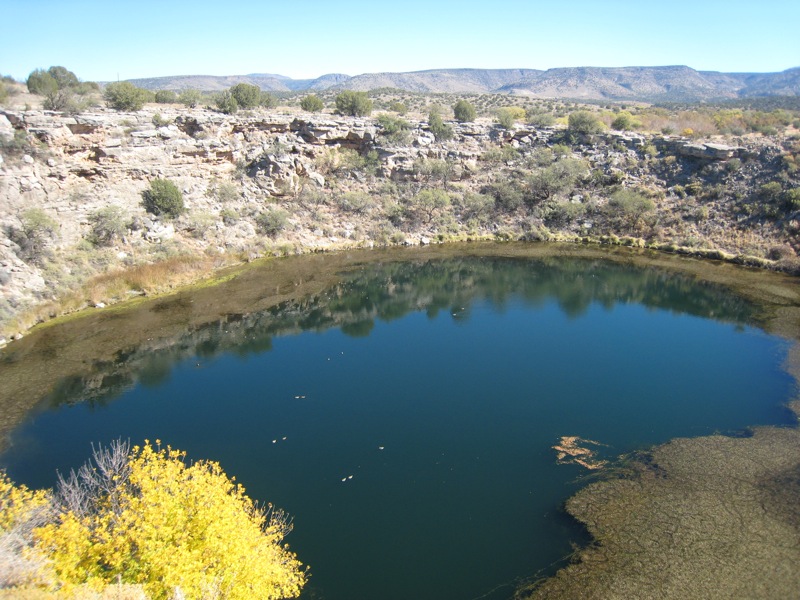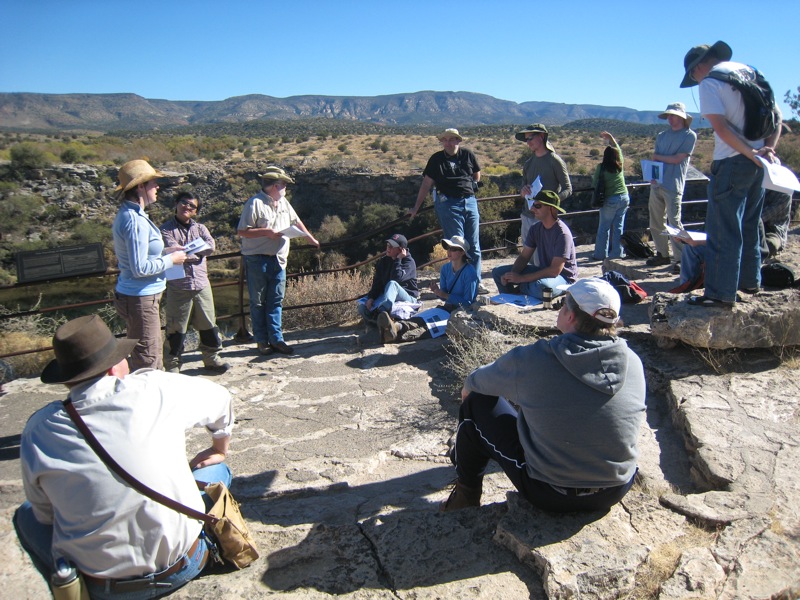 We examined Montezuma's Well, a karst sinkhole situated between Phoenix and Flagstaff. We discussed their formation characteristics and their possible connection with features on Titan.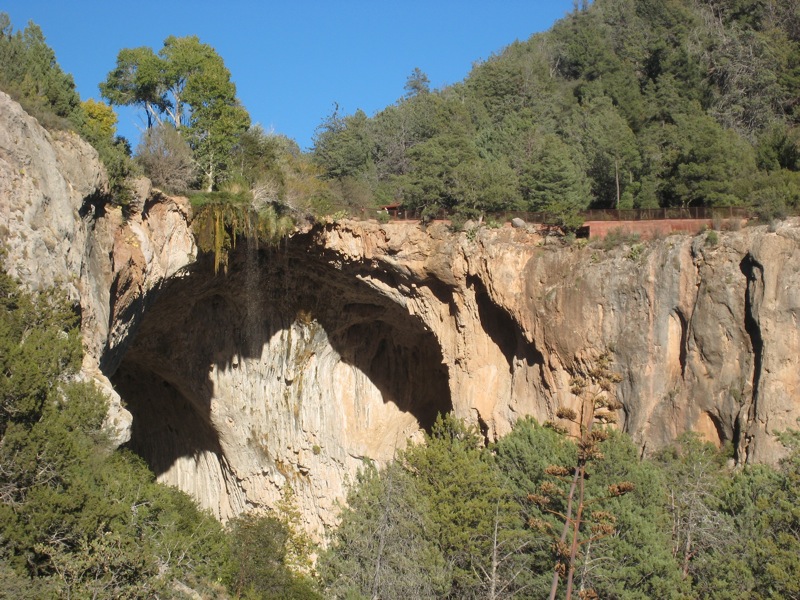 Tonto Bridge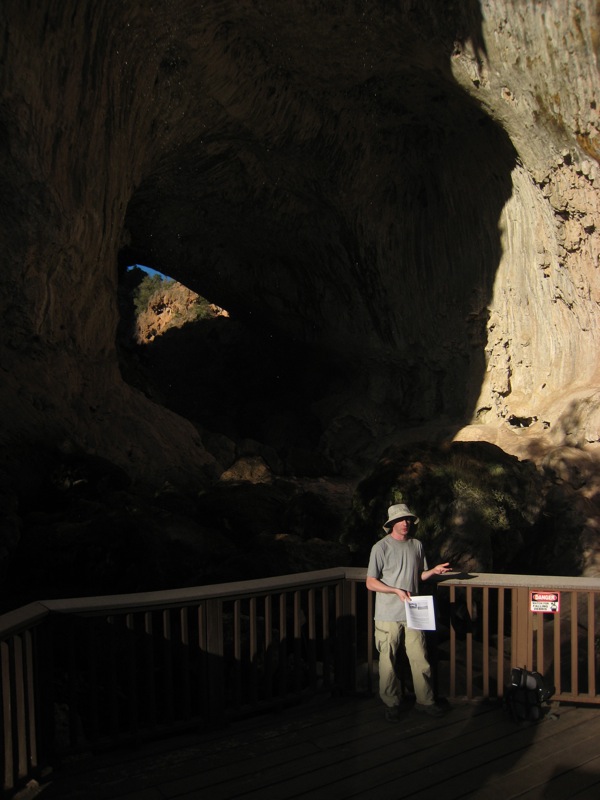 Colin describes the formation of spring mounds from solute-laden groundwater.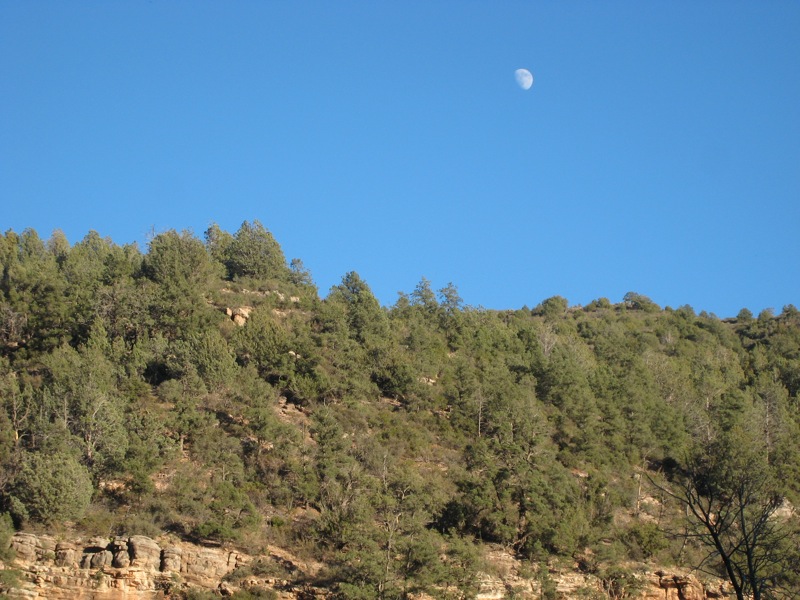 Moon rising over Tonto Bridge.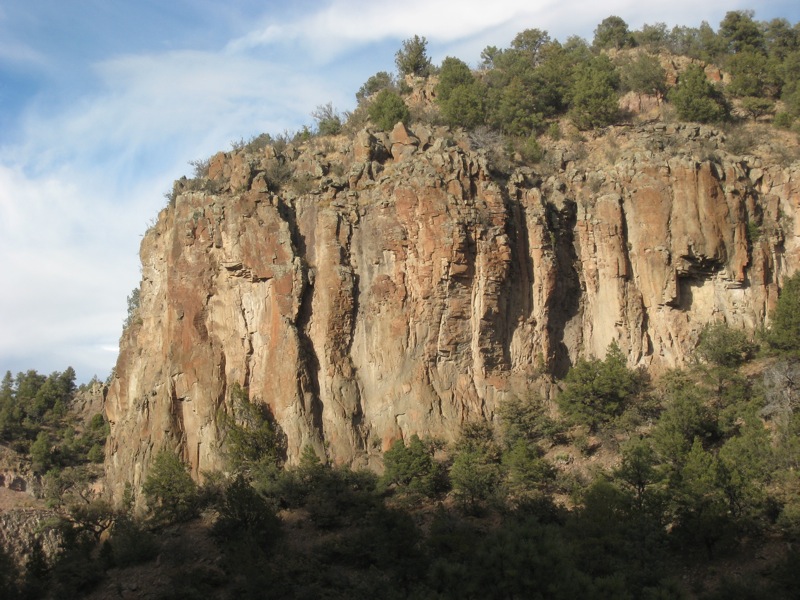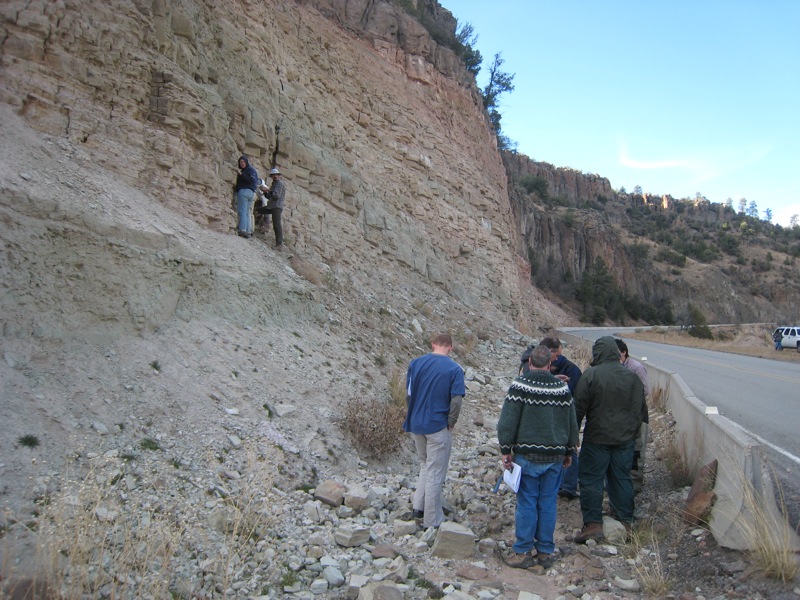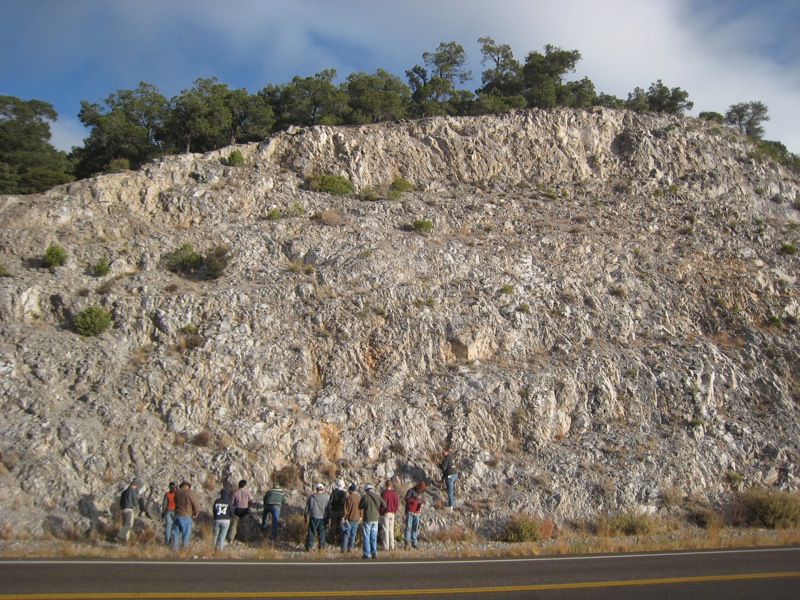 We made several roadside stops to discuss the interesting geology of eastern Arizona and examine the features up close.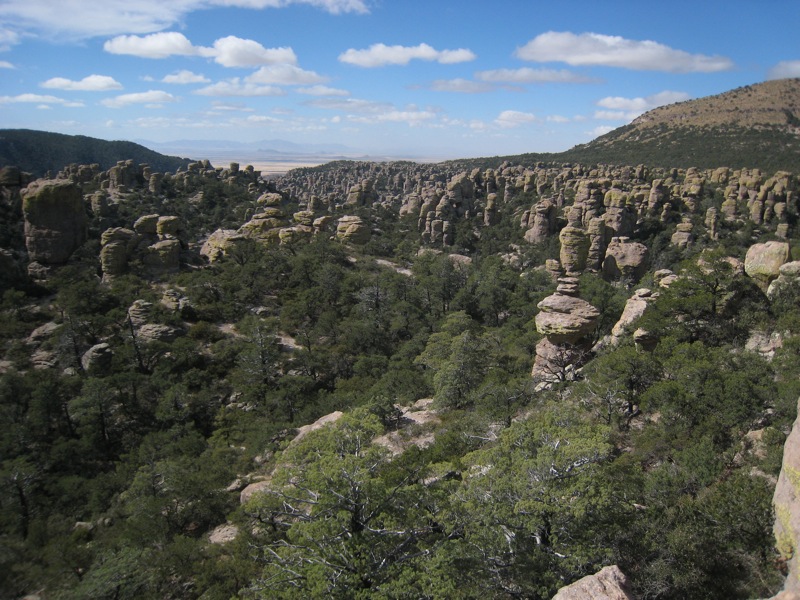 The hoodoos and precariously balanced rocks of Chiricahua National Monument, Arizona.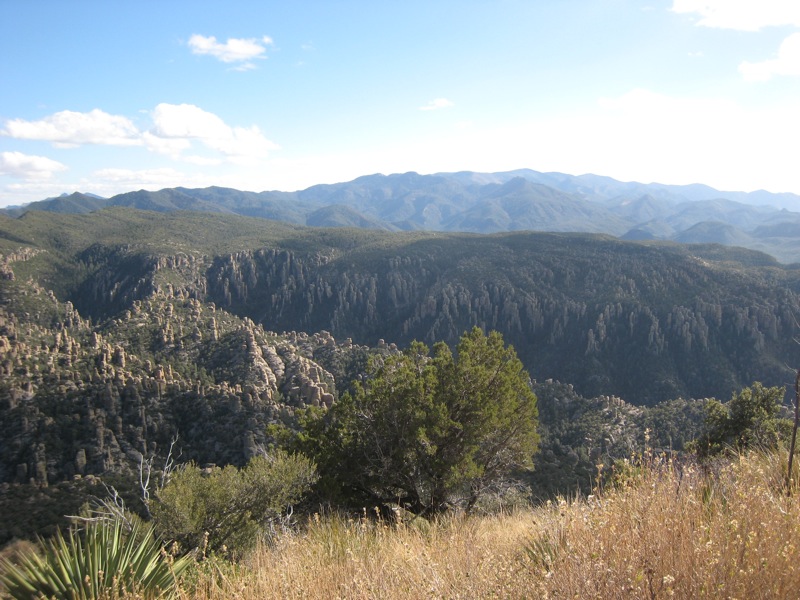 Turkey Creek Caldera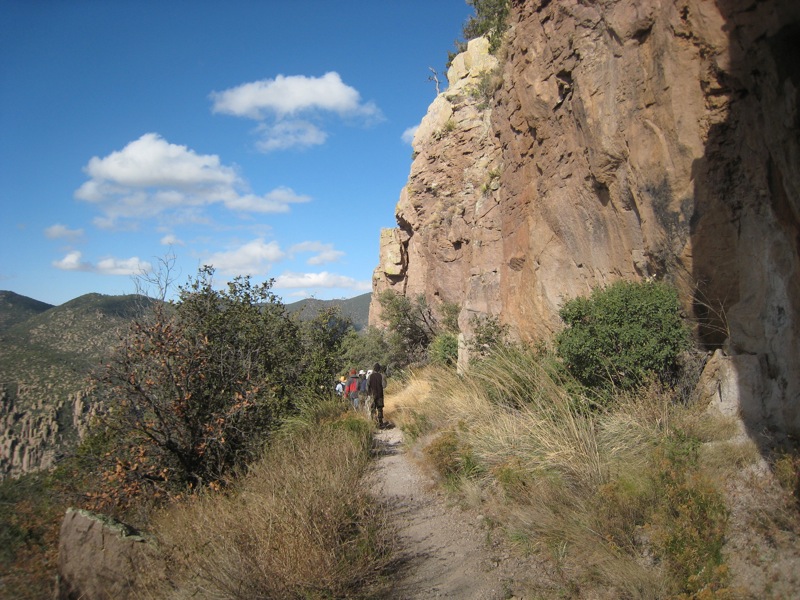 After 3 days and 2 nights out in the field, it's time to head back home...