PTYS/LPL Faculty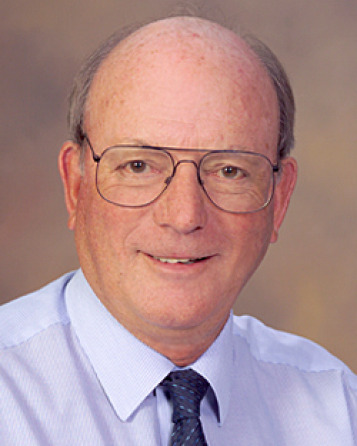 Michael J. Drake
Director, Department Head
Ph.D., 1972, Oregon
Years with LPL: 1973-2011
Cosmochemistry, geochemistry
Michael J. Drake (1946-2011) attended Victoria University (Manchester) where he received a Bachelor of Science degree in Geology in 1967. He earned his Ph.D. in Geology at the University of Oregon in 1972. After a year as a postdoctoral research associate at the Smithsonian Astrophysical Observatory, he migrated to the University of Arizona. 
Drake's breadth of research expertise led to his achieving the rank of Professor in the Lunar and Planetary Laboratory (LPL), the Arizona Research Laboratories, and the Department of Geosciences at the University of Arizona. He was appointed Head of the Department of Planetary Sciences and Director of the Lunar and Planetary Laboratory in 1994, a position he held until 2011. He was appointed as Regents' Professor in 2005. Under his leadership, LPL successfully built and flew a variety of spacecraft instruments including the Imager for Mars Pathfinder, the Descent Imager/Spectral Radiometer (DISR) on Cassini/Huygens, the IMAGE Extreme Ultraviolet Imager, and the Gamma-ray Spectrometer Suite on Mars Odyssey. In addition, LPL scientists were selected as Team Leaders on the Visible and Infrared Mapping Spectrometer on the Cassini mission and the High-Resolution Imaging Science Experiment on Mars Reconnaissance Orbiter. During his tenure, LPL built the Surface Stereo Imager and Robotic Arm cameras and the TEGA instrument on Phoenix, and successfully operated Phoenix on the Martian surface from the University of Arizona campus.
Professor Drake was named a fellow of the Meteoritical Society in 1980, the American Geophysical Union in 2002, and the Geochemical Society in 2002. He was a founding fellow of the Arizona Arts, Sciences and Technology Academy. He served as Vice President then President of the Meteoritical Society from 1997-1998 and the Geochemical Society from 1996-1999. He was awarded the Leonard Medal of the Meteoritical Society in 2004. Asteroid (9022) 1988 PC1 was named Drake in his honor by Carolyn Shoemaker. Professor Drake played a key role in defining the planetary science research priorities of the United States, serving on the NASA Space Science Advisory Committee, the Lunar Exploration Science Working Group and as Chair of the NASA Solar System Exploration Subcommittee, among many other service commitments.
Professor Drake developed the OSIRIS-REx Asteroid Sample Return mission concept. His leadership of the OSIRIS-REx team was instrumental in its success of moving into a selected flight mission project. The scientific goals of the mission are to investigate the possibility of asteroid delivery of prebiotic molecules to Earth and Mars, to connect the meteorite collection to the astronomical asteroid spectral database, to investigate near-Earth resources that may be used by humans going to the Moon and Mars, and to improve our ability to mitigate against devastating near-Earth object impacts. As the mission leader Drake established the OSIRIS-REx guiding philosophy of obtaining excellence at every level, allowing for clear and open communication across all levels of the team, and staying focused on the mission objectives.
Read more about Professor Drake: Regents' Professor Michael J. Drake, 1946-2011
Former Spacecraft Involvement
OSIRIS-REx, Principal Investigator
Former Postdocs
Edward Bailey
John Berkley
Richard Bild
Leigh Broadhurst
Christopher Capobianco
Werna Ertel
Cyrena Goodrich
Eddie Hill
Mark Hutchinson
John Jones
David Mittlefehldt
Kevin Righter
Marilena Stimpfl
Allan Treiman
| Available files | Size | Created |
| --- | --- | --- |
| Drake.pdf | 178.93 KB | September 8, 2022 |
Last updated on February 8, 2022