We operate state-of-the art laboratories and telescopes
LPL hosts the Kuiper-Arizona Laboratory for Astromaterials Analysis, which provides instrumentation that combines 2D- and 3D-analysis of composition and structure from cm to atomic length scales. 
LPL's SPACEWATCH® was the first program to discover an asteroid using electronic detection, and LPL's Catalina Sky Survey (CSS) has discovered most of the near-Earth asteroids found since 2005; combined, they have discovered approximately half of the known near-Earth asteroids. Again for 2021, CSS was responsible for finding nearly half of all objects located that year.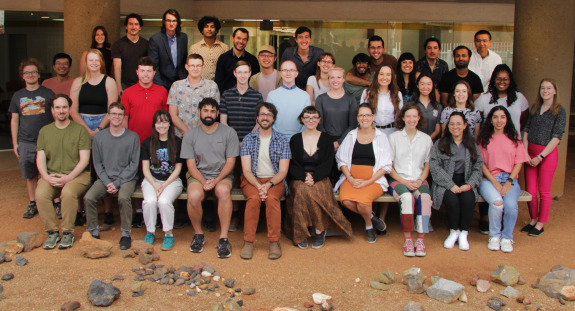 We train new generations of space scientists
The Department of Planetary Sciences was established in 1973, thirteen years after the founding of LPL. Our alumni are active in a variety of disciplines and professions around the world.
Our students excel at independent research
Graduate students at LPL have been exceedingly successful in winning competitive national fellowships awarded for original research proposals.
UA LPL facilities support student academics
Our students work with planetary missions and instruments led and designed at LPL, such as the HiRISE camera, the OSIRIS-REx mission, and the Transmission Electron Microscope.
Public events
The faculty, staff, and students at LPL take every opportunity to share research and development with the community and to participate in community events whenever possible (evening lecture series, public talks, science fairs, hands-on science open-houses, etc.).
STEM Education and Support
LPL is home to the Arizona NASA Space Grant Consortium Program office, the Space Imagery Center, and the Teaching Teams Program.