PTYS/LPL Graduate Students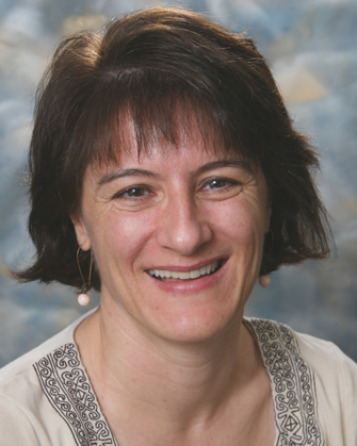 Elisabetta Pierazzo
PTYS Alumna
Ph.D. Planetary Sciences, 1997, The University of Arizona
Elisabetta Pierazzo, Senior Scientist at the Planetary Science Institute, was part of the science staff at Planetary Science Institute for nine years until her untimely death from cancer in 2011. 
Betty was an expert in the area of impact modeling throughout the solar system as well as an expert on the astrobiological and environmental effects of impacts on Earth and Mars. Her work ranged from providing detailed insights into the Chicxulub impact that caused the extinction of the dinosaurs to putting constraints on the thickness of the ice shell of Jupiter's moon Europa. She was interested in the rise of life and explored the delivery of organics by comets. She also studied the creation of subsurface hydrothermal systems by impacts that may have been favorable sites for life on Mars.
She made several appearances on national and international media (including National Geographic specials) to speak about the Meteor Crater in Arizona and explain its formation. Betty was innovative, rigorous, and systematic in her approach to science. She recognized the need for benchmarking and validating the different complex numerical codes to model impact and explosion cratering. She organized and led a science community effort to accomplish this major task.
In addition to her science research, Betty passionately promoted science education and public outreach. She taught undergraduates at the University of Arizona, she developed interactive websites and impact rock and meteorite kits for classroom use, as well as created professional development workshops for elementary and middle school science teachers.
Betty was an active member of the planetary science community. She served on numerous NASA review panels, was an associate editor of Meteoritics and Planetary Sciences, reviewed papers for several scientific journals, organized  international workshops and meetings on impact cratering, and was an organizer of the 2007 Meteoritical Society Meeting held in Tucson, Arizona.
Betty was noted for the intensity with which she approached both life and work. Whether it was in the office, the classroom, on the volleyball court, the soccer field, or dance floor, her enthusiasm and joy were irresistible. She handled the challenges of living in a foreign country by opening her house and her kitchen to others. She was cherished by many people for her staunch friendship and support and she inspired countless people as a colleague, teacher, mentor, and friend. Her life was even more brightened with her marriage to Keith Powell in 2007.
In her last six months, Betty battled a rare form of cancer. She dealt with it aggressively and never let it overwhelm her. She was always looking towards the future. In the last week of her life, in the midst of chemotherapy, she was grading class papers, working on research papers, writing reviews and preparing education proposals with her colleagues, all the while finding time to spend precious moments with her family and friends. She was ultimately and suddenly struck down by a pulmonary embolism.  Her loss is great to all those who knew her. The Planetary Science Institute and her science colleagues deeply felt the loss of this accomplished scientist. We are grateful to her husband, Keith, and to her family for the time she did have with us. 
Last updated: