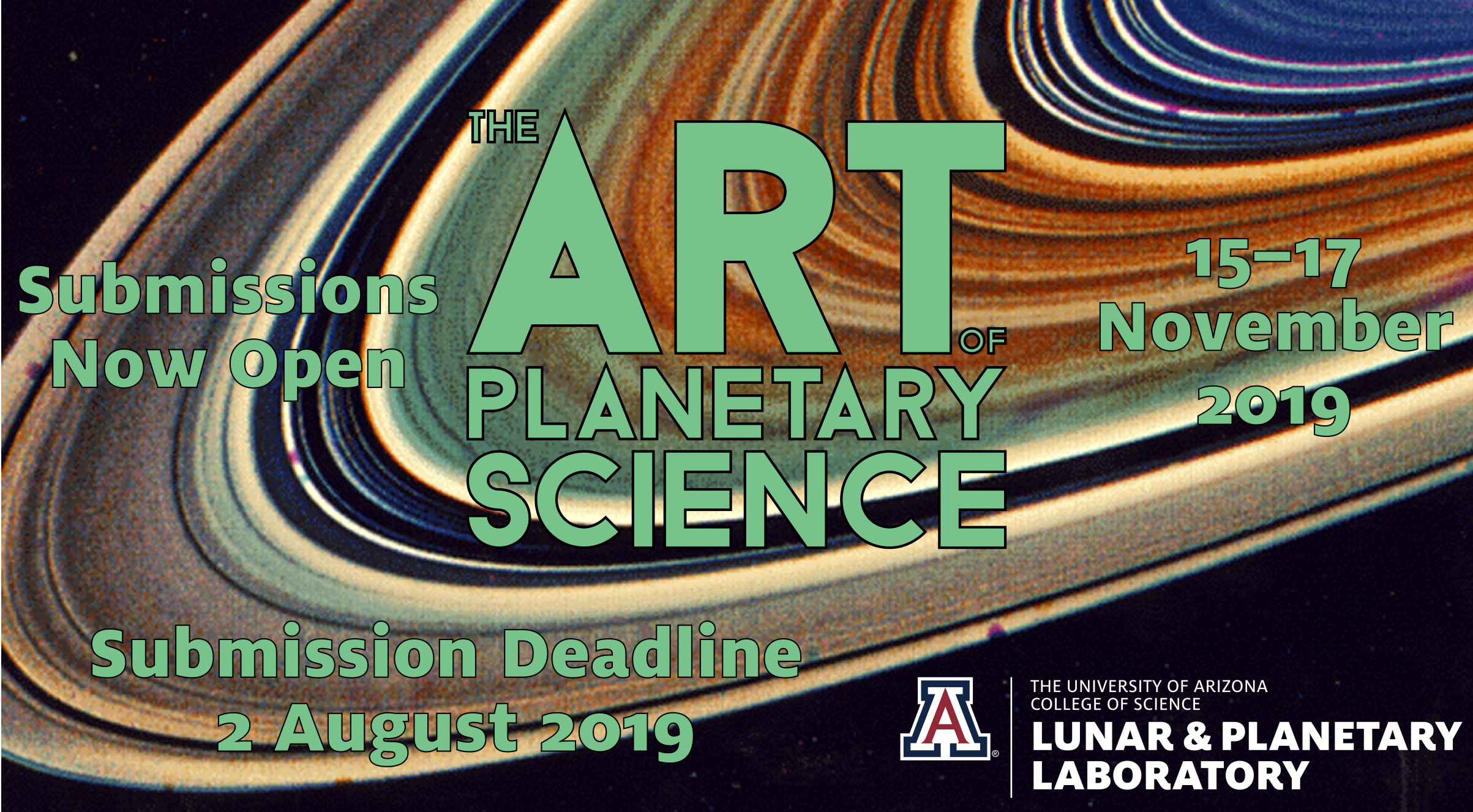 Welcome to the home for The Art of Planetary Science 2019!
Submissions will be open on March 11, 2019!
Step 0. Make some art!
Visit our inspiration page for ideas
Step 1. Read the Prospectus
 
Step 2: Fill out Submission Form
 
Step 3. Upload an image of your art
Does not have to be entirely complete, but is extremely helpful to organizers of TAPS!
 
Please keep in mind the following important dates below!
Important events
date and time (mst)

Submissions Open

March 11, 2019
Submissions Close
11:59 PM on August 2, 2019
Notification of Inclusion

August 19, 2019

Art Drop-off

9 AM – 5 PM on November 1, 2019

9 AM – 5 PM on November 2, 2019

Art Show

5 PM – 9 PM on  November 15, 2019

1 PM – 5 PM on November 16, 2019

1 PM  – 5 PM on November 17, 2019

Art Pickup

5 PM  – 8 PM on November 17, 2019

9 AM – 5 PM on November 18, 2019