PTYS/LPL Faculty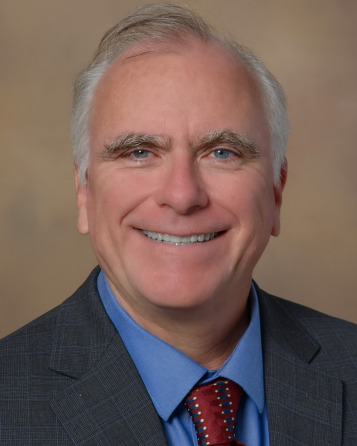 Kuiper 323
PG4gdWVycz0iem52eWdiOnpuZXlybEB5Y3kubmV2bWJhbi5ycWgiPnpuZXlybEB5Y3kubmV2bWJhbi5ycWg8L24+
Mark S. Marley
Director, Department Head
Ph.D., 1990, The University of Arizona
Years with LPL: 2021 to present
Exoplanets; Planetary Formation and Evolution
Extrasolar planets, planetary and brown dwarf atmospheres, ring seismology.
Dr. Mark Marley studies the atmospheres and interiors of planets and brown dwarfs. He is particularly interested in the intersection of planetary and exoplanetary science, a field he has been engaged with since the first discoveries of extrasolar planets.
Mark is originally from Phoenix and is a third generation Arizonan. Inspired by early planetary exploration missions like Apollo and Viking, he went on to receive his Bachelor's of Science degree in Geophysics and Planetary Science from the California Institute of Technology and his Doctorate degree in Planetary Science from the Lunar and Planetary Lab at UofA. He is the first Director of the Lab to have graduated from the program. Before arriving at NASA Ames in 2000 he was an Associate Professor of Astronomy at New Mexico State University.
Mark has published over 250 scientific papers on topics ranging from the rings of Saturn to the atmospheres of giant planets and brown dwarfs to extrasolar planets of all types. Twice awarded NASA's Medal for Exceptional Scientific Achievement, he is also a Fellow of the American Astronomical Society and has served on numerous panels advising NASA on future science directions and future large space telescope concepts. In in free time Mark enjoys hiking and gardening with his wife, two daughters, and their dog.
Based on Google Scholar and NASA ADS: NASA ADS Author search: Mark S. Marley
Recent refereed publications (NASA ADS): Years 2019 through June 2021
Gharib-Nezhad, Ehsan, Iyer, Aishwarya R., Line, Michael R., Freedman, Richard S., Marley, Mark S., & Batalha, Natasha E. 2021, The Astrophysical Journal Supplement Series. EXOPLINES: Molecular Absorption Cross-section Database for Brown Dwarf and Giant Exoplanet Atmospheres
Burningham, Ben, Faherty, Jacqueline K., Gonzales, Eileen C., Marley, Mark S., Visscher, Channon, Lupu, Roxana, Gaarn, Josefine, Bieger, Michelle Fabienne, Freedman, Richard, & Saumon, Didier 2021, Monthly Notices of the Royal Astronomical Society. Cloud busting: Enstatite and quartz clouds in the atmosphere of 2M2224-0158
Tannock, Megan E., Metchev, Stanimir, Heinze, Aren, Miles-Páez, Paulo A., Gagné, Jonathan, Burgasser, Adam, Marley, Mark S., Apai, Dániel, Suárez, Genaro, & Plavchan, Peter 2021, The Astronomical Journal. Weather on Other Worlds. V. The Three Most Rapidly Rotating Ultra-cool Dwarfs
Mukherjee, Sagnick, Batalha, Natasha E., & Marley, Mark S. 2021, The Astrophysical Journal. Cloud Parameterizations and their Effect on Retrievals of Exoplanet Reflection Spectroscopy
Ward-Duong, K., Patience, J., Follette, K., De Rosa, R. J., Rameau, J., Marley, M., Saumon, D., Nielsen, E. L., Rajan, A., Greenbaum, A. Z., Lee, J., Wang, J. J., Czekala, I., Duchêne, G., Macintosh, B., Ammons, S. Mark, Bailey, V. P., Barman, T., Bulger, J., Chen, C., Chilcote, J., Cotten, T., Doyon, R., Esposito, T. M., Fitzgerald, M. P., Gerard, B. L., Goodsell, S. J., Graham, J. R., Hibon, P., Hom, J., Hung, L. -W., Ingraham, P., Kalas, P., Konopacky, Q., Larkin, J. E., Maire, J., Marchis, F., Marois, C., Metchev, S., Millar-Blanchaer, M. A., Oppenheimer, R., Palmer, D., Perrin, M., Poyneer, L., Pueyo, L., Rantakyrö, F. T., Ren, B., Ruffio, J. -B., Savransky, D., Schneider, A. C., Sivaramakrishnan, A., Song, I., Soummer, R., Tallis, M., Thomas, S., Wallace, J. Kent, Wiktorowicz, S., & Wolff, S. 2021, The Astronomical Journal. Gemini Planet Imager Spectroscopy of the Dusty Substellar Companion HD 206893 B
Casewell, S. L., Debes, J., Braker, I. P., Cushing, M. C., Mace, G., Marley, M. S., & Kirkpatrick, J. Davy 2020, Monthly Notices of the Royal Astronomical Society. NLTT5306B: an inflated, weakly irradiated brown dwarf
Gonzales, Eileen C., Burningham, Ben, Faherty, Jacqueline K., Cleary, Colleen, Visscher, Channon, Marley, Mark S., Lupu, Roxana, & Freedman, Richard 2020, The Astrophysical Journal. Retrieval of the d/sdL7+T7.5p Binary SDSS J1416+1348AB
Fortney, Jonathan J., Visscher, Channon, Marley, Mark S., Hood, Callie E., Line, Michael R., Thorngren, Daniel P., Freedman, Richard S., & Lupu, Roxana 2020, The Astronomical Journal. Beyond Equilibrium Temperature: How the Atmosphere/Interior Connection Affects the Onset of Methane, Ammonia, and Clouds in Warm Transiting Giant Planets
Jensen-Clem, Rebecca, Millar-Blanchaer, Maxwell A., van Holstein, Rob G., Mawet, Dimitri, Graham, James, Sengupta, Sujan, Marley, Mark S., Snik, Frans, Vigan, Arthur, Hinkley, Sasha, de Boer, Jos, Girard, Julien H., De Rosa, Robert J., Bowler, Brendan P., Wiktorowicz, Sloane J., Perrin, Marshall D., Crepp, Justin R., & Macintosh, Bruce 2020, The Astronomical Journal. A Search for Polarized Thermal Emission from Directly Imaged Exoplanets and Brown Dwarf Companions to Nearby Stars
Lew, Ben W. P., Apai, Dániel, Marley, Mark, Saumon, Didier, Schneider, Glenn, Zhou, Yifan, Cowan, Nicolas B., Karalidi, Theodora, Manjavacas, Elena, Bedin, L. R., & Miles-Páez, Paulo A. 2020, The Astrophysical Journal. Cloud Atlas: Unraveling the Vertical Cloud Structure with the Time-series Spectrophotometry of an Unusually Red Brown Dwarf
Lewis, N. K., Wakeford, H. R., MacDonald, R. J., Goyal, J. M., Sing, D. K., Barstow, J., Powell, D., Kataria, T., Mishra, I., Marley, M. S., Batalha, N. E., Moses, J. I., Gao, P., Wilson, T. J., Chubb, K. L., Mikal-Evans, T., Nikolov, N., Pirzkal, N., Spake, J. J., Stevenson, K. B., Valenti, J., & Zhang, X. 2020, The Astrophysical Journal. Into the UV: The Atmosphere of the Hot Jupiter HAT-P-41b Revealed
He, Chao, Hörst, Sarah M., Lewis, Nikole K., Yu, Xinting, Moses, Julianne I., McGuiggan, Patricia, Marley, Mark S., Kempton, Eliza M. -R., Morley, Caroline V., Valenti, Jeff A., & Vuitton, Véronique 2020, The Planetary Science Journal. Haze Formation in Warm H<SUB>2</SUB>-rich Exoplanet Atmospheres
Arriaga, Pauline, Fitzgerald, Michael P., Duchêne, Gaspard, Kalas, Paul, Millar-Blanchaer, Maxwell A., Perrin, Marshall D., Chen, Christine H., Mazoyer, Johan, Ammons, Mark, Bailey, Vanessa P., Barman, Trafis S., Bulger, Joanna, Chilcote, Jeffrey K., Cotten, Tara, De Rosa, Robert J., Doyon, Rene, Esposito, Thomas M., Follette, Katherine B., Gerard, Benjamin L., Goodsell, Stephen, Graham, James R., Greenbaum, Alexandra Z., Hibon, Pascale, Hom, Justin, Hung, Li-Wei, Ingraham, Patrick, Konopacky, Quinn M., Macintosh, Bruce A., Maire, Jérôme, Marchis, Franck, Marley, Mark S., Marois, Christian, Metchev, Stanimir, Nielsen, Eric L., Oppenheimer, Rebecca, Palmer, David W., Patience, Jenny, Poyneer, Lisa A., Pueyo, Laurent, Rajan, Abhijith, Rameau, Julien, Rantakyrö, Fredrik T., Ruffio, Jean-Baptiste, Savransky, Dmitry, Schneider, Adam C., Sivaramakrishnan, Anand, Song, Inseok, Soummer, Remi, Thomas, Sandrine, Wang, Jason J., Ward-Duong, Kimberly, & Wolff, Schuyler G. 2020, The Astronomical Journal. Multiband Polarimetric Imaging of HR 4796A with the Gemini Planet Imager
Miles, Brittany E., Skemer, Andrew J. I., Morley, Caroline V., Marley, Mark S., Fortney, Jonathan J., Allers, Katelyn N., Faherty, Jacqueline K., Geballe, Thomas R., Visscher, Channon, Schneider, Adam C., Lupu, Roxana, Freedman, Richard S., & Bjoraker, Gordon L. 2020, The Astronomical Journal. Observations of Disequilibrium CO Chemistry in the Coldest Brown Dwarfs
Esposito, Thomas M., Kalas, Paul, Fitzgerald, Michael P., Millar-Blanchaer, Maxwell A., Duchêne, Gaspard, Patience, Jennifer, Hom, Justin, Perrin, Marshall D., De Rosa, Robert J., Chiang, Eugene, Czekala, Ian, Macintosh, Bruce, Graham, James R., Ansdell, Megan, Arriaga, Pauline, Bruzzone, Sebastian, Bulger, Joanna, Chen, Christine H., Cotten, Tara, Dong, Ruobing, Draper, Zachary H., Follette, Katherine B., Hung, Li-Wei, Lopez, Ronald, Matthews, Brenda C., Mazoyer, Johan, Metchev, Stan, Rameau, Julien, Ren, Bin, Rice, Malena, Song, Inseok, Stahl, Kevin, Wang, Jason, Wolff, Schuyler, Zuckerman, Ben, Ammons, S. Mark, Bailey, Vanessa P., Barman, Travis, Chilcote, Jeffrey, Doyon, Rene, Gerard, Benjamin L., Goodsell, Stephen J., Greenbaum, Alexandra Z., Hibon, Pascale, Hinkley, Sasha, Ingraham, Patrick, Konopacky, Quinn, Maire, Jérôme, Marchis, Franck, Marley, Mark S., Marois, Christian, Nielsen, Eric L., Oppenheimer, Rebecca, Palmer, David, Poyneer, Lisa, Pueyo, Laurent, Rajan, Abhijith, Rantakyrö, Fredrik T., Ruffio, Jean-Baptiste, Savransky, Dmitry, Schneider, Adam C., Sivaramakrishnan, Anand, Soummer, Rémi, Thomas, Sandrine, & Ward-Duong, Kimberly 2020, The Astronomical Journal. Debris Disk Results from the Gemini Planet Imager Exoplanet Survey's Polarimetric Imaging Campaign
Moran, Sarah E., Hörst, Sarah M., Vuitton, Véronique, He, Chao, Lewis, Nikole K., Flandinet, Laurène, Moses, Julianne I., North, Nicole, Orthous-Daunay, François-Régis, Sebree, Joshua, Wolters, Cédric, Kempton, Eliza M. -R., Marley, Mark S., Morley, Caroline V., & Valenti, Jeff A. 2020, The Planetary Science Journal. Chemistry of Temperate Super-Earth and Mini-Neptune Atmospheric Hazes from Laboratory Experiments
Stark, Christopher C., Dressing, Courtney, Dulz, Shannon, Lopez, Eric, Marley, Mark S., Plavchan, Peter, & Sahlmann, Johannes 2020, The Astronomical Journal. Toward Complete Characterization: Prospects for Directly Imaging Transiting Exoplanets
Duchêne, Gaspard, Rice, Malena, Hom, Justin, Zalesky, Joseph, Esposito, Thomas M., Millar-Blanchaer, Maxwell A., Ren, Bin, Kalas, Paul, Fitzgerald, Michael P., Arriaga, Pauline, Bruzzone, Sebastian, Bulger, Joanna, Chen, Christine H., Chiang, Eugene, Cotten, Tara, Czekala, Ian, De Rosa, Robert J., Dong, Ruobing, Draper, Zachary H., Follette, Katherine B., Graham, James R., Hung, Li-Wei, Lopez, Ronald, Macintosh, Bruce, Matthews, Brenda C., Mazoyer, Johan, Metchev, Stan, Patience, Jennifer, Perrin, Marshall D., Rameau, Julien, Song, Inseok, Stahl, Kevin, Wang, Jason, Wolff, Schuyler, Zuckerman, Ben, Ammons, S. Mark, Bailey, Vanessa P., Barman, Travis, Chilcote, Jeffrey, Doyon, Rene, Gerard, Benjamin L., Goodsell, Stephen J., Greenbaum, Alexandra Z., Hibon, Pascale, Ingraham, Patrick, Konopacky, Quinn, Maire, Jérôme, Marchis, Franck, Marley, Mark S., Marois, Christian, Nielsen, Eric L., Oppenheimer, Rebecca, Palmer, David, Poyneer, Lisa, Pueyo, Laurent, Rajan, Abhijith, Rantakyrö, Fredrik T., Ruffio, Jean-Baptiste, Savransky, Dmitry, Schneider, Adam C., Sivaramakrishnan, Anand, Soummer, Rémi, Thomas, Sandrine, & Ward-Duong, Kimberley 2020, The Astronomical Journal. The Gemini Planet Imager View of the HD 32297 Debris Disk
Nguyen, Meiji M., De Rosa, Robert J., Wang, Jason J., Esposito, Thomas M., Kalas, Paul, Graham, James R., Macintosh, Bruce, Bailey, Vanessa P., Barman, Travis, Bulger, Joanna, Chilcote, Jeffrey, Cotten, Tara, Doyon, Rene, Duchêne, Gaspard, Fitzgerald, Michael P., Follette, Katherine B., Gerard, Benjamin L., Goodsell, Stephen J., Greenbaum, Alexandra Z., Hibon, Pascale, Hom, Justin, Hung, Li-Wei, Ingraham, Patrick, Konopacky, Quinn, Larkin, James E., Maire, Jérôme, Marchis, Franck, Marley, Mark S., Marois, Christian, Metchev, Stanimir, Millar-Blanchaer, Maxwell A., Nielsen, Eric L., Oppenheimer, Rebecca, Palmer, David, Patience, Jennifer, Perrin, Marshall, Poyneer, Lisa, Pueyo, Laurent, Rajan, Abhijith, Rameau, Julien, Rantakyrö, Fredrik T., Ren, Bin, Ruffio, Jean-Baptiste, Savransky, Dmitry, Schneider, Adam C., Sivaramakrishnan, Anand, Song, Inseok, Soummer, Remi, Tallis, Melisa, Thomas, Sandrine, Wallace, J. Kent, Ward-Duong, Kimberly, Wiktorowicz, Sloane, & Wolff, Schuyler 2020, The Astronomical Journal. HD 165054: An Astrometric Calibration Field for High-contrast Imagers in Baade's Window
Millar-Blanchaer, Maxwell A., Girard, Julien H., Karalidi, Theodora, Marley, Mark S., van Holstein, Rob G., Sengupta, Sujan, Mawet, Dimitri, Kataria, Tiffany, Snik, Frans, de Boer, Jos, Jensen-Clem, Rebecca, Vigan, Arthur, & Hinkley, Sasha 2020, The Astrophysical Journal. Detection of Polarization due to Cloud Bands in the Nearby Luhman 16 Brown Dwarf Binary
Johnsen, Timothy K., Marley, Mark S., & Gulick, Virginia C. 2020, Publications of the Astronomical Society of the Pacific. A Multilayer Perceptron for Obtaining Quick Parameter Estimations of Cool Exoplanets from Geometric Albedo Spectra
He, Chao, Hörst, Sarah M., Lewis, Nikole K., Yu, Xinting, Moses, Julianne I., McGuiggan, Patricia, Marley, Mark S., Kempton, Eliza M. -R., Moran, Sarah E., Morley, Caroline V., & Vuitton, Véronique 2020, Nature Astronomy. Sulfur-driven haze formation in warm CO<SUB>2</SUB>-rich exoplanet atmospheres
Zhang, Zhoujian, Liu, Michael C., Hermes, J. J., Magnier, Eugene A., Marley, Mark S., Tremblay, Pier-Emmanuel, Tucker, Michael A., Do, Aaron, Payne, Anna V., & Shappee, Benjamin J. 2020, The Astrophysical Journal. COol Companions ON Ultrawide orbiTS (COCONUTS). I. A High-gravity T4 Benchmark around an Old White Dwarf and a Re-examination of the Surface-gravity Dependence of the L/T Transition
Lew, Ben W. P., Apai, Dániel, Zhou, Yifan, Radigan, Jacqueline, Marley, Mark, Schneider, Glenn, Cowan, Nicolas B., Miles-Páez, Paulo A., Manjavacas, Elena, Karalidi, Theodora, Bedin, L. R., Lowrance, Patrick J., & Burgasser, Adam J. 2020, The Astronomical Journal. Cloud Atlas: Weak Color Modulations Due to Rotation in the Planetary-mass Companion GU Psc b and 11 Other Brown Dwarfs
Kitzmann, Daniel, Heng, Kevin, Oreshenko, Maria, Grimm, Simon L., Apai, Dániel, Bowler, Brendan P., Burgasser, Adam J., & Marley, Mark S. 2020, The Astrophysical Journal. Helios-r2: A New Bayesian, Open-source Retrieval Model for Brown Dwarfs and Exoplanet Atmospheres
Nielsen, Eric L., De Rosa, Robert J., Wang, Jason J., Sahlmann, Johannes, Kalas, Paul, Duchêne, Gaspard, Rameau, Julien, Marley, Mark S., Saumon, Didier, Macintosh, Bruce, Millar-Blanchaer, Maxwell A., Nguyen, Meiji M., Ammons, S. Mark, Bailey, Vanessa P., Barman, Travis, Bulger, Joanna, Chilcote, Jeffrey, Cotten, Tara, Doyon, Rene, Esposito, Thomas M., Fitzgerald, Michael P., Follette, Katherine B., Gerard, Benjamin L., Goodsell, Stephen J., Graham, James R., Greenbaum, Alexandra Z., Hibon, Pascale, Hung, Li-Wei, Ingraham, Patrick, Konopacky, Quinn, Larkin, James E., Maire, Jérôme, Marchis, Franck, Marois, Christian, Metchev, Stanimir, Oppenheimer, Rebecca, Palmer, David, Patience, Jennifer, Perrin, Marshall, Poyneer, Lisa, Pueyo, Laurent, Rajan, Abhijith, Rantakyrö, Fredrik T., Ruffio, Jean-Baptiste, Savransky, Dmitry, Schneider, Adam C., Sivaramakrishnan, Anand, Song, Inseok, Soummer, Remi, Thomas, Sandrine, Wallace, J. Kent, Ward-Duong, Kimberly, Wiktorowicz, Sloane, & Wolff, Schuyler 2020, The Astronomical Journal. The Gemini Planet Imager Exoplanet Survey: Dynamical Mass of the Exoplanet β Pictoris b from Combined Direct Imaging and Astrometry
Smith, Adam J. R. W., Feng, Y. Katherina, Fortney, Jonathan J., Robinson, Tyler D., Marley, Mark S., Lupu, Roxana E., & Lewis, Nikole K. 2020, The Astronomical Journal. Detecting and Characterizing Water Vapor in the Atmospheres of Earth Analogs through Observation of the 0.94 μm Feature in Reflected Light
De Rosa, Robert J., Nguyen, Meiji M., Chilcote, Jeffrey, Macintosh, Bruce, Perrin, Marshall D., Konopacky, Quinn, Wang, Jason J., Duchêne, Gaspard, Nielsen, Eric L., Rameau, Julien, Ammons, S. Mark, Bailey, Vanessa P., Barman, Travis, Bulger, Joanna, Cotten, Tara, Doyon, Rene, Esposito, Thomas M., Fitzgerald, Michael P., Follette, Katherine B., Gerard, Benjamin L., Goodsell, Stephen J., Graham, James R., Greenbaum, Alexandra Z., Hibon, Pascale, Hung, Li-Wei, Ingraham, Patrick, Kalas, Paul, Larkin, James E., Maire, Jérôme, Marchis, Franck, Marley, Mark S., Marois, Christian, Metchev, Stanimir, Millar-Blanchaer, Maxwell A., Oppenheimer, Rebecca, Palmer, David, Patience, Jennifer, Poyneer, Lisa, Pueyo, Laurent, Rajan, Abhijith, Rantakyrö, Fredrik T., Ruffio, Jean-Baptiste, Savransky, Dmitry, Schneider, Adam C., Sivaramakrishnan, Anand, Song, Inseok, Soummer, Remi, Thomas, Sandrine, Wallace, J. Kent, Ward-Duong, Kimberly, Wiktorowicz, Sloane, & Wolff, Schuyler 2020, Journal of Astronomical Telescopes, Instruments, and Systems. Revised astrometric calibration of the Gemini Planet Imager
Hom, Justin, Patience, Jennifer, Esposito, Thomas M., Duchêne, Gaspard, Worthen, Kadin, Kalas, Paul, Jang-Condell, Hannah, Saboi, Kezman, Arriaga, Pauline, Mazoyer, Johan, Wolff, Schuyler, Millar-Blanchaer, Maxwell A., Fitzgerald, Michael P., Perrin, Marshall D., Chen, Christine H., Macintosh, Bruce, Matthews, Brenda C., Wang, Jason J., Graham, James R., Marchis, Franck, Ammons, S. Mark, Bailey, Vanessa P., Barman, Travis, Bulger, Joanna, Chilcote, Jeffrey K., Cotten, Tara, De Rosa, Robert J., Doyon, René, Follette, Katherine B., Goodsell, Steven, Greenbaum, Alexandra Z., Hibon, Pascale, Ingraham, Patrick, Konopacky, Quinn, Larkin, James E., Maire, Jerome, Marley, Mark S., Marois, Christian, Matthews, Elisabeth, Metchev, Stanimir, Nielsen, Eric L., Oppenheimer, Rebecca, Palmer, David, Poyneer, Lisa A., Pueyo, Laurent, Rajan, Abhijith, Rameau, Julien, Rantakyrö, Fredrik T., Ren, Bin, Savransky, Dmitry, Schneider, Adam, Sivaramakrishnan, Anand, Song, Inseok, Soummer, Rémi, Tallis, Melisa, Thomas, Sandrine, Wallace, J. Kent, Ward-Duong, Kimberly, Wiktorowicz, Sloane J., & Zuckerman, Ben 2020, The Astronomical Journal. First Resolved Scattered-light Images of Four Debris Disks in Scorpius-Centaurus with the Gemini Planet Imager
Sotzen, Kristin S., Stevenson, Kevin B., Sing, David K., Kilpatrick, Brian M., Wakeford, Hannah R., Filippazzo, Joseph C., Lewis, Nikole K., Hörst, Sarah M., López-Morales, Mercedes, Henry, Gregory W., Buchhave, Lars A., Ehrenreich, David, Fraine, Jonathan D., García Muñoz, Antonio, Jayaraman, Rahul, Lavvas, Panayotis, Lecavelier des Etangs, Alain, Marley, Mark S., Nikolov, Nikolay, Rathcke, Alexander D., & Sanz-Forcada, Jorge 2020, The Astronomical Journal. Transmission Spectroscopy of WASP-79b from 0.6 to 5.0 μm
De Rosa, Robert J., Nielsen, Eric L., Wang, Jason J., Ammons, S. Mark, Duchêne, Gaspard, Macintosh, Bruce, Rameau, Julien, Bailey, Vanessa P., Barman, Travis, Bulger, Joanna, Chilcote, Jeffrey, Cotten, Tara, Doyon, Rene, Esposito, Thomas M., Fitzgerald, Michael P., Follette, Katherine B., Gerard, Benjamin L., Goodsell, Stephen J., Graham, James R., Greenbaum, Alexandra Z., Hibon, Pascale, Hom, Justin, Hung, Li-Wei, Ingraham, Patrick, Kalas, Paul, Konopacky, Quinn, Larkin, James E., Maire, Jérôme, Marchis, Franck, Marley, Mark S., Marois, Christian, Metchev, Stanimir, Millar-Blanchaer, Maxwell A., Oppenheimer, Rebecca, Palmer, David, Patience, Jennifer, Perrin, Marshall, Poyneer, Lisa, Pueyo, Laurent, Rajan, Abhijith, Rantakyrö, Fredrik T., Ren, Bin, Ruffio, Jean-Baptiste, Savransky, Dmitry, Schneider, Adam C., Sivaramakrishnan, Anand, Song, Inseok, Soummer, Remi, Tallis, Melisa, Thomas, Sandrine, Wallace, J. Kent, Ward-Duong, Kimberly, Wiktorowicz, Sloane, & Wolff, Schuyler 2020, The Astronomical Journal. An Updated Visual Orbit of the Directly Imaged Exoplanet 51 Eridani b and Prospects for a Dynamical Mass Measurement with Gaia
De Rosa, Robert J., Nielsen, Eric L., Rameau, Julien, Duchêne, Gaspard, Greenbaum, Alexandra Z., Wang, Jason J., Ammons, S. Mark, Bailey, Vanessa P., Barman, Travis, Bulger, Joanna, Chilcote, Jeffrey, Cotten, Tara, Doyon, Rene, Esposito, Thomas M., Fitzgerald, Michael P., Follette, Katherine B., Gerard, Benjamin L., Goodsell, Stephen J., Graham, James R., Hibon, Pascale, Hom, Justin, Hung, Li-Wei, Ingraham, Patrick, Kalas, Paul, Konopacky, Quinn, Larkin, James E., Macintosh, Bruce, Maire, Jérôme, Marchis, Franck, Marley, Mark S., Marois, Christian, Metchev, Stanimir, Millar-Blanchaer, Maxwell A., Oppenheimer, Rebecca, Palmer, David, Patience, Jennifer, Perrin, Marshall, Poyneer, Lisa, Pueyo, Laurent, Rajan, Abhijith, Rantakyrö, Fredrik T., Ren, Bin, Ruffio, Jean-Baptiste, Savransky, Dmitry, Schneider, Adam C., Sivaramakrishnan, Anand, Song, Inseok, Soummer, Remi, Tallis, Melisa, Thomas, Sandrine, Wallace, J. Kent, Ward-Duong, Kimberly, Wiktorowicz, Sloane, & Wolff, Schuyler 2019, The Astronomical Journal. Detection of a Low-mass Stellar Companion to the Accelerating A2IV Star HR 1645
De Rosa, Robert J., Esposito, Thomas M., Hirsch, Lea A., Nielsen, Eric L., Marley, Mark S., Kalas, Paul, Wang, Jason J., & Macintosh, Bruce 2019, The Astronomical Journal. The Possible Astrometric Signature of a Planetary-mass Companion to the Nearby Young Star TW Piscis Austrini (Fomalhaut B): Constraints from Astrometry, Radial Velocities, and Direct Imaging
Madurowicz, Alexander, Macintosh, Bruce, Chilcote, Jeffrey, Perrin, Marshall, Poyneer, Lisa, Pueyo, Laurent, Ruffio, Jean-Baptiste, Bailey, Vanessa P., Barman, Travis, Bulger, Joanna, Cotten, Tara, De Rosa, Robert J., Doyon, Rene, Duchêne, Gaspard, Esposito, Thomas M., Fitzgerald, Michael P., Follette, Katherine B., Gerard, Benjamin L., Goodsell, Stephen J., Graham, James R., Greenbaum, Alexandra Z., Hibon, Pascale, Hung, Li-Wei, Ingraham, Patrick, Kalas, Paul, Konopacky, Quinn, Maire, Jérôme, Marchis, Franck, Marley, Mark S., Marois, Christian, Metchev, Stanimir, Millar-Blanchaer, Maxwell A., Nielsen, Eric L., Oppenheimer, Rebecca, Palmer, David, Patience, Jennifer, Rajan, Abhijith, Rameau, Julien, Rantakyrö, Fredrik T., Savransky, Dmitry, Sivaramakrishnan, Anand, Song, Inseok, Soummer, Remi, Tallis, Melissa, Thomas, Sandrine, Wang, Jason J., Ward-Duong, Kimberly, & Wolff, Schuyler 2019, Journal of Astronomical Telescopes, Instruments, and Systems. Asymmetries in adaptive optics point spread functions
Miles-Páez, Paulo A., Metchev, Stanimir, Apai, Dániel, Zhou, Yifan, Manjavacas, Elena, Karalidi, Theodora, Lew, Ben W. P., Burgasser, Adam J., Bedin, Luigi R., Cowan, Nicolas, Lowrance, Patrick J., Marley, Mark S., Radigan, Jacqueline, & Schneider, Glenn 2019, The Astrophysical Journal. Cloud Atlas: Variability in and out of the Water Band in the Planetary-mass HD 203030B Points to Cloud Sedimentation in Low-gravity L Dwarfs
Beatty, Thomas G., Marley, Mark S., Gaudi, B. Scott, Colón, Knicole D., Fortney, Jonathan J., & Showman, Adam P. 2019, The Astronomical Journal. Spitzer Phase Curves of KELT-1b and the Signatures of Nightside Clouds in Thermal Phase Observations
Mikal-Evans, Thomas, Sing, David K., Goyal, Jayesh M., Drummond, Benjamin, Carter, Aarynn L., Henry, Gregory W., Wakeford, Hannah R., Lewis, Nikole K., Marley, Mark S., Tremblin, Pascal, Nikolov, Nikolay, Kataria, Tiffany, Deming, Drake, & Ballester, Gilda E. 2019, Monthly Notices of the Royal Astronomical Society. An emission spectrum for WASP-121b measured across the 0.8-1.1 μm wavelength range using the Hubble Space Telescope
Morley, Caroline V., Skemer, Andrew J., Miles, Brittany E., Line, Michael R., Lopez, Eric D., Brogi, Matteo, Freedman, Richard S., & Marley, Mark S. 2019, The Astrophysical Journal. Measuring the D/H Ratios of Exoplanets and Brown Dwarfs
Leggett, S. K., Dupuy, Trent J., Morley, Caroline V., Marley, Mark S., Best, William M. J., Liu, Michael C., Apai, D., Casewell, S. L., Geballe, T. R., Gizis, John E., Pineda, J. Sebastian, Rieke, Marcia, & Wright, G. S. 2019, The Astrophysical Journal. 3.8 μm Imaging of 400-600 K Brown Dwarfs and Orbital Constraints for WISEP J045853.90+643452.6AB
Sing, David K., Lavvas, Panayotis, Ballester, Gilda E., Lecavelier des Etangs, Alain, Marley, Mark S., Nikolov, Nikolay, Ben-Jaffel, Lotfi, Bourrier, Vincent, Buchhave, Lars A., Deming, Drake L., Ehrenreich, David, Mikal-Evans, Thomas, Kataria, Tiffany, Lewis, Nikole K., López-Morales, Mercedes, García Muñoz, Antonio, Henry, Gregory W., Sanz-Forcada, Jorge, Spake, Jessica J., Wakeford, Hannah R., & PanCET Collaboration 2019, The Astronomical Journal. The Hubble Space Telescope PanCET Program: Exospheric Mg II and Fe II in the Near-ultraviolet Transmission Spectrum of WASP-121b Using Jitter Decorrelation
Mayorga, L. C., Batalha, Natasha E., Lewis, Nikole K., & Marley, Mark S. 2019, The Astronomical Journal. Reflected Light Phase Curves in the TESS Era
Zhou, Yifan, Apai, Dániel, Lew, Ben W. P., Schneider, Glenn, Manjavacas, Elena, Bedin, Luigi R., Cowan, Nicolas B., Marley, Mark S., Radigan, Jacqueline, Karalidi, Theodora, Lowrance, Patrick J., Miles-Páez, Paulo A., Metchev, Stanimir, & Burgasser, Adam J. 2019, The Astronomical Journal. Erratum: "Cloud Atlas: High-contrast Time-resolved Observations of Planetary-mass Companions" (<A href="https://doi.org/10.3847/1538-3881/ab037f">2019, AJ, 157, 128</A>)
Nielsen, Eric L., De Rosa, Robert J., Macintosh, Bruce, Wang, Jason J., Ruffio, Jean-Baptiste, Chiang, Eugene, Marley, Mark S., Saumon, Didier, Savransky, Dmitry, Ammons, S. Mark, Bailey, Vanessa P., Barman, Travis, Blain, Célia, Bulger, Joanna, Burrows, Adam, Chilcote, Jeffrey, Cotten, Tara, Czekala, Ian, Doyon, Rene, Duchêne, Gaspard, Esposito, Thomas M., Fabrycky, Daniel, Fitzgerald, Michael P., Follette, Katherine B., Fortney, Jonathan J., Gerard, Benjamin L., Goodsell, Stephen J., Graham, James R., Greenbaum, Alexandra Z., Hibon, Pascale, Hinkley, Sasha, Hirsch, Lea A., Hom, Justin, Hung, Li-Wei, Dawson, Rebekah Ilene, Ingraham, Patrick, Kalas, Paul, Konopacky, Quinn, Larkin, James E., Lee, Eve J., Lin, Jonathan W., Maire, Jérôme, Marchis, Franck, Marois, Christian, Metchev, Stanimir, Millar-Blanchaer, Maxwell A., Morzinski, Katie M., Oppenheimer, Rebecca, Palmer, David, Patience, Jennifer, Perrin, Marshall, Poyneer, Lisa, Pueyo, Laurent, Rafikov, Roman R., Rajan, Abhijith, Rameau, Julien, Rantakyrö, Fredrik T., Ren, Bin, Schneider, Adam C., Sivaramakrishnan, Anand, Song, Inseok, Soummer, Remi, Tallis, Melisa, Thomas, Sandrine, Ward-Duong, Kimberly, & Wolff, Schuyler 2019, The Astronomical Journal. The Gemini Planet Imager Exoplanet Survey: Giant Planet and Brown Dwarf Demographics from 10 to 100 au
Batalha, Natasha E., Marley, Mark S., Lewis, Nikole K., & Fortney, Jonathan J. 2019, The Astrophysical Journal. Exoplanet Reflected-light Spectroscopy with PICASO
Greenbaum, Alexandra Z., Cheetham, Anthony, Sivaramakrishnan, Anand, Rantakyrö, Fredrik T., Duchêne, Gaspard, Tuthill, Peter, De Rosa, Robert J., Oppenheimer, Rebecca, Macintosh, Bruce, Ammons, S. Mark, Bailey, Vanessa P., Barman, Travis, Bulger, Joanna, Cardwell, Andrew, Chilcote, Jeffrey, Cotten, Tara, Doyon, Rene, Fitzgerald, Michael P., Follette, Katherine B., Gerard, Benjamin L., Goodsell, Stephen J., Graham, James R., Hibon, Pascale, Hung, Li-Wei, Ingraham, Patrick, Kalas, Paul, Konopacky, Quinn, Larkin, James E., Maire, Jérôme, Marchis, Franck, Marley, Mark S., Marois, Christian, Metchev, Stanimir, Millar-Blanchaer, Maxwell A., Morzinski, Katie M., Nielsen, Eric L., Palmer, David, Patience, Jennifer, Perrin, Marshall, Poyneer, Lisa, Pueyo, Laurent, Rajan, Abhijith, Rameau, Julien, Sadakuni, Naru, Savransky, Dmitry, Schneider, Adam C., Song, Inseok, Soummer, Remi, Thomas, Sandrine, Wallace, J. Kent, Wang, Jason J., Ward-Duong, Kimberly, Wiktorowicz, Sloane, & Wolff, Schuyler 2019, The Astronomical Journal. Performance of the Gemini Planet Imager Non-redundant Mask and Spectroscopy of Two Close-separation Binaries: HR 2690 and HD 142527
Manjavacas, Elena, Apai, Dániel, Lew, Ben W. P., Zhou, Yifan, Schneider, Glenn, Burgasser, Adam J., Karalidi, Theodora, Miles-Páez, Paulo A., Lowrance, Patrick J., Cowan, Nicolas, Bedin, Luigi R., Marley, Mark S., Metchev, Stan, & Radigan, Jacqueline 2019, The Astrophysical Journal. Cloud Atlas: Rotational Spectral Modulations and Potential Sulfide Clouds in the Planetary-mass, Late T-type Companion Ross 458C
Zhou, Yifan, Apai, Dániel, Lew, Ben W. P., Schneider, Glenn, Manjavacas, Elena, Bedin, Luigi R., Cowan, Nicolas B., Marley, Mark S., Radigan, Jacqueline, Karalidi, Theodora, Lowrance, Patrick J., Miles-Páez, Paulo A., Metchev, Stanimir, & Burgasser, Adam J. 2019, The Astronomical Journal. Cloud Atlas: High-contrast Time-resolved Observations of Planetary-mass Companions
Manjavacas, Elena, Apai, Dániel, Zhou, Yifan, Lew, Ben W. P., Schneider, Glenn, Metchev, Stan, Miles-Páez, Paulo A., Radigan, Jacqueline, Marley, Mark S., Cowan, Nicolas, Karalidi, Theodora, Burgasser, Adam J., Bedin, Luigi R., Lowrance, Patrick J., & Kauffmann, Parker 2019, The Astronomical Journal. Cloud Atlas: Hubble Space Telescope Near-infrared Spectral Library of Brown Dwarfs, Planetary-mass Companions, and Hot Jupiters
Mankovich, Christopher, Marley, Mark S., Fortney, Jonathan J., & Movshovitz, Naor 2019, The Astrophysical Journal. Cassini Ring Seismology as a Probe of Saturn's Interior. I. Rigid Rotation
Last updated on January 3, 2022