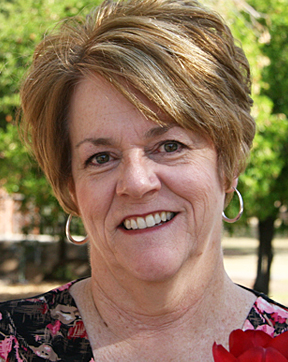 Congratulations to Kathi Baker, recipient of the 2011 Outstanding Staff Award! Kathi is an Administrative Associate with Alfred McEwen's HiRISE group. She supports over 40 personnel in the McEwen group (travel, purchasing, equipment management, proposals, budgets). Kathi also supports other faculty in the Sonett building, assisting with classroom instruction, travel, proposals, and budgets. She is the back-up for Linda Hickox and alternate building manager for Sonett Building. In addition to her work in the Sonett bulding, Kathi works part-time in the LPL Business Office (reconciling accounts, etc.).
Kathi's colleagues describe her as cheerful, efficient, and professional. She goes above and beyond what is expected and goes out of her way to be helpful to faculty, staff, students, and visitors.
Kathi was recognized at the LPL Awards and Reception ceremony held on April 22. Congratulations, Kathi, on this much deserved honor!
---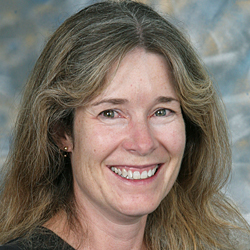 Pam Streett, PTYS/LPL Academic Advisor, was awarded honorable mention for the Outstanding Staff Award. During her nearly 22 years at LPL, Pam has held a a number of positions, including Secretary and Administrative Assistant. Pam was also recognitzed at the Awards and Reception ceremony. Kudos to Pam!