Congratulat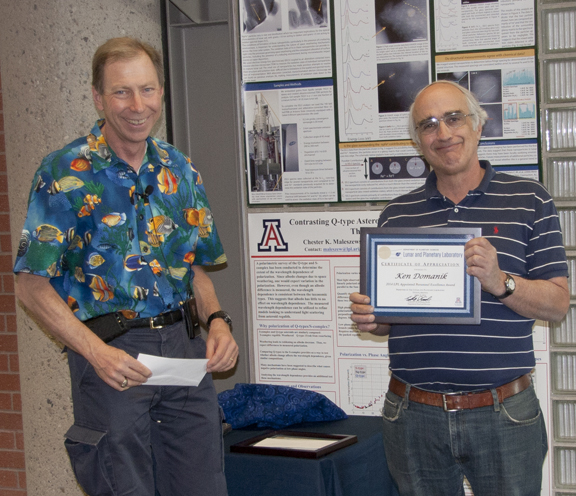 ions to Ken Domanik, recipient of this year's LPL Appointed Personnel Staff Excellence Award, and to Bertha Orosco, recipient of the 2014 Classified Staff Excellence Award!
Ken is Manager of the Electron Microprobe Lab; he has been with LPL since 1999, and previously won the AP Excellence award in 2002. Ken earned the award again this year because, as noted in the nomination, he "will do what it takes to make sure that the instruments are providing quality data" — the concept of "close-of-business" does not apply; Ken is often working late and early, including weekends. He has implemented cost-saving and fund-generating measures and troubleshoots and corrects instrument problems, saving service calls and downtime. Thanks to Ken's work and care, even the older 25-year-old instrument continues to provide investigators from around campus with high-quality data.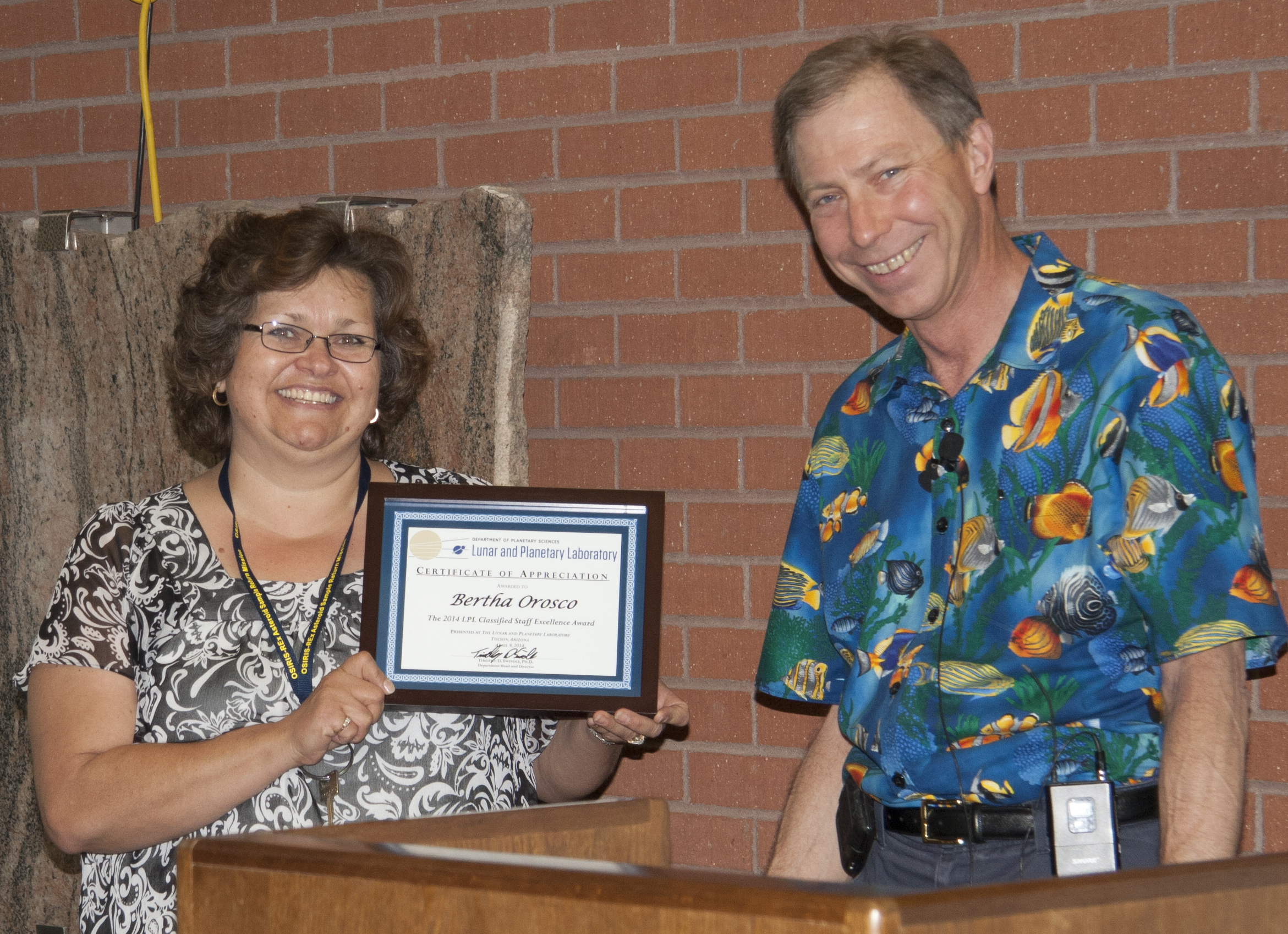 Bert is Administrative Associate for the LPL Academic Office, having been promoted this year from Administrative Assistant. Bert does it all and does it with a smile, going above and beyond (and rarely stopping to take a lunch break). She continues to build upon her own skills to improve processes and procedures that save the department time and money, keep us organized and on track, and get us reimbursed and fed. Some examples of this year's accomplishments:
doubled-up on duties to provide admin support for Tim in the absenceof his executive assistant;
learned to use and apply Drupal and FileMakerPro in order to maintain the web site;
trained on use of Panopto video capture and documented process;
became HOV certified to provide more service and flexibility for department;
volunteered to serve as Secretary for College of Science Staff Advisory Committee (CoSSAC);
supported a variety of special events that required research into policy and precedent, including logistics for the APR and for the upcoming Hawaii fieldtrip.
Great job, Bert and Ken!