Welcome to the LPL Newsletter!
Are we there yet?
At last, we can stop asking that, when it comes to OSIRIS-REx. After nearly a decade of planning and proposing, several years of building instruments, and more than two years of flight, the spacecraft finally arrived at its target asteroid, Bennu, on December 3. In some ways, though, the work is just beginning, with the team mapping and characterizing the asteroid as quickly and as thoroughly as possible in preparation for collecting a sample.
In a way, we can also stop asking the question about Parker Solar Probe. After even more years of planning, but only a few months in flight, it made its first perihelion passage in November. But it's not quite there yet, because over the next six years, it will get closer to the Sun each time it goes by.
But OSIRIS-REx and Parker Solar Probe aren't the only things happening at LPL. We've got graduate students, faculty and staff coming and going, and, as always, lots of fascinating science being done. So enjoy our semi-annual newsletter, which focuses more on the events within LPL, and we hope you enjoy getting our monthly electronic version, which features a couple of recent news items about LPL each month.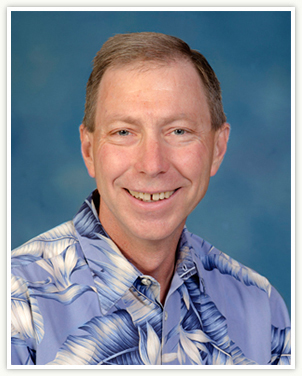 Timothy D. Swindle, Ph.D.
Department Head and Laboratory Director