There are 25 undergraduate students pursuing their minor program of study in Planetary Sciences. These students have varied major home departments, including Astronomy, Engineering, Chemistry, and Geosciences. We're proud to profile two of our Planetary Sciences undergraduate minor students in this semester's newsletter.
---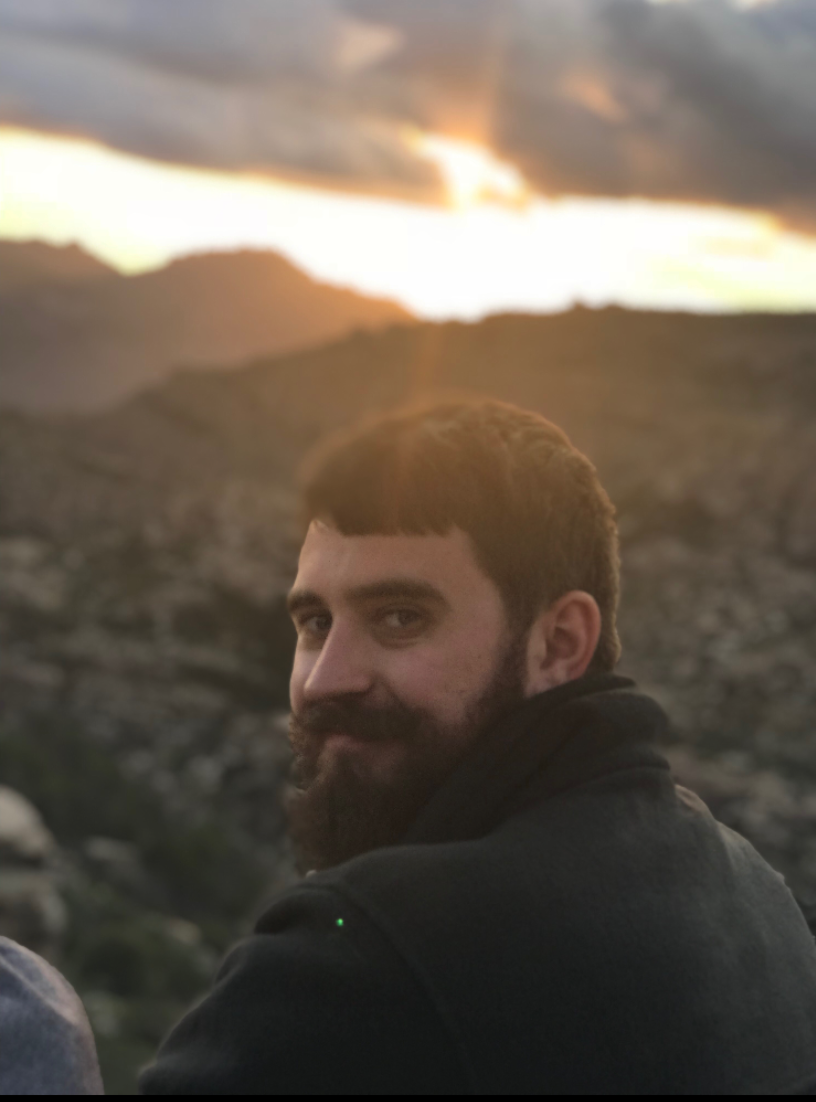 Kerst Kingsbury
Senior
Major: Mining Engineering (focus in Mineral Processing)
Other minors: Astronomy
Why did you choose Planetary Sciences as a minor?
To learn more about the universe we live in and to develop skills toward a career in the Space Resources industry.
What has been your favorite Planetary Sciences class and why? 
I would say all of the classes I have taken with the department have been phenomenal, but my favorite so far has been Geology and Geophysics of the Solar System (PTYS 411) with Dr. Christopher Hamilton. Geology has found a special place in my heart through college, and this class really gave me an opportunity to dive into the nitty-gritty elements of the subject. I learned a ton of fascinating factoids from Dr. Hamilton, whose experience is far-reaching. One of my favorite portions of this class was the research component. We chose a planetary geology subject to focus on through the semester. With that focus, we chose an initial academic paper to read and then chose the next week's paper from that paper's sources section. This lead to developing a "research tree" throughout the semester as we saw how the field changed over time. Our final paper for the class was an analysis and synthesis of all the papers in the research tree. I thought that this assignment was very rewarding and actually kind of fun. I chose to learn more about the potential in-situ resources of the lunar surface, such as water ice (in permanently-shadowed polar craters), free metallic iron, and elemental sulfur.
What are your future goals?
I would like to build a career within the contemporary mining industry. Through this career I would like to address internal problems with environmental and social responsibility. I believe I can do this by developing more community-company dialogue and growing companies' social license to operate, especially in Latin America and sub-Saharan Africa. Eventually, I would like to work in the fledgling Space Resources industry and to help work on the problem of processing resources from near-earth asteroids and the lunar surface. I believe that this work would hopefully help to establish a permanent, sustained human presence on the Moon. I also believe that this human presence must be incorporated from a diverse background, and I would like to use the skills I develop working with local communities across Latin America and sub-Saharan Africa to help those people have an equitable presence in that endeavor.
Are you working on any current research projects?
I am working on a current research project, but it is not being overseen by a PTYS faculty member. I am trying to find a solution to the problem of processing in-situ resources in reduced gravity environments, such as the lunar surface. Resources that could be extracted from the lunar surface (namely from the southern lunar pole) include water ice, free metallic iron, and elemental sulfur. Contemporary terrestrial mineral processing techniques would not work in this environment, and so alternative systems must be developed. This summer I presented a poster on this subject at the Lunar Development Conference and at the Lunar and Planetary Laboratory Conference (LPLC). I collaborated with faculty members of the Mining and Geological Engineering Department, including Dr. Victor Tenorio, Dr. Isabel Barton, and Dr. Jinhong Zhang. If you are interested in speaking with me further on this subject or viewing my poster, please feel free to reach out.
Tell us about yourself.
Growing up in Oregon I began hiking at a young age. It is one of my favorite hobbies, and has been a great way for me to explore and better understand Southern Arizona. I am probably in the small minority of engineers that enjoy creative writing. I would say it is one of my only artistic outlets, and has helped me to process much of the turbulence that 2020 has brought. I am a student minister at the St. Thomas More Catholic Newman Center here on campus. I have found both an enriching community and lifelong friends there. Some of the activities that I have done through the Newman Center which I am most passionate about are social in nature. I have volunteered with Habitat for Humanity; traveled to Nogales, Sonora, to serve food to migrants through the Kino Border Initiative; and went on an alternative Spring Break trip to assist and learn at the St. Michael K-12 school on the Navajo Nation Reservation.
I would like to thank the entire LPL for all the opportunities and lessons you have shared with me while I have been at the UofA. I came to Tucson from a rural community of 3000 people. I have learned so much here about things like Planetary Science and Geology, but I have also learned important things about myself and the impact I can have on the folks I meet along my journey through life. This community helped me to learn that the science we study has a purpose beyond simply unraveling it. We can use what we learn to help others appreciate the world around them, and maybe that can be a start to helping people appreciate the differences in one another.