Polit Wins Goddard Engineering Achievement Award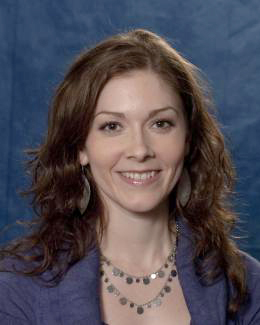 Anjani Polit was awarded a Robert H. Goddard Exceptional Achievement Award for Engineering by NASA's Goddard Space Flight Center. Anjani is a project manager for the Earth Dynamics Observatory and the Mission Implementation Senior Systems Engineer for OSIRIS-REx. In this role, she is responsible for the Science Planning and Implementation process, balancing the competing constraints from the different Science Team elements at the University of Arizona, the Lockheed Martin Spacecraft team, and the Goddard-led Flight Dynamics team. She also served as the Vice-Chair of the Site Selection Board.
Anjani has participated in proposal and operations development for a number of missions, including current roles as Science Operations Manager for the proposed Io Volcano Observer and Deputy Project Manager for the proposed RUSHeS instrument. Before joining OSIRIS-REx in October 2016, Anjani was a Targeting Specialist for the HiRISE camera on the Mars Reconnaissance Orbiter and the Uplink Operations Lead for HiRISE. During this time, Anjani planned and commanded over 10,000 images of Mars. Anjani holds a B.A. in Geology from Pomona College and an M.S. in Geological Engineering from the University of Nevada, Reno.