UA Student to Present Mars Finding at Nation's Capitol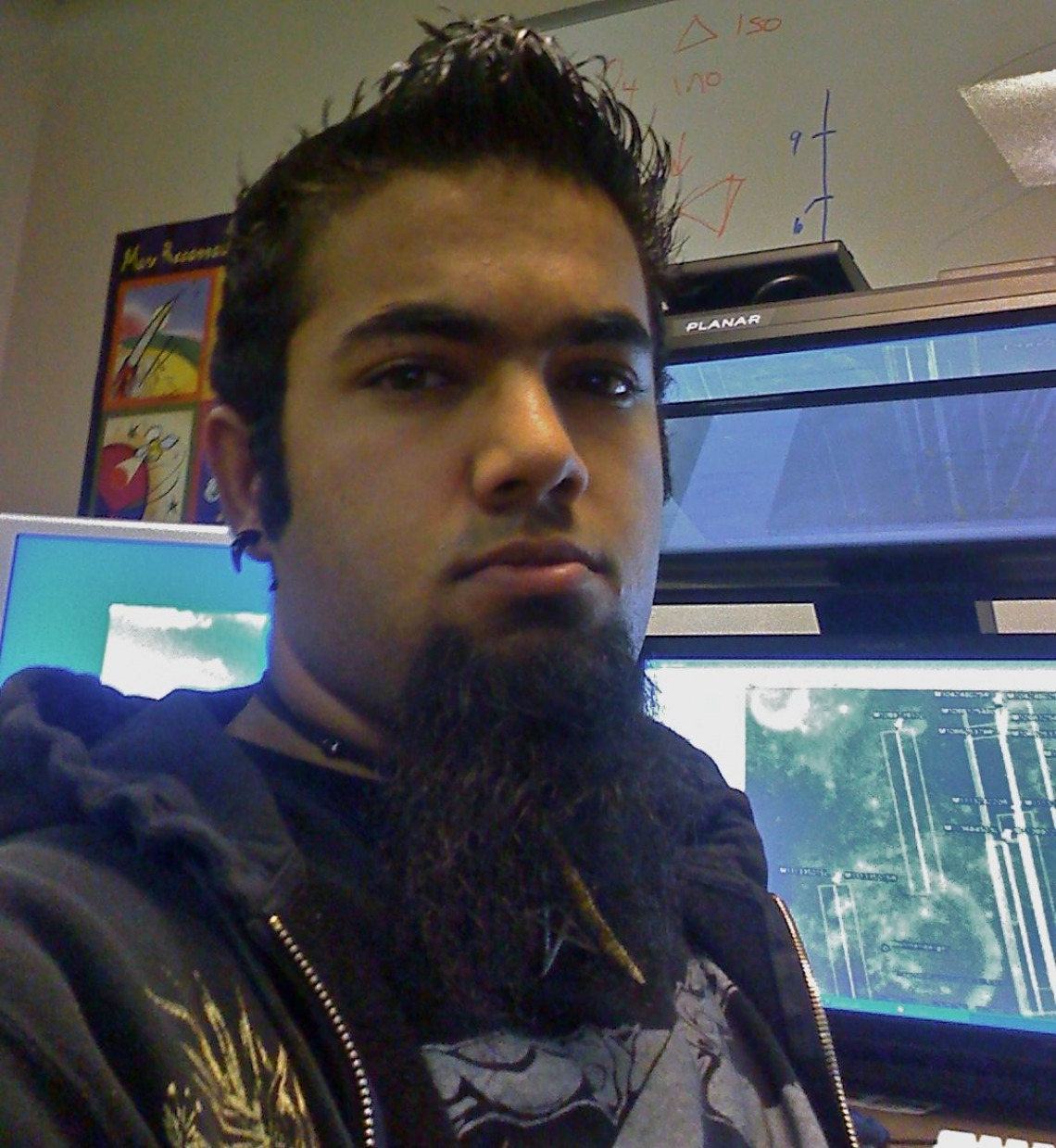 Lujendra Ojha had been comparing images from Mars to detect changes over time when he noticed something very strange – something that looked like a flowing substance. 
Ojha shared his finding with his colleagues, all involved with the University of Arizona's High Resolution Imaging Science Experiment, or HiRISE. Scientists later speculated that what Ojha found might be evidence of liquid brine flowing on the planet's surface.
"It was almost an accidental discovery. Lo and behold, I found something I wasn't looking for – some cool and dynamic changes that were happening on the surface," said Ojha, a UA geophysics senior who began working with the team during the fall of 2008.
"The closer we looked, we realized this is a discovery that no one else had made," said Ojha, who will be presenting his research and findings during the Council on Undergraduate Research's 15th annual Posters on the Hill event.
Ojha is one of only two students in Arizona invited to participate in the April 13 poster session sponsored by the council, or CUR, a nationwide organization that emphasizes undergraduate research and engagement.
Each year, the council invites students to present their work before representatives of Congress, science associations and foundations and federal funding agencies. The intention is to inform policymakers, government officials and those in industry of the importance of supporting research endeavors at the nation's colleges and universities.  
"It is always good to get the message out that science is important and that young people are learning in this way," said Alfred S. McEwen, a UA planetary geology professor at the Lunar and Planetary Lab.
Ojha had initially been an image validator in the lab when he approached McEwen, asking "something more challenging" work. McEwen devised the strategy to detect changes on the surface of Mars and invited Ojha to conduct the comparative analysis. 
"He found some changes that were very interesting, but that actually disappeared," McEwen said. "This indicated that this was a very active process happening in warm seasons on Mars."
Ojha presenting his work in Washington, D.C. and representing the UA is a boon to his research and the work of the team, he added.
It is not the first time Ojha has been recognized for his scientific contributions. 
Ojha, who designed an algorithm to find the patters in the images, presented his project, "Transient Slope Lineae: A Detailed Look at a Temporal Changes Formed on Mars due to Geological Processes," during the UA Graduate and Professional Student Council's 2010 Student Showcase.
His presentation earned him a first place award in the physical sciences, mathematics, computer engineering and computer Science. Ojha also received an honorable mention for the President's Award.
Today, he is among a group of nearly 100 students from institutions across the U.S. who are participating in the Posters on the Hill event, said Lindsay Currie, CUR's communications and membership director. Currie also noted that this was a record application year for the organization, with about 700 students pursuing the chance to be invited.
Ojha, who was born in Nepal and immigrated to Tucson with his family in 2005, said his involvement in this work and his invitation to present at the nation's capital are both tremendous honors. 
"I'm from half around the world, came here, went to higih school and then got involved in some awesome research," Ojha said. 
"For me to go from Nepal to Capitol Hill in such short years feels like a great accomplishment to me," he added. "But the most amazing thing is that I will be representing the University of Arizona. I don't think this would have been possible anywhere else."
In the coming weeks, the UA team will begin running additional tests, relying on both HiRISE and Mars Reconnaissance Orbiter images to do further analysis and attempt to evaluate the chemical compositions of the gullies, Ojha said.
"The most existing thing is that these features are only forming in the southern hemisphere and during the summer. We have not found any evidence of these features in the northern hemisphere or during any other season," Ojha said. 
"Regardless of any hypothesis, it is very important because we are understanding more about what is happening on Mars," he said. "When NASA looks for the most important feature for life, it is flowing water. If it is true, there could be tremendous implications for astrobiology and future exploration."