OSIRIS-REx Sampling Sites Advance to the Final Four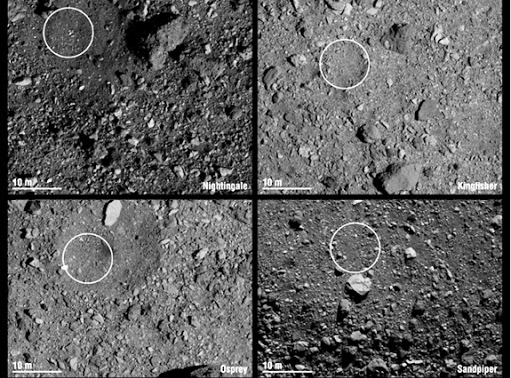 Planners for the University of Arizona-led Osiris-Rex mission are getting closer to choosing a sampling site. They say the selection process is down to the final four locations to grab soil from the asteroid Bennu and bring it to Earth. Science team leader Mike Nolan says his group examined hundreds of photos to help narrow down their choices.
Mike Nolan spoke with Tim Swindle, director of the University of Arizona Lunar and Planetary Laboratory.
Topic(s)
Asteroids, comets, meteors
Date
November 15, 2019
Presenter(s)
Nolan, Michael
Object(s)
Bennu
Mission(s)/Instrument(s)
OSIRIS-REx