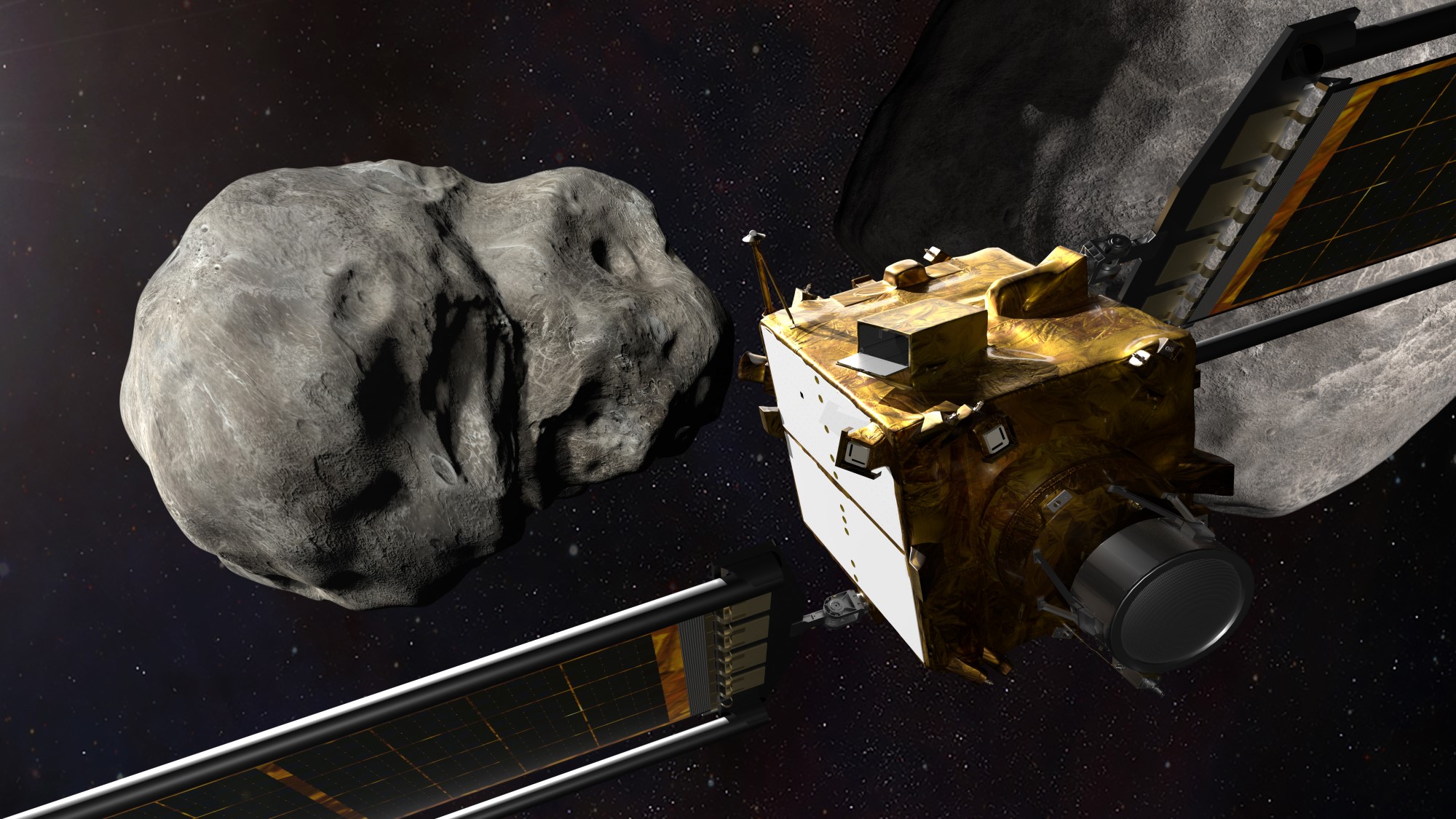 The recent NASA mission to alter the course of a far-away asteroid is a headline-maker for the University of Arizona Lunar and Planetary Lab. The Lab is home for Spacewatch, a team of asteroid hunters searching for potentially threatening near-Earth objects. Melissa Brucker, principal investigator for Spacewatch, says the group is trying to discover more asteroids all the time, "so we can find them early enough to do something about it." 
NASA's DART satellite crashed into a small asteroid's moon and successfully changed its path slightly in a closely-watched test of planetary defense. NASA meant to change the amount of time it took the moon to complete an orbit around its parent asteroid. The hoped-for figure was 73 seconds. The moon's orbit was altered by a whopping 32 minutes.
"Several of us watched on the big screen TV we use for observing in our lab," said Brucker.
U of A Spacewatch scientists discovered the larger of the two asteroids targeted in the mission. Brucker says asteroid trackers have found 30,000 near-Earth objects of various shapes and sizes.