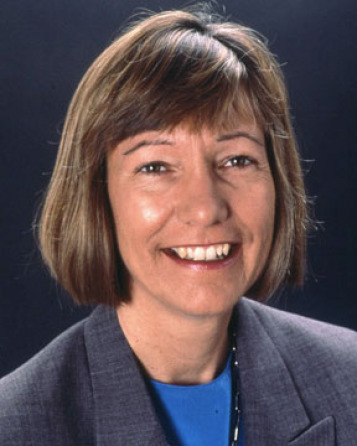 Laurel L. Wilkening
Director, Department Head
Cosmochemist Laurel L. Wilkening (1944-2019) began her career at LPL in 1973, joining the faculty as an Associate Professor. Her research focus was comets and meteorites; she was editor of the University of Arizona Press Space Science volume, Comets (1982). Professor Wilkening served as LPL Department Head and Director from 1981-1983 before moving on to other prestigious administrative positions, including service as Dean of the UA Graduate College (1987-1989) and also as Vice President for Research, Vice Provost, and Acting Dean of Sciences. During her scientific career, she served on many national commissions and committees related to the U.S. space program, including terms as Vice Chair of the National Commission on Space, Vice Chair of the Advisory Committee on the Future of the U.S. Space Programs, and Chair of the Space Policy Advisory Board. 
From the beginning of her faculty career, Professor Wilkening was instrumental in the development of women's studies at the University of Arizona, teaming with Professor Myra Dinnerstein to advocate for creating an academic department; she served on the Women's Studies Advisory Council, which formed to generate financial and political support for the Women's Studies department. Professor Wilkening endowed The Myra Dinnerstein International Travel Fund for Dissertation Research on Women and made the lead monetary gift in support of the Women's Plaza of Honor, where she was honored with a gift by her husband, Godfrey Sill. Today, the Department of Gender and  Women's Studies offers a B.A. with optional concentrations in Chicana/Latina Studies and Sexualities and Queer Studies concentrations; J.D./M.A. in conjunction with Rogers College of Law; a graduate certificate program and, since 2008, a Ph.D. program in Gender and Women's Studies that is already within the top six nationally.
Professor Wilkening achieved a number of firsts: at the University of Arizona, a she was the first person to serve as Dean of Sciences and first woman to serve as a Vice President. She was also the first woman to serve as Provost at the University of Washington, the first woman to serve as Chancellor at the University of California, Irvine, and the third woman to serve as a Chancellor of a University of California campus.
In 2001, Professor Wilkening was interviewed for the NASA Johnson Space Center Oral History Project. News of a bequest made by Dr. Wilkening in support of the LPL field trip program was announced in 2013.
Last updated: August 30, 2023