PTYS/LPL Faculty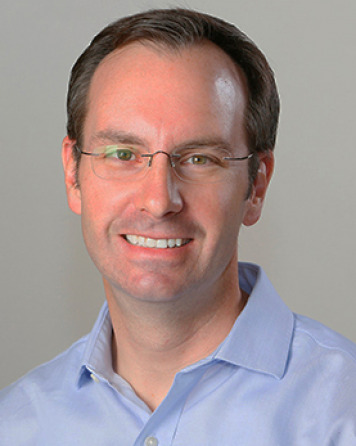 Kuiper 522
PG4gdWVycz0iem52eWdiOmdtcnRuQHJ6bnZ5Lm5ldm1iYW4ucnFoIj5nbXJ0bkByem52eS5uZXZtYmFuLnJxaDwvbj4=
Tom Zega
Professor
Ph.D., 2003, Arizona State University
Years with LPL: 2011 to present
Cosmochemistry, Planetary materials, Astrobiology, Small Bodies
Dr. Zega applies a microscopy- and microanalysis-based approach to study the chemical and physical evolution of the early solar system and ancient stars. His efforts are focused on the origin of the circumstellar grains that formed in ancient stars, refractory inclusions that formed the first solar-system solids, primitive organic compounds, and development of analytical techniques for investigations of such materials. He uses ultrahigh-resolution ion- and electron-microscopy techniques, including focused-ion-beam scanning-electron microscopy and transmission electron microscopy, to determine the composition and structure of these materials at scales ranging from millimeters down to the atomic. Knowledge of these details of planetary materials provides novel insights into the origin of our solar system and ancient stars.
Current Grants
Thermodynamic origins of refractory dust in the early solar system and ancient stars (PI; Co-Is: F. Ciesla, V. Manga, and K. Muralidharan)
Following the Molecular History of Stellar Ejecta: Combining Observations with Laboratory Spectroscopy and Imaging (Co-I w/L. Ziurys PI)
Earths in other solar systems: Toward forming and discovering planets with biocritical ingredients: NASA Astrobiology Institute and Nexus for Explanet System Science (Co-I w/D. Apai PI)
Physical and chemical evolution of airless landscapes, NASA Solar Systems Workings Program (Co-I w/S. Byrne PI)
Atomic-scale analysis of samples returned from the Hayabusa Mission and analogs of those to-be-returned by Hayabusa 2 and OSIRIS-REx, NASA Laboratory Analysis of Returned Samples Program (PI)
Constraining asteroidal formation and alteration conditions via microstructure and elemental compositions of sulfides from returned samples, NASA Laboratory Analysis of Returned Samples Program (Co-I w/D. Schrader, PI)
Tracing the History of Molecular Phosphorous: From Interstellar Space to Planetary Surfaces, NASA Emerging Worlds Program (Co-I w/L. Ziurys PI)
A multifaceted approach to investigating the magmatic and post-magmatic history of volatiles in basalts from the rim of sten crater, NASA ANGSA Program (Co-I w/J. Barnes PI)
Alien Earths: Which Nearby Planetary Systems Are Likely to Host Habitable Planets and Life? (Co-I w/D. Apai PI and 26 other Co-Is).  NASA ICAR Program
Origins Spectral Interpretation Resource Identification Security-Regolith Explorer (OSIRIS-REx) Asteroid Sample Return Mission (Co-I w/D. Lauretta PI and 46 other Co-Is). NASA New Frontiers Program.
Current Spacecraft Involvement
Former Spacecraft Involvement
Current Graduate Students
Tarunika Ramprasad (Materials Science & Engineering)
Former Students
Michelle Thompson, 2016 (Ph.D. PTYS)
Diana Bolser, 2014 (M.S. Chemistry)
Current Postdocs
Former Postdocs
Pierre Haenecour
Prajkta Mane
Current Research/Staff Scientists
Dr. Jerry Chang
Dr. Ken Domanik
Ms. Zoe Zeszut
Based on Google Scholar and NASA ADS: NASA ADS Author search: Thomas J. Zega
Also see: Tom Zega Journal Articles
Recent refereed publications: Years 2019 through 2021
Ramprasad, Tarunika, Manga, Venkateshwara, Seifert, Laura, & Zega, Thomas 2021, Microscopy and Microanalysis. Coordinated Analysis of a Metal-rich Nugget from a Calcium-aluminum-rich Inclusion.
Seifert, Laura, Haenecour, Pierre, Ramprasad, Tarunika, & Zega, Thomas 2021, Microscopy and Microanalysis. Coordinated Analyses of a Supernova Silicate Grain in the CO3.0 Chondrite Miller Range 07687
Zanetta, Pierre-marie, Chang, Yao-Jen, Ramprasad, Tarunika, Manga, Venkat, Weber, Juliane, & Zega, Thomas 2021, Microscopy and Microanalysis. The oxidation state of Ti in hibonite at the atomic scale
Zega, Thomas J., Manga, Venkat Rao, Ciesla, Fred, Muralidharan, Krishna, Watanabe, Keitaro, & Inada, Hiromi 2021, The Planetary Science Journal. Atomic-scale Evidence for Open-system Thermodynamics in the Early Solar Nebula
Schrader, D. L., Davidson, J., McCoy, T. J., Zega, T. J., Russell, S. S., Domanik, K. J., King, A. J. 2021, Geochimica et Cosmochimica Acta The Fe/S ratio of pyrrhotite group sulfides in chondrites: An indicator of oxidation and implications for return samples from asteroids Ryugu and Bennu
Asaduzzaman, A., Muralidharan, K., Zega, T. J. 2021, ACS Earth and Space Chemistry Density Functional Theory Driven Analysis of the Interplay among Structure, Composition, and Oxidation State of Titanium in Hibonite, Spinel, and Perovskite
Barnouin, O. S., Daly, M. G., Palmer, E. E., Gaskell, R. W., Weirich, J. R., Johnson, C. L., Al Asad, M. M., Roberts, J. H., Perry, M. E., Susorney, H. C. M., Daly, R. T., Bierhaus, E. B., Seabrook, J. A., Espiritu, R. C., Nair, A. H., Nguyen, L., Neumann, G. A., Ernst, C. M., Boynton, W. V., Nolan, M. C., Adam, C. D., Moreau, M. C., Rizk, B., Drouet D'Aubigny, C. Y., Jawin, E. R., Walsh, K. J., Michel, P., Schwartz, S. R., Ballouz, R. -L., Mazarico, E. M., Scheeres, D. J., McMahon, J. W., Bottke, W. F., Sugita, S., Hirata, N., Hirata, N., Watanabe, S. -I., Burke, K. N., Dellagiustina, D. N., Bennett, C. A., Lauretta, D. S., Osiris-Rex Team, Highsmith, D. E., Small, J., Vokrouhlický, D., Bowles, N. E., Brown, E., Donaldson Hanna, K. L., Warren, T., Brunet, C., Chicoine, R. A., Desjardins, S., Gaudreau, D., Haltigin, T., Millington-Veloza, S., Rubi, A., Aponte, J., Gorius, N., Lunsford, A., Allen, B., Grindlay, J., Guevel, D., Hoak, D., Hong, J., Schrader, D. L., Bayron, J., Golubov, O., Sánchez, P., Stromberg, J., Hirabayashi, M., Hartzell, C. M., Oliver, S., Rascon, M., Harch, A., Joseph, J., Squyres, S., Richardson, D., Emery, J. P., McGraw, L., Ghent, R., Binzel, R. P., Asad, M. M. Al, Johnson, C. L., Philpott, L., Susorney, H. C. M., Cloutis, E. A., Hanna, R. D., Connolly, H. C., Ciceri, F., Hildebrand, A. R., Ibrahim, E. -M., Breitenfeld, L., Glotch, T., Rogers, A. D., Clark, B. E., Ferrone, S., Thomas, C. A., Campins, H., Fernandez, Y., Chang, W., Cheuvront, A., Trang, D., Tachibana, S., Yurimoto, H., Brucato, J. R., Poggiali, G., Pajola, M., Dotto, E., Epifani, E. Mazzotta, Crombie, M. K., Lantz, C., Izawa, M. R. M., de Leon, J., Licandro, J., Garcia, J. L. Rizos, Clemett, S., Thomas-Keprta, K., van Wal, S., Yoshikawa, M., Bellerose, J., Bhaskaran, S., Boyles, C., Chesley, S. R., Elder, C. M., Farnocchia, D., Harbison, A., Kennedy, B., Knight, A., Martinez-Vlasoff, N., Mastrodemos, N., McElrath, T., Owen, W., Park, R., Rush, B., Swanson, L., Takahashi, Y., Velez, D., Yetter, K., Thayer, C., Adam, C., Antreasian, P., Bauman, J., Bryan, C., Carcich, B., Corvin, M., Geeraert, J., Hoffman, J., Leonard, J. M., Lessac-Chenen, E., Levine, A., McAdams, J., McCarthy, L., Nelson, D., Page, B., Pelgrift, J., Sahr, E., Stakkestad, K., Stanbridge, D., Wibben, D., Williams, B., Williams, K., Wolff, P., Hayne, P., Kubitschek, D., Barucci, M. A., Deshapriya, J. D. P., Fornasier, S., Fulchignoni, M., Hasselmann, P., Merlin, F., Praet, A., Bierhaus, E. B., Billett, O., Boggs, A., Buck, B., Carlson-Kelly, S., Cerna, J., Chaffin, K., Church, E., Coltrin, M., Daly, J., Deguzman, A., Dubisher, R., Eckart, D., Ellis, D., Falkenstern, P., Fisher, A., Fisher, M. E., Fleming, P., Fortney, K., Francis, S., Freund, S., Gonzales, S., Haas, P., Hasten, A., Hauf, D., Hilbert, A., Howell, D., Jaen, F., Jayakody, N., Jenkins, M., Johnson, K., Lefevre, M., Ma, H., Mario, C., Martin, K., May, C., McGee, M., Miller, B., Miller, C., Miller, G., Mirfakhrai, A., Muhle, E., Norman, C., Olds, R., Parish, C., Ryle, M., Schmitzer, M., Sherman, P., Skeen, M., Susak, M., Sutter, B., Tran, Q., Welch, C., Witherspoon, R., Wood, J., Zareski, J., Arvizu-Jakubicki, M., Asphaug, E., Audi, E., Ballouz, R. -L., Bandrowski, R., Becker, K. J., Becker, T. L., Bendall, S., Bennett, C. A., Bloomenthal, H., Blum, D., Boynton, W. V., Brodbeck, J., Burke, K. N., Chojnacki, M., Colpo, A., Contreras, J., Cutts, J., D'Aubigny, C. Y. Drouet, Dean, D., Dellagiustina, D. N., Diallo, B., Drinnon, D., Drozd, K., Enos, H. L., Enos, R., Fellows, C., Ferro, T., Fisher, M. R., Fitzgibbon, G., Fitzgibbon, M., Forelli, J., Forrester, T., Galinsky, I., Garcia, R., Gardner, A., Golish, D. R., Habib, N., Hamara, D., Hammond, D., Hanley, K., Harshman, K., Hergenrother, C. W., Herzog, K., Hill, D., Hoekenga, C., Hooven, S., Howell, E. S., Huettner, E., Janakus, A., Jones, J., Kareta, T. R., Kidd, J., Kingsbury, K., Balram-Knutson, S. S., Koelbel, L., Kreiner, J., Lambert, D., Lauretta, D. S., Lewin, C., Lovelace, B., Loveridge, M., Lujan, M., Maleszewski, C. K., Malhotra, R., Marchese, K., McDonough, E., Mogk, N., Morrison, V., Morton, E., Munoz, R., Nelson, J., Nolan, M. C., Padilla, J., Pennington, R., Polit, A., Ramos, N., Reddy, V., Riehl, M., Rizk, B., Roper, H. L., Salazar, S., Schwartz, S. R., Selznick, S., Shultz, N., Smith, P. H., Stewart, S., Sutton, S., Swindle, T., Tang, Y. H., Westermann, M., Wolner, C. W. V., Worden, D., Zega, T., Zeszut, Z., Bjurstrom, A., Bloomquist, L., Dickinson, C., Keates, E., Liang, J., Nifo, V., Taylor, A., Teti, F., Caplinger, M., Bowles, H., Carter, S., Dickenshied, S., Doerres, D., Fisher, T., Hagee, W., Hill, J., Miner, M., Noss, D., Piacentine, N., Smith, M., Toland, A., Wren, P., Bernacki, M., Munoz, D. Pino, Watanabe, S. -I., Sandford, S. A., Aqueche, A., Ashman, B., Barker, M., Bartels, A., Berry, K., Bos, B., Burns, R., Calloway, A., Carpenter, R., Castro, N., Cosentino, R., Donaldson, J., Dworkin, J. P., Cook, J. Elsila, Emr, C., Everett, D., Fennell, D., Fleshman, K., Folta, D., Gallagher, D., Garvin, J., Getzandanner, K., Glavin, D., Hull, S., Hyde, K., Ido, H., Ingegneri, A., Jones, N., Kaotira, P., Lim, L. F., Liounis, A., Lorentson, C., Lorenz, D., Lyzhoft, J., Mazarico, E. M., Mink, R., Moore, W., Moreau, M., Mullen, S., Nagy, J., Neumann, G., Nuth, J., Poland, D., Reuter, D. C., Rhoads, L., Rieger, S., Rowlands, D., Sallitt, D., Scroggins, A., Shaw, G., Simon, A. A., Swenson, J., Vasudeva, P., Wasser, M., Zellar, R., Grossman, J., Johnston, G., Morris, M., Wendel, J., Burton, A., Keller, L. P., McNamara, L., Messenger, S., Nakamura-Messenger, K., Nguyen, A., Righter, K., Queen, E., Bellamy, K., Dill, K., Gardner, S., Giuntini, M., Key, B., Kissell, J., Patterson, D., Vaughan, D., Wright, B., Gaskell, R. W., Le Corre, L., Li, J. -Y., Molaro, J. L., Palmer, E. E., Siegler, M. A., Tricarico, P., Weirich, J. R., Zou, X. -D., Ireland, T., Tait, K., Bland, P., Anwar, S., Bojorquez-Murphy, N., Christensen, P. R., Haberle, C. W., Mehall, G., Rios, K., Franchi, I., Rozitis, B., Beddingfield, C. B., Marshall, J., Brack, D. N., French, A. S., McMahon, J. W., Scheeres, D. J., Jawin, E. R., McCoy, T. J., Russell, S., Killgore, M., Bottke, W. F., Hamilton, V. E., Kaplan, H. H., Walsh, K. J., Bandfield, J. L., Clark, B. C., Chodas, M., Lambert, M., Masterson, R. A., Daly, M. G., Freemantle, J., Seabrook, J. A., Barnouin, O. S., Craft, K., Daly, R. T., Ernst, C., Espiritu, R. C., Holdridge, M., Jones, M., Nair, A. H., Nguyen, L., Peachey, J., Perry, M. E., Plescia, J., Roberts, J. H., Steele, R., Turner, R., Backer, J., Edmundson, K., Mapel, J., Milazzo, M., Sides, S., Manzoni, C., May, B., Delbo', M., Libourel, G., Michel, P., Ryan, A., Thuillet, F., & Marty, B. 2020, Nature Geoscience. Author Correction: Shape of (101955) Bennu indicative of a rubble pile with internal stiffness
Weber, Juliane, Ramprasad, Tarunika, Domanik, Ken, Chang, Yao-Jen, & Zega, Thomas 2020, Microscopy and Microanalysis. 3D Microstructural and Microanalytical Analyses of Wark-Lovering Rims in the Allende Meteorite
Zega, Thomas 2020, Microscopy and Microanalysis. Putting Planetary Materials into the Gap: Insights into Planetary and Stellar Processes from in Situ Measurements in the TEM
Haenecour, Pierre, Floss, Christine, Brearley, Adrian J., & Zega, Thomas J. 2020, Meteoritics and Planetary Science. The effects of secondary processing in the unique carbonaceous chondrite Miller Range 07687
Zega, Thomas J., Haenecour, Pierre, & Floss, Christine 2020, Meteoritics and Planetary Science. An in situ investigation on the origins and processing of circumstellar oxide and silicate grains in carbonaceous chondrites
Schrader, Devin L. & Zega, Thomas J. 2019, Geochimica et Cosmochimica Acta. Petrographic and compositional indicators of formation and alteration conditions from LL chondrite sulfides
Bernal, J. J., Haenecour, P., Howe, J., Zega, T. J., Amari, S., & Ziurys, L. M. 2019, The Astrophysical Journal. Formation of Interstellar C<SUB>60</SUB> from Silicon Carbide Circumstellar Grains
Seifert, Laura, Haenecour, Pierre, Zega, Thomas, & Ramprasad, Tarunika 2019, Microscopy and Microanalysis. Coordinated Analyses of a Supernova Polycrystalline Olivine Aggregate in the CO Chondrite Dominion Range 08006
Zega, TJ, Bernal, J., Howe, JY, Haenecour, P., Amari, S., & Ziurys, LM 2019, Microscopy and Microanalysis. Putting Stars in the Gap: in situ Irradiation and Heating of Synthetic SiC and Implications for the Origins of C-rich Circumstellar Materials
Ramprasad, Tarunika, Haenecour, Pierre, Seifert, Laura, & Zega, Thomas J. 2019, Microscopy and Microanalysis. Understanding the Origin and Evolution of Meteoritic Refractory Minerals Through Transmission Electron Microscopy
Haenecour, Pierre, Thompson, Michelle S., Zega, Thomas J., Howe, Jane Y., & Chen, Wei-Ying 2019, Microscopy and Microanalysis. In situ Ion Irradiation and Heating Experiments in the Transmission Electron Microscope: Simulations of Dust Processing in Circumstellar Environments
Slick, Lindsay R., Chang, Yao-Jen, & Zega, Thomas 2019, Microscopy and Microanalysis. Calculation of Chemical Shift for Ti via EELS White-Line-Ratio Method
Haenecour, Pierre, Howe, Jane Y., Zega, Thomas J., Amari, Sachiko, Lodders, Katharina, José, Jordi, Kaji, Kazutoshi, Sunaoshi, Takeshi, & Muto, Atsushi 2019, Nature Astronomy. Laboratory evidence for co-condensed oxygen- and carbon-rich meteoritic stardust from nova outbursts
Barnouin, O. S., Daly, M. G., Palmer, E. E., Gaskell, R. W., Weirich, J. R., Johnson, C. L., Al Asad, M. M., Roberts, J. H., Perry, M. E., Susorney, H. C. M., Daly, R. T., Bierhaus, E. B., Seabrook, J. A., Espiritu, R. C., Nair, A. H., Nguyen, L., Neumann, G. A., Ernst, C. M., Boynton, W. V., Nolan, M. C., Adam, C. D., Moreau, M. C., Rizk, B., Drouet D'Aubigny, C. Y., Jawin, E. R., Walsh, K. J., Michel, P., Schwartz, S. R., Ballouz, R. -L., Mazarico, E. M., Scheeres, D. J., McMahon, J. W., Bottke, W. F., Sugita, S., Hirata, N., Hirata, N., Watanabe, S. -I., Burke, K. N., Dellagiustina, D. N., Bennett, C. A., Lauretta, D. S., Osiris-Rex Team, Highsmith, D. E., Small, J., Vokrouhlický, D., Bowles, N. E., Brown, E., Donaldson Hanna, K. L., Warren, T., Brunet, C., Chicoine, R. A., Desjardins, S., Gaudreau, D., Haltigin, T., Millington-Veloza, S., Rubi, A., Aponte, J., Gorius, N., Lunsford, A., Allen, B., Grindlay, J., Guevel, D., Hoak, D., Hong, J., Schrader, D. L., Bayron, J., Golubov, O., Sánchez, P., Stromberg, J., Hirabayashi, M., Hartzell, C. M., Oliver, S., Rascon, M., Harch, A., Joseph, J., Squyres, S., Richardson, D., Emery, J. P., McGraw, L., Ghent, R., Binzel, R. P., Asad, M. M. Al, Johnson, C. L., Philpott, L., Susorney, H. C. M., Cloutis, E. A., Hanna, R. D., Connolly, H. C., Ciceri, F., Hildebrand, A. R., Ibrahim, E. -M., Breitenfeld, L., Glotch, T., Rogers, A. D., Clark, B. E., Ferrone, S., Thomas, C. A., Campins, H., Fernandez, Y., Chang, W., Cheuvront, A., Trang, D., Tachibana, S., Yurimoto, H., Brucato, J. R., Poggiali, G., Pajola, M., Dotto, E., Epifani, E. Mazzotta, Crombie, M. K., Lantz, C., Izawa, M. R. M., de Leon, J., Licandro, J., Garcia, J. L. Rizos, Clemett, S., Thomas-Keprta, K., van Wal, S., Yoshikawa, M., Bellerose, J., Bhaskaran, S., Boyles, C., Chesley, S. R., Elder, C. M., Farnocchia, D., Harbison, A., Kennedy, B., Knight, A., Martinez-Vlasoff, N., Mastrodemos, N., McElrath, T., Owen, W., Park, R., Rush, B., Swanson, L., Takahashi, Y., Velez, D., Yetter, K., Thayer, C., Adam, C., Antreasian, P., Bauman, J., Bryan, C., Carcich, B., Corvin, M., Geeraert, J., Hoffman, J., Leonard, J. M., Lessac-Chenen, E., Levine, A., McAdams, J., McCarthy, L., Nelson, D., Page, B., Pelgrift, J., Sahr, E., Stakkestad, K., Stanbridge, D., Wibben, D., Williams, B., Williams, K., Wolff, P., Hayne, P., Kubitschek, D., Barucci, M. A., Deshapriya, J. D. P., Fornasier, S., Fulchignoni, M., Hasselmann, P., Merlin, F., Praet, A., Bierhaus, E. B., Billett, O., Boggs, A., Buck, B., Carlson-Kelly, S., Cerna, J., Chaffin, K., Church, E., Coltrin, M., Daly, J., Deguzman, A., Dubisher, R., Eckart, D., Ellis, D., Falkenstern, P., Fisher, A., Fisher, M. E., Fleming, P., Fortney, K., Francis, S., Freund, S., Gonzales, S., Haas, P., Hasten, A., Hauf, D., Hilbert, A., Howell, D., Jaen, F., Jayakody, N., Jenkins, M., Johnson, K., Lefevre, M., Ma, H., Mario, C., Martin, K., May, C., McGee, M., Miller, B., Miller, C., Miller, G., Mirfakhrai, A., Muhle, E., Norman, C., Olds, R., Parish, C., Ryle, M., Schmitzer, M., Sherman, P., Skeen, M., Susak, M., Sutter, B., Tran, Q., Welch, C., Witherspoon, R., Wood, J., Zareski, J., Arvizu-Jakubicki, M., Asphaug, E., Audi, E., Ballouz, R. -L., Bandrowski, R., Becker, K. J., Becker, T. L., Bendall, S., Bennett, C. A., Bloomenthal, H., Blum, D., Boynton, W. V., Brodbeck, J., Burke, K. N., Chojnacki, M., Colpo, A., Contreras, J., Cutts, J., D'Aubigny, C. Y. Drouet, Dean, D., Dellagiustina, D. N., Diallo, B., Drinnon, D., Drozd, K., Enos, H. L., Enos, R., Fellows, C., Ferro, T., Fisher, M. R., Fitzgibbon, G., Fitzgibbon, M., Forelli, J., Forrester, T., Galinsky, I., Garcia, R., Gardner, A., Golish, D. R., Habib, N., Hamara, D., Hammond, D., Hanley, K., Harshman, K., Hergenrother, C. W., Herzog, K., Hill, D., Hoekenga, C., Hooven, S., Howell, E. S., Huettner, E., Janakus, A., Jones, J., Kareta, T. R., Kidd, J., Kingsbury, K., Balram-Knutson, S. S., Koelbel, L., Kreiner, J., Lambert, D., Lauretta, D. S., Lewin, C., Lovelace, B., Loveridge, M., Lujan, M., Maleszewski, C. K., Malhotra, R., Marchese, K., McDonough, E., Mogk, N., Morrison, V., Morton, E., Munoz, R., Nelson, J., Nolan, M. C., Padilla, J., Pennington, R., Polit, A., Ramos, N., Reddy, V., Riehl, M., Rizk, B., Roper, H. L., Salazar, S., Schwartz, S. R., Selznick, S., Shultz, N., Smith, P. H., Stewart, S., Sutton, S., Swindle, T., Tang, Y. H., Westermann, M., Wolner, C. W. V., Worden, D., Zega, T., Zeszut, Z., Bjurstrom, A., Bloomquist, L., Dickinson, C., Keates, E., Liang, J., Nifo, V., Taylor, A., Teti, F., Caplinger, M., Bowles, H., Carter, S., Dickenshied, S., Doerres, D., Fisher, T., Hagee, W., Hill, J., Miner, M., Noss, D., Piacentine, N., Smith, M., Toland, A., Wren, P., Bernacki, M., Munoz, D. Pino, Watanabe, S. -I., Sandford, S. A., Aqueche, A., Ashman, B., Barker, M., Bartels, A., Berry, K., Bos, B., Burns, R., Calloway, A., Carpenter, R., Castro, N., Cosentino, R., Donaldson, J., Dworkin, J. P., Cook, J. Elsila, Emr, C., Everett, D., Fennell, D., Fleshman, K., Folta, D., Gallagher, D., Garvin, J., Getzandanner, K., Glavin, D., Hull, S., Hyde, K., Ido, H., Ingegneri, A., Jones, N., Kaotira, P., Lim, L. F., Liounis, A., Lorentson, C., Lorenz, D., Lyzhoft, J., Mazarico, E. M., Mink, R., Moore, W., Moreau, M., Mullen, S., Nagy, J., Neumann, G., Nuth, J., Poland, D., Reuter, D. C., Rhoads, L., Rieger, S., Rowlands, D., Sallitt, D., Scroggins, A., Shaw, G., Simon, A. A., Swenson, J., Vasudeva, P., Wasser, M., Zellar, R., Grossman, J., Johnston, G., Morris, M., Wendel, J., Burton, A., Keller, L. P., McNamara, L., Messenger, S., Nakamura-Messenger, K., Nguyen, A., Righter, K., Queen, E., Bellamy, K., Dill, K., Gardner, S., Giuntini, M., Key, B., Kissell, J., Patterson, D., Vaughan, D., Wright, B., Gaskell, R. W., Le Corre, L., Li, J. -Y., Molaro, J. L., Palmer, E. E., Siegler, M. A., Tricarico, P., Weirich, J. R., Zou, X. -D., Ireland, T., Tait, K., Bland, P., Anwar, S., Bojorquez-Murphy, N., Christensen, P. R., Haberle, C. W., Mehall, G., Rios, K., Franchi, I., Rozitis, B., Beddingfield, C. B., Marshall, J., Brack, D. N., French, A. S., McMahon, J. W., Scheeres, D. J., Jawin, E. R., McCoy, T. J., Russell, S., Killgore, M., Bottke, W. F., Hamilton, V. E., Kaplan, H. H., Walsh, K. J., Bandfield, J. L., Clark, B. C., Chodas, M., Lambert, M., Masterson, R. A., Daly, M. G., Freemantle, J., Seabrook, J. A., Barnouin, O. S., Craft, K., Daly, R. T., Ernst, C., Espiritu, R. C., Holdridge, M., Jones, M., Nair, A. H., Nguyen, L., Peachey, J., Perry, M. E., Plescia, J., Roberts, J. H., Steele, R., Turner, R., Backer, J., Edmundson, K., Mapel, J., Milazzo, M., Sides, S., Manzoni, C., May, B., Delbo', M., Libourel, G., Michel, P., Ryan, A., Thuillet, F., & Marty, B. 2019, Nature Geoscience. Shape of (101955) Bennu indicative of a rubble pile with internal stiffness
Last updated on June 23, 2022