Graduate Application for Admission
Thank you for your interest in graduate studies at LPL! Please review the information on this page regarding application requirements and procedures. You may also want to review prospective student information, including program descriptions, available from the University of Arizona Graduate College. A link to the online application is available below. Should you have any questions, please contact us at (520) 621-6954 or at PG4gdWVycz0iem52eWdiOm56bEB5Y3kubmV2bWJhbi5ycWgiPm56bEB5Y3kubmV2bWJhbi5ycWg8L24+. You may find additional useful information from the LPL FAQ list and as well as from the University of Arizona Graduate College Admissions FAQ, which includes information for international applicants.
Program Areas
The department offers multidisciplinary programs leading to the Doctor of Philosophy degree with a major in planetary sciences. Areas of specialization include, but are not restricted to, the experimental, observational, and theoretical study of the atmospheres of planets in our solar system and other planetary systems; the interiors and surfaces of planets and planetary satellites; asteroid and cometary astronomy and physics; meteorites and samples returned by spacecraft from other solar system objects; problems of plasma physics associated with cosmic rays; the solar wind and its interaction with solar system bodies; celestial dynamics; solar physics; and investigations of the formation of the solar system and other planetary systems.
Application Criteria
Applicants should have completed an undergraduate major in a physical science such as astronomy, atmospheric sciences, chemistry, geology, mathematics, or physics. However, admission is based on the overall demonstrated capability and preparation of the applicant. Information about the program and completion requirements is available on the Documents for Current & Prospective Students page.
Student Funding and Support
Although we cannot make any guarantee, it is the department's intention to provide up to five (5) years of financial support (fall and spring semesters) towards completion of the Ph.D., contingent upon availability of funding and the student's making satisfactory academic progress and remaining in good academic standing with the department/University. Normally, this support will be provided in either the form of a half-time (20 hours per week, .50 FTE) Graduate Research Assistantship (GRA) or a half-time Graduate Teaching Assistantship (GTA) for the fall and spring semesters. Current GA/TA salary information is available from Mary Guerrieri (PG4gdWVycz0iem52eWdiOnpuZWxAeWN5Lm5ldm1iYW4ucnFoIj56bmVsQHljeS5uZXZtYmFuLnJxaDwvbj4=, 520-621-2828). Most of our students supplement this department support (fall and spring support) by independently arranging for full-time summer GRA appointments. It is the policy of the department to provide students who receive an outside fellowship or scholarship with sufficient support in assistantships so that the total benefits package will be at least comparable to that of someone with a .50 FTE GTA or GRA who receives a summer GRA stipend. Summer GRAs are typically available, but are not guaranteed by the department. 
How to Apply
The department does not offer Spring admission. For full consideration, applications for the Fall term should be received by 7:59a.m. MST on December 10, 2018—application will be unavailable as of 8:00a.m. on December 10. The online application will be available as of August 20. Only complete applications will be considered. Applicants are expected to have strong preparation and exceptional academic achievement in physical or mathematical science. The Admissions Committee uses transcripts, GRE scores, and letters of recommendation to evaluate applicants. Most admitted students are awarded financial support in the form of research or teaching assistantships.
Prospective students must complete an application to the University of Arizona Graduate College as well as to the Department of Planetary Sciences. These applications are combined into one online application. There is an application fee.
The Department of Planetary Sciences has an application deadline of 7:59a.m. MST on December 10, 2018. This applies to both DOMESTIC and INTERNATIONAL students.
Applicants will be notified regarding the admissions decision, usually in late January or February.
Prospective students must supply the following information as part of the graduate application:
Graduate Record Examination (GRE) scores for the verbal, analytical, and quantitative sections. You must request that the Education Testing Service send your official scores directly to the Department of Planetary Sciences. The University of Arizona institution code is 4832. Upload score report/scores to online application.
Transcripts from all colleges and universities you have attended. For purposes of application, unofficial transcripts may be submitted. Upload unofficial transcripts to the online application and/or request that your institution send official electronic transcripts to

PG4gdWVycz0iem52eWdiOm56bEB5Y3kubmV2bWJhbi5ycWgiPm56bEB5Y3kubmV2bWJhbi5ycWg8L24+

. Upon admission to the program, official versions of these transcripts, to include grades from the final semester, are required and must be forwarded to

PG4gdWVycz0iem52eWdiOm5xenZmZnZiYWZAeWN5Lm5ldm1iYW4ucnFoIj5ucXp2ZmZ2YmFmQHljeS5uZXZtYmFuLnJxaDwvbj4=

 or sent directly from the university/registrar to the address below. Official transcripts must be forwarded directly from the originating university or college to the University of Arizona or the Department of Planetary Sciences either by regular mail (address below) or as a secure electronic document. Official transcripts may not be uploaded by the student or mailed by students/applicants.
At least three letters of reference; uploaded to online application by letter writers.
International students must submit TOEFL/IELTS or other English proficiency scores as appropriate. Information regarding English proficiency requirements is online on the Graduate College's International Applicants page and the Graduate College's English Speaking Proficiency Evaluation page. The department reserves the right to require higher scores than those required for admission or for serving as an RA or TA.
All students are encouraged to submit a FAFSA (Free Application for Federal Student Aid). The University of Arizona Federal School Code is 001083. Information about the FAFSA and related deadlines is available on the Federal Student Aid site.
Students who meet the award criteria are encouraged to apply for a University of Arizona Graduate Access Fellowship as part of their online admissions application.
You may submit supporting paper materials to:
Graduate Admissions and Advising Coordinator
Department of Planetary Sciences 
Kuiper Space Sciences Building 
1629 E. University Blvd. 
P.O. Box 210092 
The University of Arizona 
Tucson, AZ 85721-0092 
(520) 621-6954
FAX: (520) 621-4933
LPL and Our Communities
LPL was established at the University of Arizona in Tucson in 1960. The department, as well as the university community, the city of Tucson, and the local region, offer unique amenities, resources, and opportunities for our faculty, staff, and students. To learn more, visit the links below.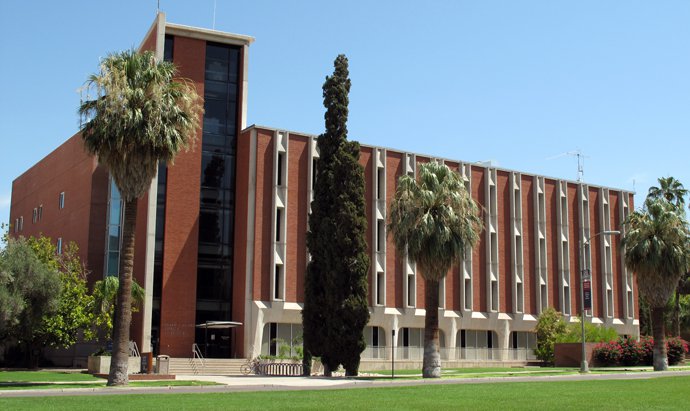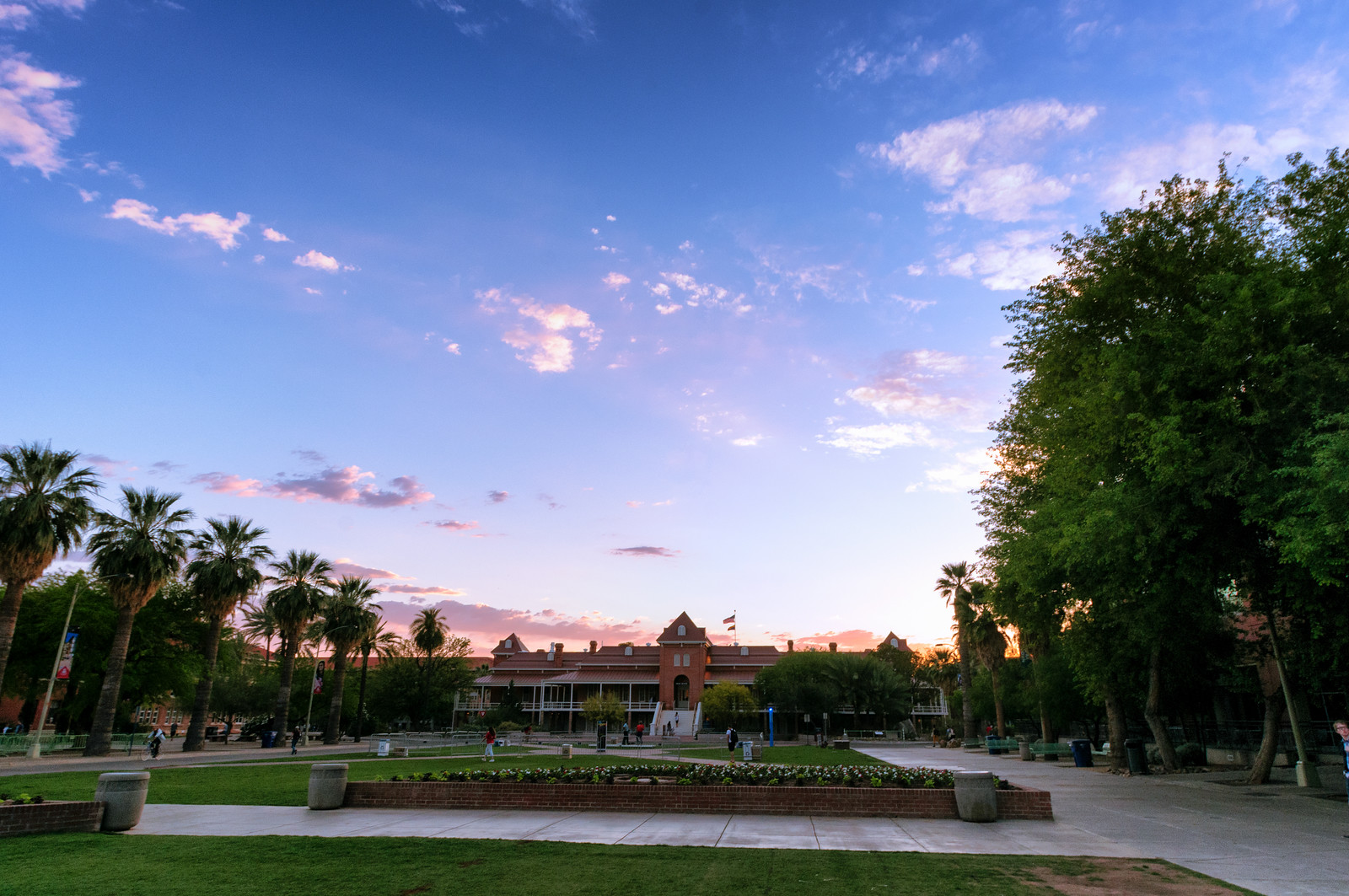 LPL and the University of Arizona
Beautiful Tucson!