Acquisitions
CY19 Acquisitions
BOOKS
Gerard P. Kuiper and the rise of modern planetary science by Derek W. G. Sears, 2019. Publisher summary: "A balanced biography of Gerard P. Kuiper and his critical role in the emergence of modern planetary science."
Moonbound: Apollo 11 and the Dream of Spaceflight by Jonathan Fetter-Vorm. Foreword by Michael Collins. 2019. "The 50th anniversary of the Apollo 11 mission is given a gloriously epic and even philosophical treatment in this standout graphic history" -- Publishers Weekly (Starred Review)
Sky Walking: An Astronaut's Memoir by Tom Jones, 2006. Dr. Jones received his PhD in planetary sciences from the University of Arizona in 1988.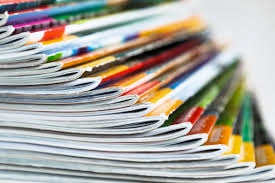 Aerospace America
June 2019
Astronomy
January 2019
CAP Journal
          March 2019
The Messenger
Quarter 1, 2019
Meteoritics & Planetary Science
March 2019
MIRA (Monterey Institute for Research in Astronomy) Newsletter
Spring 2019
MIT Technology Review
Nov/Dec 2018
Monthly Events Bulletin (Tucson Amateur Astronomy Association)
December 2018
Revista Mexicana de Astronomia y Astrofisica
April 2019
Science
14 June 2019
Science News
22 June 2019
Scientific American
June 2019
Sky & Telescope
June 2019