Saverio Cambioni, Kyle Pearson, and Jess Vriesema defended dissertations via Zoom.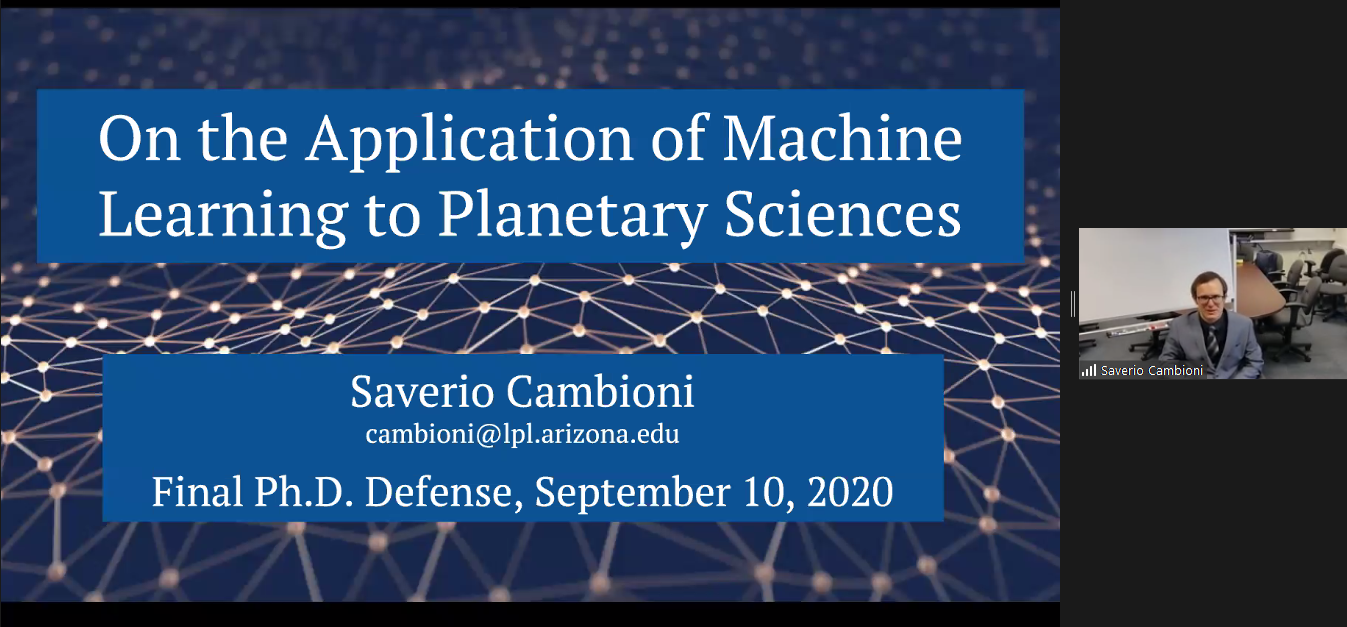 Saverio defended his dissertation, On the Application of Machine Learning to Planetary Sciences, on September 10. Professor Erik Asphaug served as his advisor. Saverio begins a position as postdoctoral research associate at Caltech in January.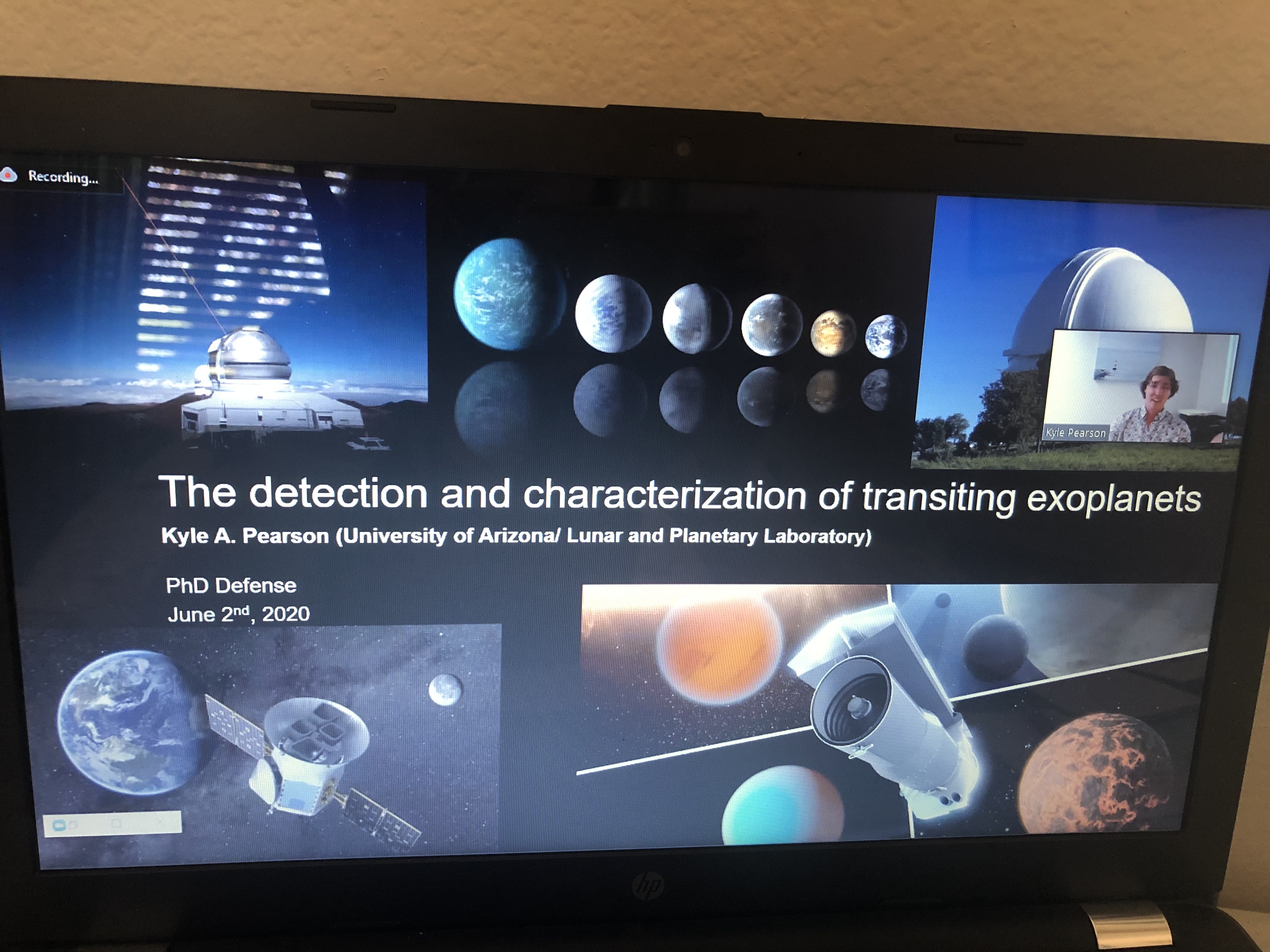 On June 2, Kyle defended The Detection and Characterization of Transiting Exoplanets. His advisor was Professor Caitlin Griffith. Kyle is currently a Data Scientist at JPL.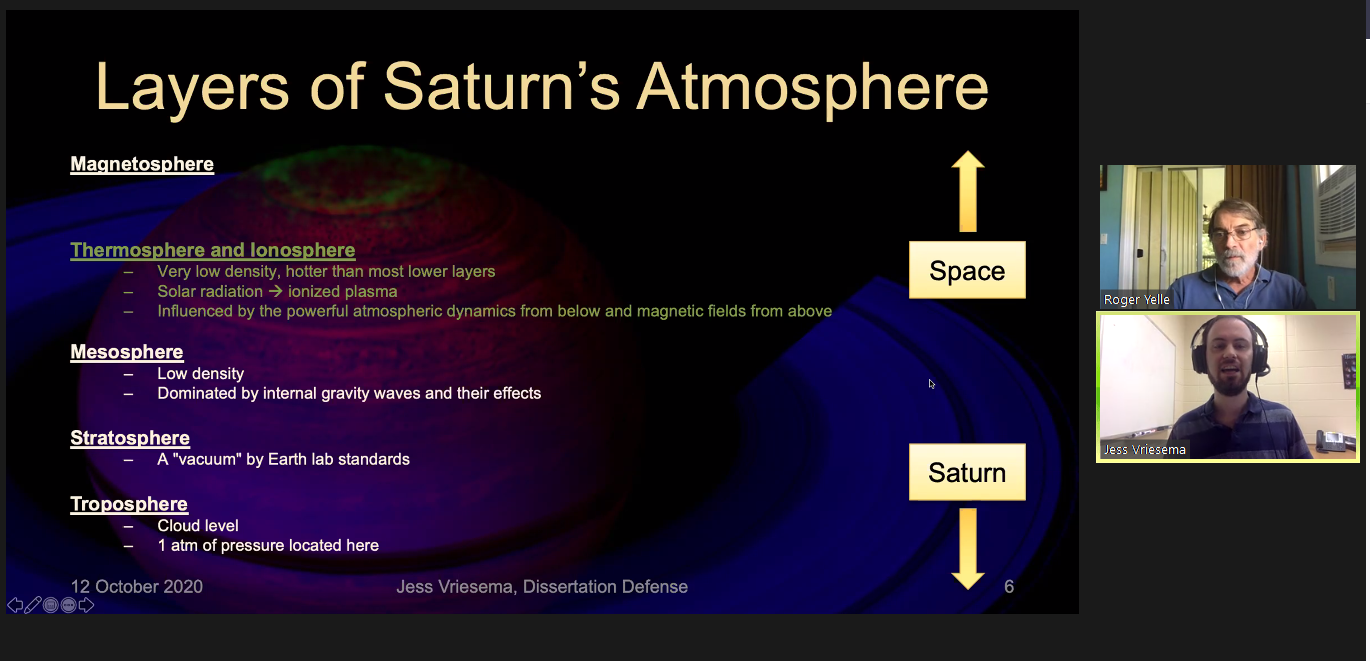 Jess Vriesema defended on October 12. His dissertation is titled Modelling Electrodynamics in Saturn's Upper Atmosphere. Jess was advised by Professor Roger Yelle.