National Science Foundation Ranks UArizona No. 1
UArizona realized an increase of more than $9 million over its FY 2020 total and retained its No. 1 ranking in astronomy and astrophysics (including planetary science) expenditures.
The OSIRIS-REx mission is an example of an LPL research project that had a significant impact in FY 2021.
IN THIS ISSUE

 Fall 2022 Edition
Welcome to the LPL Newsletter!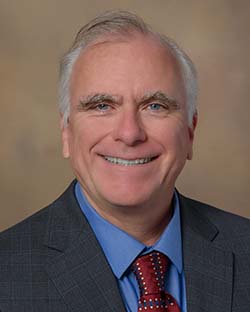 The Fall 2022 semester has passed like a whirlwind at LPL. We welcomed our largest ever incoming class of new graduate students (13). They are an exciting and dynamic group who I know will make a big mark during their time here.  Finding space for so many new folks was a bit of a challenge that even found its way into the grad student holiday party video. We are happy to have them all here.
We were also excited to welcome to campus our two newest faculty members, Associate Professor Tyler Robinson and Assistant Professor Sukrit Ranjan, first introduced in the Spring 2022 newsletter. Ty is a UArizona alum (B.S. in Physics) and an expert on extrasolar planet atmospheres. Sukrit studies the chemistry of planetary atmospheres, including surface-atmosphere interactions. Both are deeply involved in thinking about the signatures and detectability of life on extrasolar atmospheres, a timely topic as NASA Administrator Bill Nelson has announced plans to move forward with the Habitable Worlds Observatory. The two of them, along with Professor Ilaria Pascucci, gave very well attended LPL Public Lectures this Fall, our first public lectures since COVID.
This newsletter also highlights a few of the great successes of our LPL alums and features the many roles our alums play on the DART and Lunar Flashlight missions leadership and science teams. We counted 11 LPL alums among the DART mission leadership and science team! Lunar Flashlight just launched and we wish alum Barbara Cohen and her team great success peering into permanently shadowed lunar craters.
All of our asteroid survey teams have been busy this fall. The DART impact was made possible by Spacewatch's original discovery of what turned out to be a binary asteroid Didymos while the Catalina Sky Survey discovered another asteroid prior to it harmlessly impacting Earth's atmosphere. We are thrilled that Spacewatch is now back to full strength on Kitt Peak following fires and floods this summer. The NEOS mission meanwhile just passed its Key Decision Point-C review, a major milestone in its continued development.
You can read about all of the above and more, as well as the many accolades accumulated this fall by our amazing students and faculty, in this semester's newsletter.
Department News
Didymos was discovered by Spacewatch observer Joseph Montani in 1996.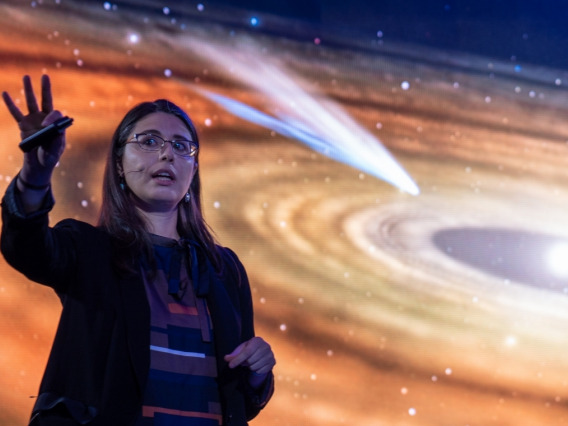 Faculty News
Assistant Professor DellaGiustina was chosen for her work to understand the past and future of the solar system by studying asteroids. Her work also includes exploring the mysterious interiors of other worlds.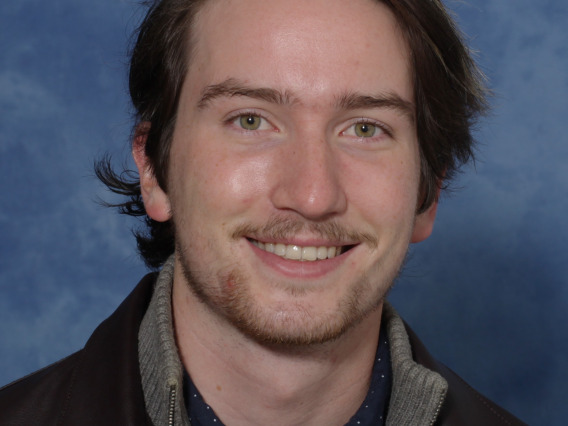 Graduate Student News
David graduated from UArizona in Spring 2022 and entered the LPL graduate program in Fall 2022 with research interests in asteroids and space situational awareness.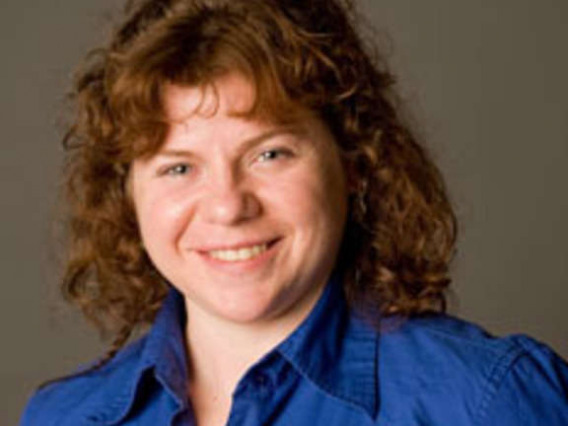 Alumni News
Lunar Flashlight launched successfully on Dec. 11 and has begun its four-month trip to the Moon, where it will seek out surface water ice in permanently shadowed craters of the Moon's south pole.