LPL Summer Science Saturday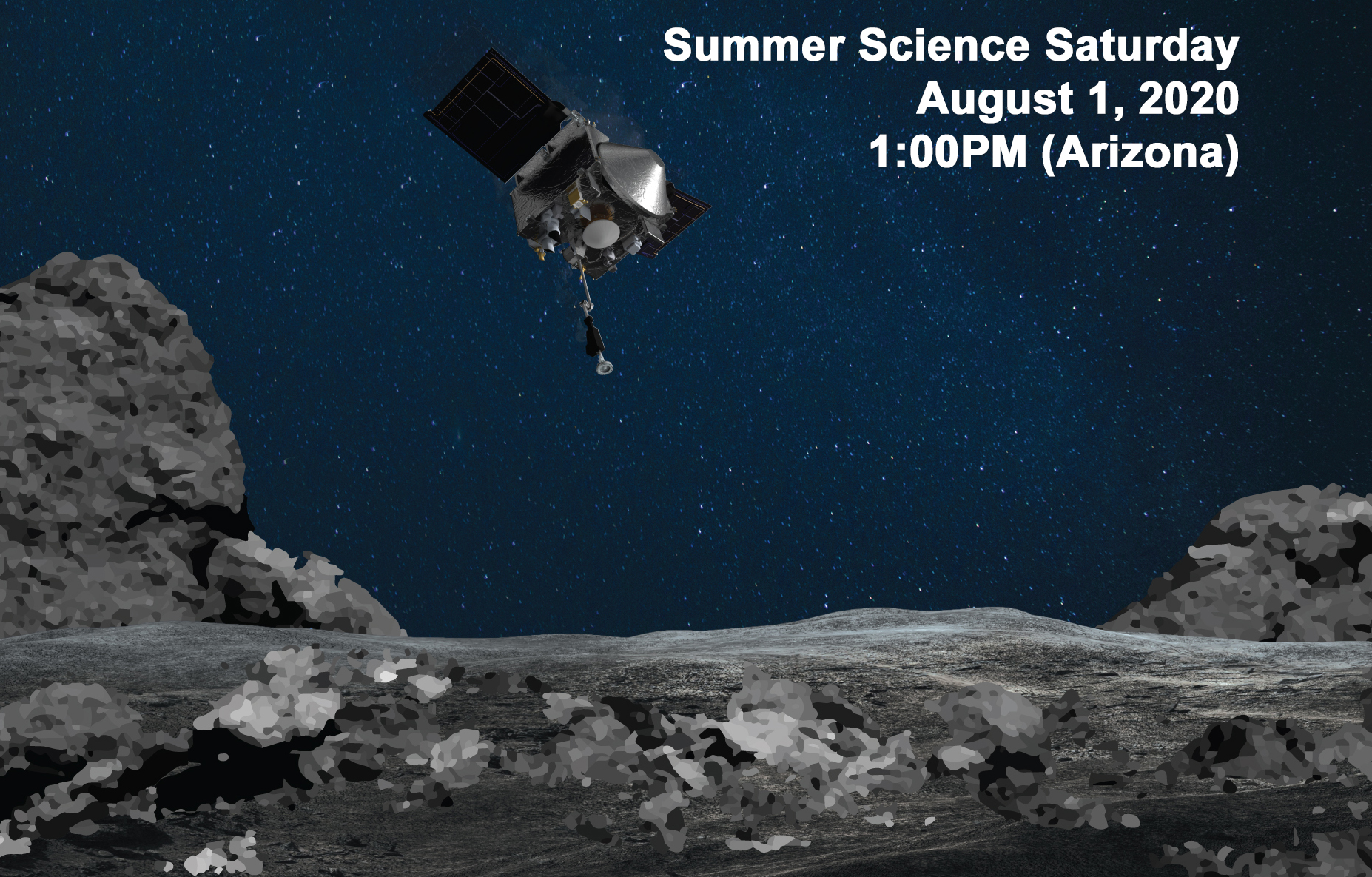 NASA's OSIRIS-REx Mission
Professor Dante Lauretta
Principal Investigator, OSIRIS-REx
The OSIRIS-REx mission has traveled to Bennu, a carbon-rich, near-Earth asteroid. The spacecraft launched on September 8, 2016, rendezvoused with Bennu in 2018, and will ultimately bring samples of the asteroid back to Earth. These samples will be the first for a U.S. mission and may hold clues to the origin of the solar system and the organic molecules that may have seeded life on Earth. The University of Arizona leads the mission for NASA, and it is also providing the science operations team and the spacecraft's camera system. NASA's Goddard Space Flight Center provides overall mission management. Lockheed Martin Space Systems built the spacecraft. United Launch Alliance built the mission's Atlas V launch vehicle. The mission is in an exciting phase right now as the OSIRIS-REx spacecraft operations continue in the Sample Acquisition campaign.
---
Saturday, August 1, 2020
1:00p.m. (Arizona)
For more information on NASA'S OSIRIS-REx mission, visit NASA's OSIRIS-REx mission
 website.