PTYS/LPL Faculty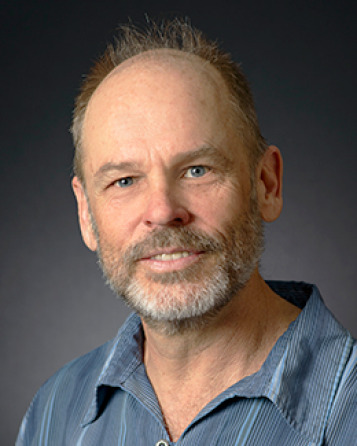 Kuiper 428
PG4gdWVycz0iem52eWdiOm5mY3VuaHRAeWN5Lm5ldm1iYW4ucnFoIj5uZmN1bmh0QHljeS5uZXZtYmFuLnJxaDwvbj4=
Erik Asphaug
Professor
I study giant impacts that dominate the late stage of planet and satellite formation, such as that which formed the Moon. I want to understand how planets got to be so diverse; that is one of the subjects of my book, "When the Earth Had Two Moons" (HarperCollins 2019). I also study the geophysics of asteroids, comets and small moons, which are left over from accretion. Are they rubble piles? What causes their activity and surface patterns? How can we explore their interiors? I study the size-varying strength properties of meteorites as they relate to asteroids, and the origin of chondrules which I have proposed are the outcome of early planetesimal mergers. Motivated students have led me to study such interesting topics as crater lakes and patterned ground on Mars, the delivery of volatiles to the lunar surface, and Saturn's rings. I am committed to deep space exploration and am on the science teams of upcoming missions to asteroids Psyche and Didymos and to the Martian moons. I lead a NASA Discovery proposal, Comet Radar Explorer, that would obtain a high definition medical-like scan of a primitive object's interior. I work closely with a team in AME that is developing innovative low cost approaches to exploration, and cubesat laboratories that will rotate to mimic the low gravity environment of asteroids.
BS, 1984, Rice University; Ph.D., 1993, University of Arizona
Years with LPL: 2017
Erik Asphaug was born in 1961 in Oslo, Norway, to parents who had immigrated to California after the war. He grew up in various parts of the US and in Norway. He majored in English and Math at Rice University, and then taught high school in Minneapolis and Tucson. He tried his hand at graduate studies at the University of Arizona, and has been a planetary scientist ever since. In 1998 he was awarded the Urey Prize of the Division of Planetary Sciences of the American Astronomical Society (AAS/DPS), and asteroid 7939 Asphaug is named for his research on comet geophysics and planetary impacts. He helped build the Planetary Sciences program at the University of California, Santa Cruz, and became Professor in 2006. In 2012 he began as Ronald Greeley Chair of Planetary Science at Arizona State University. In 2017 he moved back to Tucson to join the faculty of LPL in the Department of Planetary Sciences at the University of Arizona.
Current Grants
Principal Investigator:
Application of Machine Learning to Giant Impact Studies of Planet Formation 
Program name: NASA Planetary Science Division
Performance period: 04/15/19 – 04/14/22
Co-Investigator:
Psyche: Journey to a Metal World
PI: Prof. Linda Elkins-Tanton (ASU)
Program name: NASA Discovery Program, Science Mission Directorate 
Performance period: 02/15/17 – 09/15/2027
A Further Understanding of Bennu's Surface: Developing and Constraining Particle-Based Methods
PI: Dr. Stephen Schwartz (UA)
Program name: OSIRIS-REx Participating Scientist Program, NASA New Frontiers Program, Science Mission Directorate
Period of performance: 12/1/2017 to 11/30/2020
Scale-Dependent Measurements of Meteorite Strength: Implications for the Fragmentation of Potentially Hazardous Asteroids
PI: Prof. Desiree Cotto-Figueroa (UPRH)
Program name: NASA Solar System Observations
Period of performance: 08/01/2018 to 07/31/21 
Current Spacecraft Involvement
Former Spacecraft Involvement
Co-I, Lunar Cratering Observation and Sensing Satellite (LCROSS), NASA Ames (2006-2010; PI: T. Colaprete)
Associate, Galileo Solid State Imaging Science Team (1996-2003; PI: M. Belton)
Current Graduate Students
Current Postdocs
Former Postdocs
Alan Jackson (2013-2016)
Desiree Cotto-Figueroa (2013-2015)
Andreas Reufer (2013, 2014)
Naor Movshovitz (2013)
Shangfei Liu (2013-2015)
Martin Jutzi (2009-2011)
Lindsey Chambers (2008-2011)
Misha Kreslavsky (2006-2012)
Don Korycansky (2000-2002)
Craig Agnor (2002-2004)
Complete publications list available from: NASA ADS Author search: Erik Asphaug
Refereed publications (NASA ADS): Calendar Years 2017 through June 2020
Asphaug, E. Interiors of small bodies and moons 2020NatCo..11.1564A
Elkins-Tanton, L. T., Asphaug, E., Bell, J. F., Bercovici, H., Bills, B., Binzel, R., Bottke, W. F., Dibb, S., Lawrence, D. J., Marchi, S., McCoy, T. J., Oran, R., Park, R. S., Peplowski, P. N., Polanskey, C. A., Prettyman, T. H., Russell, C. T., Schaefer, L., Weiss, B. P., Wieczorek, M. A., Williams, D. A., Zuber, M. T. Observations, Meteorites, and Models: A Preflight Assessment of the Composition and Formation of (16) Psyche 2020JGRE..12506296E
Gabriel, T. S. J., Jackson, A. P., Asphaug, E., Reufer, A., Jutzi, M., Benz, W. Gravity-dominated Collisions: A Model for the Largest Remnant Masses with Treatment for "Hit and Run" and Density Stratification 2020ApJ...892...40G
Emsenhuber, A., Cambioni, S., Asphaug, E., Gabriel, T. S. J., Schwartz, S. R., Furfaro, R. Realistic On-the-fly Outcomes of Planetary Collisions. II. Bringing Machine Learning to N-body Simulations 2020ApJ...891....6E
Marsset, M., Brož, M., Vernazza, P., Drouard, A., Castillo-Rogez, J., Hanuš, J., Viikinkoski, M., Rambaux, N., Carry, B., Jorda, L., Ševeček, P., Birlan, M., Marchis, F., Podlewska-Gaca, E., Asphaug, E., Bartczak, P., Berthier, J., Cipriani, F., Colas, F., Dudziński, G., Dumas, C., Durech, J., Ferrais, M., Fétick, R., Fusco, T., Jehin, E., Kaasalainen, M., Kryszczynska, A., Lamy, P., Le Coroller, H., Marciniak, A., Michalowski, T., Michel, P., Richardson, D. C., Santana-Ros, T., Tanga, P., Vachier, F., Vigan, A., Witasse, O., Yang, B. The violent collisional history of aqueously evolved (2) Pallas 2020NatAs.tmp...24M
Wright, E., Quillen, A. C., South, J., Nelson, R. C., Sánchez, P., Martini, L., Schwartz, S. R., Nakajima, M., Asphaug, E. Boulder stranding in ejecta launched by an impact generated seismic pulse 2020Icar..33713424W
Marchi, S., Durda, D. D., Polanskey, C. A., Asphaug, E., Bottke, W. F., Elkins-Tanton, L. T., Garvie, L. A. J., Ray, S., Chocron, S., Williams, D. A. Hypervelocity Impact Experiments in Iron-Nickel Ingots and Iron Meteorites: Implications for the NASA Psyche Mission 2020JGRE..12505927M
Emsenhuber, A., Asphaug, E. Graze-and-merge Collisions under External Perturbers 2019ApJ...881..102E
Sava, P., Asphaug, E. Seismology on small planetary bodies by orbital laser Doppler vibrometry 2019AdSpR..64..527S
Cambioni, S., Delbo, M., Ryan, A. J., Furfaro, R., Asphaug, E. Constraining the thermal properties of planetary surfaces using machine learning: Application to airless bodies 2019Icar..325...16C
Walsh, K. J., Jawin, E. R., Ballouz, R.-L., Barnouin, O. S., Bierhaus, E. B., Connolly, H. C., Molaro, J. L., McCoy, T. J., Delbo', M., Hartzell, C. M., Pajola, M., Schwartz, S. R., Trang, D., Asphaug, E., Becker, K. J., Beddingfield, C. B., Bennett, C. A., Bottke, W. F., Burke, K. N., Clark, B. C., Daly, M. G., Dellagiustina, D. N., Dworkin, J. P., Elder, C. M., Golish, D. R., Hildebrand, A. R., Malhotra, R., Marshall, J., Michel, P., Nolan, M. C., Perry, M. E., Rizk, B., Ryan, A., Sandford, S. A., Scheeres, D. J., Susorney, H. C. M., Thuillet, F., Lauretta, D. S., Osiris-Rex Team Publisher Correction: Craters, boulders and regolith of (101955) Bennu indicative of an old and dynamic surface 2019NatGe..12..399W
Emsenhuber, A., Asphaug, E. Fate of the Runner in Hit-and-run Collisions 2019ApJ...875...95E
Cambioni, S., Asphaug, E., Emsenhuber, A., Gabriel, T. S. J., Furfaro, R., Schwartz, S. R. Realistic On-the-fly Outcomes of Planetary Collisions: Machine Learning Applied to Simulations of Giant Impacts 2019ApJ...875...40C
Walsh, K. J., Jawin, E. R., Ballouz, R.-L., Barnouin, O. S., Bierhaus, E. B., Connolly, H. C., Molaro, J. L., McCoy, T. J., Delbo', M., Hartzell, C. M., Pajola, M., Schwartz, S. R., Trang, D., Asphaug, E., Becker, K. J., Beddingfield, C. B., Bennett, C. A., Bottke, W. F., Burke, K. N., Clark, B. C., Daly, M. G., Dellagiustina, D. N., Dworkin, J. P., Elder, C. M., Golish, D. R., Hildebrand, A. R., Malhotra, R., Marshall, J., Michel, P., Nolan, M. C., Perry, M. E., Rizk, B., Ryan, A., Sandford, S. A., Scheeres, D. J., Susorney, H. C. M., Thuillet, F., Lauretta, D. S., Osiris-Rex Team Craters, boulders and regolith of (101955) Bennu indicative of an old and dynamic surface 2019NatGe..12..242W
Dellagiustina, D. N., Emery, J. P., Golish, D. R., Rozitis, B., Bennett, C. A., Burke, K. N., Ballouz, R.-L., Becker, K. J., Christensen, P. R., Drouet D'Aubigny, C. Y., Hamilton, V. E., Reuter, D. C., Rizk, B., Simon, A. A., Asphaug, E., Bandfield, J. L., Barnouin, O. S., Barucci, M. A., Bierhaus, E. B., Binzel, R. P., Bottke, W. F., Bowles, N. E., Campins, H., Clark, B. C., Clark, B. E., Connolly, H. C., Daly, M. G., Leon, J. D., Delbo', M., Deshapriya, J. D. P., Elder, C. M., Fornasier, S., Hergenrother, C. W., Howell, E. S., Jawin, E. R., Kaplan, H. H., Kareta, T. R., Le Corre, L., Li, J.-Y., Licandro, J., Lim, L. F., Michel, P., Molaro, J., Nolan, M. C., Pajola, M., Popescu, M., Garcia, J. L. R., Ryan, A., Schwartz, S. R., Shultz, N., Siegler, M. A., Smith, P. H., Tatsumi, E., Thomas, C. A., Walsh, K. J., Wolner, C. W. V., Zou, X.-D., Lauretta, D. S., Osiris-Rex Team Properties of rubble-pile asteroid (101955) Bennu from OSIRIS-REx imaging and thermal analysis 2019NatAs...3..341D
Stopar, J. D., Jolliff, B. L., Speyerer, E. J., Asphaug, E. I., Robinson, M. S. Potential impact-induced water-solid reactions on the Moon 2018P&SS..162..157S
Belton, M. J. S., Zou, X.-D., Li, J.-Y., Asphaug, E. On the origin of internal layers in comet nuclei 2018Icar..314..364B
Michel, P., Kueppers, M., Sierks, H., Carnelli, I., Cheng, A. F., Mellab, K., Granvik, M., Kestilä, A., Kohout, T., Muinonen, K., Näsilä, A., Penttila, A., Tikka, T., Tortora, P., Ciarletti, V., Hérique, A., Murdoch, N., Asphaug, E., Rivkin, A., Barnouin, O., Bagatin, A. C., Pravec, P., Richardson, D. C., Schwartz, S. R., Tsiganis, K., Ulamec, S., Karatekin, O. European component of the AIDA mission to a binary asteroid: Characterization and interpretation of the impact of the DART mission 2018AdSpR..62.2261M
Herique, A., Agnus, B., Asphaug, E., Barucci, A., Beck, P., Bellerose, J., Biele, J., Bonal, L., Bousquet, P., Bruzzone, L., Buck, C., Carnelli, I., Cheng, A., Ciarletti, V., Delbo, M., Du, J., Du, X., Eyraud, C., Fa, W., Gil Fernandez, J., Gassot, O., Granados-Alfaro, R., Green, S. F., Grieger, B., Grundmann, J. T., Grygorczuk, J., Hahnel, R., Heggy, E., Ho, T.-M., Karatekin, O., Kasaba, Y., Kobayashi, T., Kofman, W., Krause, C., Kumamoto, A., Küppers, M., Laabs, M., Lange, C., Lasue, J., Levasseur-Regourd, A. C., Mallet, A., Michel, P., Mottola, S., Murdoch, N., Mütze, M., Oberst, J., Orosei, R., Plettemeier, D., Rochat, S., RodriguezSuquet, R., Rogez, Y., Schaffer, P., Snodgrass, C., Souyris, J.-C., Tokarz, M., Ulamec, S., Wahlund, J.-E., Zine, S. Direct observations of asteroid interior and regolith structure: Science measurement requirements 2018AdSpR..62.2141H
Vernazza, P., Brož, M., Drouard, A., Hanuš, J., Viikinkoski, M., Marsset, M., Jorda, L., Fetick, R., Carry, B., Marchis, F., Birlan, M., Fusco, T., Santana-Ros, T., Podlewska-Gaca, E., Jehin, E., Ferrais, M., Bartczak, P., Dudziński, G., Berthier, J., Castillo-Rogez, J., Cipriani, F., Colas, F., Dumas, C., Ďurech, J., Kaasalainen, M., Kryszczynska, A., Lamy, P., Le Coroller, H., Marciniak, A., Michalowski, T., Michel, P., Pajuelo, M., Tanga, P., Vachier, F., Vigan, A., Warner, B., Witasse, O., Yang, B., Asphaug, E., Richardson, D. C., Ševeček, P., Gillon, M., Benkhaldoun, Z. The impact crater at the origin of the Julia family detected with VLT/SPHERE? 2018A&A...618A.154V
Sava, P., Asphaug, E. 3D radar wavefield migration of comet interiors 2018AdSpR..62.1146S
Perera, V., Jackson, A. P., Elkins-Tanton, L. T., Asphaug, E. Effect of Reimpacting Debris on the Solidification of the Lunar Magma Ocean 2018JGRE..123.1168P
Benavidez, P. G., Durda, D. D., Enke, B., Campo Bagatin, A., Richardson, D. C., Asphaug, E., Bottke, W. F. Impact simulation in the gravity regime: Exploring the effects of parent body size and internal structure 2018Icar..304..143B
Sava, P., Asphaug, E. 3D radar wavefield tomography of comet interiors 2018AdSpR..61.2198S
Jackson, A. P., Gabriel, T. S. J., Asphaug, E. I. Constraints on the pre-impact orbits of Solar system giant impactors 2018MNRAS.474.2924J
Golabek, G. J., Emsenhuber, A., Jutzi, M., Asphaug, E. I., Gerya, T. V. Coupling SPH and thermochemical models of planets: Methodology and example of a Mars-sized body 2018Icar..301..235G
Lightholder, J., Thoesen, A., Adamson, E., Jakubowski, J., Nallapu, R., Smallwood, S., Raura, L., Klesh, A., Asphaug, E., Thangavelautham, J. Asteroid Origins Satellite (AOSAT) I: An On-orbit Centrifuge Science Laboratory 2017AcAau.133...81L
Last updated on June 29, 2020