Welcome to the Spring 2015 LPL Newsletter. As we finish off another academic year, there is, as always, lots to talk about.
The most exciting news is that Professor Renu Malhotra has been named a member of the National Academy of Sciences, one of the highest honors an American scientist can receive. For good measure, she also was named a member of the American Academy of Arts & Sciences.
The other big piece of faculty news is that two long-time LPL faculty members, Randy Jokipii and Rick Greenberg, are retiring over the summer. Rick has been at LPL for roughly a quarter of a century, but Randy has been here longer—he was one of the early hires when the Lunar and Planetary Laboratory added an academic component and the Department of Planetary Sciences was born.
In addition, our talented graduate students continue to accrue honors. Most notably, Jamie Molaro won the UA College of Science award for the most outstanding effort in public outreach, based on the very successful Art of Planetary Science event that she designed and organized. The College gives out one award each for Research, Teaching and Service each year—an LPL  grad has won one of those three each of the last four years, and the award-winners have been in all three categories, a testament to our students' performance.
We also have several items of personal interest involving the LPL family, ranging from births and graduations to just introductions to the people you might see in the hallway (if you work at LPL) or hear about from LPL friends (if you're part of LPL's extended family).
But perhaps the most impressive thing about LPL is still the work that is done here. This newsletter includes more than two dozen articles with an LPL twist from various news outlets, covering a broad range of topics. Reading those will give you some sense of the amazing range of interesting things going on at LPL, from flying kites in Hawai'i to study Mars to using "leftover" data from Catalina Sky Survey to study black holes. And because not every excellent paper generates a press release, you'll have to use either your imagination or a database of the scientific literature to understand the full scope of the science that goes on at LPL.
Enjoy the newsletter, and as always, if you have news about you, your career, or your family, please let us know, so that we can pass it along to all the people who would be interested.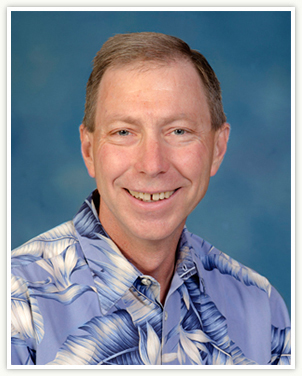 Timothy D. Swindle, Ph.D.
Department Head and Laboratory Director