Welcome to the Spring 2017 newsletter. I was trying to think of what I should say, and concluded that the best summary of what's been going on is that the more things stay the same, the more they change. LPL remains, at least in my opinion, one of the premier places in the world to work on planetary sciences, filled with faculty and other researchers who define the cutting edge of our field, graduate students who are changing from just-out-of-college neophytes into world experts, and staff who provide the glue that keeps pieces of the organization from flying off.
But the only way to stay at the top is to change with the times. Having a graduate program helps with that, because just as one distinguished group graduates and moves on, another group comes in (this fall, we'll have 10, but you'll read more about them in the fall newsletter). However, the faculty have to change, too, for the laboratory to stay vital. The amazing cohort of faculty hired in the 1970s, who led the way to the founding of the academic arm of LPL (the Department of Planetary Sciences) and who were leaders in the field for decades, are almost all gone. With the retirement of Bill Hubbard, we have only one tenure-track faculty member left who was hired before 1986. Meanwhile, we have added 10 new tenure-track faculty (Jeff Andrews-Hanna, highlighted in this issue, is the latest) and three new Research Scientists since 2010. Their challenge will be to achieve the greatness of their predecessors, but it's a talented group and the place has a buzz about it.  
Finally, even the physical facilities, at least in the Kuiper Building, are changing to keep up with the times. Several laboratories have been remodeled, in preparation for new faculty moving in, the rooftop observatory on Kuiper will soon be operational for the first time in years, the Kuiper basement has gotten a long-needed extreme makeover, and the outside stairway (the "gantry") got a long-needed repainting. I don't know if it's those changes, or the little things like the new artwork on many of the walls (some from artists at The Art of Planetary Science show, some from spacecraft images or images of our research that Maria Schuchardt has produced), but two different visitors have recently asked me if this is a fairly new building. Those of you who remember the condition of much of it 10 years ago will appreciate how surprised (but pleased) I was. Now if we can just update the Sonett Building….
Enjoy finding out about the latest going on with the people and science at LPL, and please let us know things that we can highlight in coming newsletters.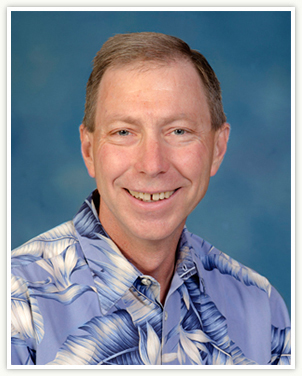 Timothy D. Swindle, Ph.D.
Department Head and Laboratory Director