Welcome to the Spring 2010 Newsletter! LPL is celebrating its 50th anniversary this year. To help mark this birthday, we're holding a variety of outreach events, such as a series of public evening lectures including Bill Hartmann, Mark Sykes, Faith Vilas, and Dale Cruikshank. The highlight of the anniversary year will be the LPL Homecoming Dinner and Symposium. All alumni and other friends of LPL are invited to celebrate together in Tucson on October 1 and 2, 2010, just prior to the DPS meeting in Pasadena on October 3-8.
We are proud to announce that Dale Cruikshank will be our banquet speaker on Friday evening (Oct. 1). We invite you to attend the Saturday (Oct. 2) symposium and give a 15-minute talk discussing your current research or other activities. There isn't time for all of the alums to speak, but there will be space for poster displays, so if you just want to bring a representative poster from DPS or another meeting, you can put that up.
Our purpose is not to have a themed workshop, but instead to let the family catch up on each other. Most LPL grads attend DPS, but a significant number attend other research meetings, or have moved on to other non-research pursuits. We want to bring as many people together as possible.
Information and registration is available on the LPL 50th Anniversary site.
We hope you can join the celebration!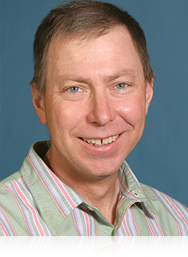 Tim Swindle
Acting Department Head