"It was the best of times, it was the worst of times..."
The opening to Charles Dickens' A Tale of Two Cities is an apt description of life at the Lunar and Planetary Laboratory for the last few months.
It was the best of times because:
LPL won the largest contract ever awarded to the University of Arizona, for the $800 million OSIRIS-REx asteroid sample return mission.
Also, Thomson-Reuters announced an analysis of the scientific literature over the last 10 years that showed that among the world's research institutions, only NASA and JPL had more publications or more citations than UA in planetary exploration. UA (i.e., LPL) ranked ahead of every other university in the world---Johns Hopkins (including the Applied Physics Laboratory) was second, so kudos to all our alums at APL.
It was the worst of times because:
Head and Director Michael Drake, long-time Professor Tom Gehrels, former Head and Director Charles Sonett, alumna (and more recently Adjunct Lecturer) Elisabetta Pierazzo, and former LPL staffers Karen Swarthout and Richard Kozlowski all passed away during that period.
But along with such dramatic highs and lows, there have been the personal highs of graduations, births, and of course, the publication of the usual array of fascinating science. We've also had the laboratory joys of new faculty, staff and students.
Please look through the latest LPL Newsletter and catch up on what's been happening with the LPL family, good, bad, and otherwise. And if we haven't published an update from you in a while, please let us know what you're doing so we can let your "family" know.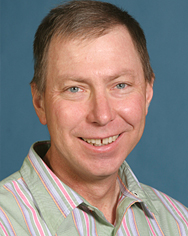 Tim Swindle
Acting Department Head and Laboratory Director